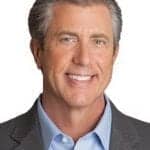 Plastic Surgery Practice magazine is proud to welcome its newest editorial advisory board member, Michael C. Edwards, MD, FACS, a board-certified plastic surgeon in Las Vegas and the 2014-2015 president of the American Society for Aesthetic Plastic Surgery (ASAPS).
Edwards is a partner at Anson, Edwards & Higgins Plastic Surgery Associates and is on staff at Summerlin Medical Center in Las Vegas. He is also the 2014-2015 president of the Clark County Medical Society. Edwards speaks nationally and internationally about his passion for all facets of breast and body surgery. He is extremely involved in promoting the specialty of plastic surgery, patient safety, as well as general medicine at the local, regional, and nation levels.
"I look at this as a huge win for PSP magazine," says Denise Mann, chief editor of PSP. "Dr Edwards has always been accessible and accommodating to me over the years. He is a tremendous resource on all things plastic surgery, from understanding trends to detailing important advocacy efforts."
PSP editorial advisory board members are tasked with helping to refine the long-range vision, strategic plan, and annual priorities of the brand, as well as providing feedback on articles and suggesting timely topics.
"I am honored to be chosen for this position and look forward to working with Mann and her team at PSP," Edwards says. "PSP has become a trusted source of information about plastic and reconstructive surgery as well as the people in it."