The latest research, led by VP Allyn Auslander, focuses on the impact of smoke exposure among patients living with cleft conditions in less-developed regions.
By Tonya Johnson
July is National Cleft and Craniofacial Awareness and Prevention Month. According to Operation Smile, it's estimated that worldwide, every three minutes a child is born with a cleft condition. It also reports that millions of people in the world are living in low- and middle-income countries (LMICs) with an untreated cleft condition. Further studies show as many as nine in 10 people can't access basic, surgical care, and can endure years of bullying, social isolation, and severe health problems from an untreated cleft condition.
Operation Smile has conducted free reconstructive cleft surgery around the world for nearly four decades. Plastic Surgery Practice recently spoke with Allyn Auslander, vice president of research at Operation Smile to discuss the global nonprofit's mission to provide information and improve understanding about orofacial clefts and other conditions of the head and face. She's responsible for planning studies, designing data collection tools, analyzing data, and writing scientific manuscripts. During our interview, Auslander also offered specific details from the latest research the group is leading to help patients with cleft conditions in LMICs.
'The Role of Cook Smoke' paper, featured in the Journal of Global Health (2020), a peer-reviewed journal published by the International Society of Global Health (ISoGH), found that smoke exposure from cooking occurs infrequently in developed countries but represents a high-proportion of smoke exposure in less-developed regions. The research team analyzed if smoke exposure from cooking is associated with an increased risk in cleft, while accounting for other smoke sources.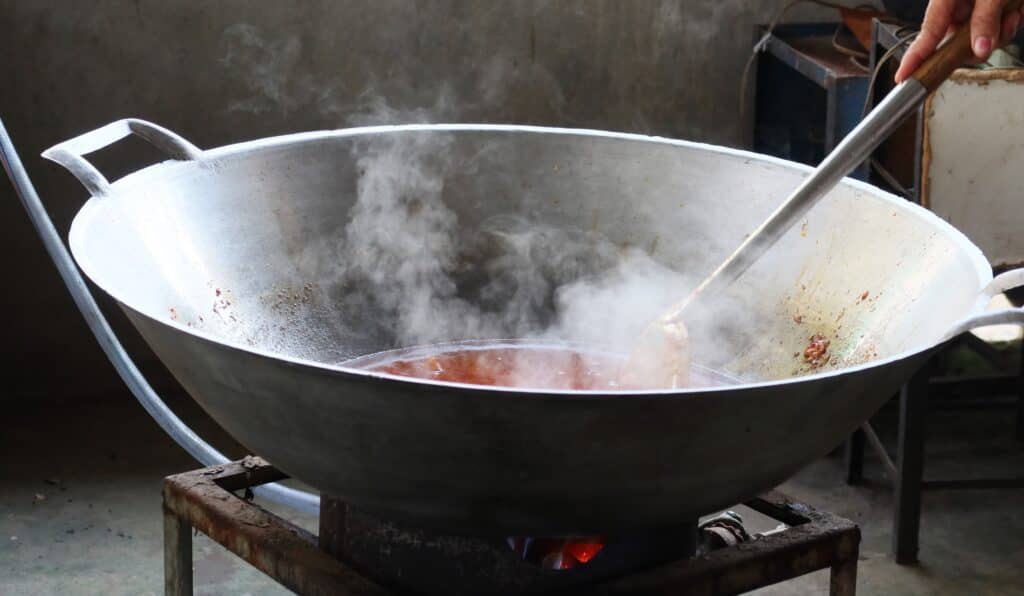 There were 2,137 cases and 2,014 controls recruited between 2012-2017. The population-sampled case-control study included children living with cleft lip and/or palate conditions, and healthy newborns from Vietnam, Philippines, Honduras, Nicaragua, Morocco, Congo, and Madagascar. Multivariable regression models were also assessed to explore the impact of maternal cooking during pregnancy, parental smoking, and household tobacco smoke with cleft. Results indicate 58.3% case and 36.1% control mothers cooked over an open fire inside. Children whose mothers reported cook smoke exposure were 49% (95% confidence interval (CI) = 1.2-1.8) more likely to have a child with a cleft. This was consistent in five of seven countries. No significant associations were found for any other smoke exposure.
Plastic Surgery Practice: What inspired your research?
Allyn Auslander: This research and the larger study it is part of (the International Family Study) is inspired by Operation Smile's commitment to patients with cleft conditions in low- and middle- income countries (LMICs). There isn't adequate global infrastructure or personnel to keep up with the surgical and non-surgical needs of all patients. Therefore, Operation Smile recognizes that although we can, and always will continue to operate, the long-term goal must be to prevent at least a proportion of disease. If we want to prevent disease in our program countries, we need to study the risk factors of disease in those settings. It is critical that research is occurring in the countries where prevention will make the biggest impact as those patients are at the highest likelihood of having to live with the lifelong impact of an un-repaired cleft.
PSP: Did anything surprise you about the results?
Auslander: What makes this research so interesting is that there isn't really anything surprising about it. Exposure to smoke from cooking is a well-established, leading cause of morbidity among women and children in LMICs. Not only is it extremely prevalent, but the exposure level is very high as women often spend hours a day cooking and inhaling the fumes. When you consider that maternal cigarette smoking in the first trimester has been consistently established as a risk factor for cleft, it follows that other types of smoke exposure could play a similar role. As smoke from cooking is the type of smoke exposure most prevalent in our patient populations, it can feel a little obvious that we found what we did. For me, this makes it that much more exciting because it has only been studied in a few instances in the past — even though it is more relevant to most of the world.
PSP: Why does smoke exposure increase the risk of cleft?
Auslander: Smoke exposure increases the risk of cleft because of the high levels of toxic chemical exposure that the fetus is exposed to during the first trimester of pregnancy. Although the exact mechanism isn't fully understood, this relationship has been well established when the mother smokes during this development window. Assuming we are correct in that inhaling smoke from cooking has a similar effect, this is amplified in LMICs because women often don't know they are pregnant until later in pregnancy.
PSP: What are the clinical implications, and how do you avoid the risk?
Auslander: There aren't clinical implications, however these results can and should support the already large push globally for safe cooking options for women in LMICs. The best part about a finding such as this one is that we know how to eliminate the risk factor. There are a ton of organizations whose sole goal is to provide safer cooking conditions for women in LMICs. These initiatives are already widespread, and this research provides an opportunity for Operation Smile to partner with organizations working on this to put our brand and network behind their efforts, which has already started.
PSP: What type of feedback have you received on the research?
Auslander: The feedback on this work has been very positive. It supports the extensive amount of work that has been done with respect to maternal cigarette smoking and cleft risk, which is exciting. I also think that there are so many researchers globally who are deeply invested into better understanding these types of risk factors. It is exciting to provide information and results based on populations that are generalizable for providers working with the patient populations in LMICs, which is directly actionable.
PSP: What's next?
Auslander: We still have a lot to learn and because there is minimal research on this topic, we cannot definitively say that smoke from cooking directly increases cleft risk by 50%. Although our study is very large, it is well-designed, and biologically makes a lot of sense, further research is needed (and is something we are working on) to better understand our finding and the mechanism behind it.
The options on this research topic are endless. One of the next big steps we'll be looking for are gene- environment interactions. This will answer questions such as 'Are there specific genetically susceptible sub-populations who are at further risk from certain environmental exposures, like smoke from cooking?' This will allow us to target intervention and preventative efforts in those populations. We collect a wide variety of environmental exposures from our families, so we also plan to use our study to look at the potential risk of agricultural chemical exposure, maternal illness and medication, paternal chemical exposures, and many others.
Tonya Johnson is associate editor at Plastic Surgery Practice.