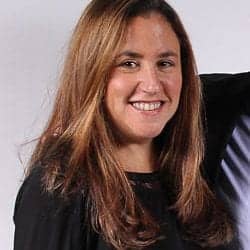 By Denise Mann
I first met facial plastic surgeon Timothy R. Miller, MD (aka, this month's cover subject) several years ago. At the time, Plastic Surgery Practice was in another editor's capable hands.
Miller sought me out to discuss some of the content on a facial plastic surgery website I was helping to develop and launch. We talked about the copy. He had some suggestions and constructive criticism. I listened, tried not to get defensive, took copious notes, and eventually reworked some of the articles in question to address his concerns. He served as the medical reviewer of the revised pieces.
Miller went on to other things, as did I, but we always checked in with each other. He would tell me if he had something being published or made a particularly astute new clinical observation. I would call on him when I needed expert insight for this article or that one.
When I was appointed PSP editor, Miller submitted some articles and contributed to others. He told me that he was opening his own practice. I wished him luck and said when the time was right, we would do a cover on his new venture. He never asked, implied, or assumed.
There is a similar backstory concerning this month's "10 Things" subjects. I met the Shinhars through my youngest son. They have a son who is the same age, and our kids played together after school. Around the same time, I was hearing whisperings about an unassuming ear, nose, and throat doctor on the Upper East Side who is a magician with Botox and fillers and peddles his services at a very fair price, and that his wife, an aesthetician, had a cult-like following of her own.
I eventually realized my new friends and the toasts of the Upper East Side were one and the same. Like Miller, the Shinhars never tried to woo, sell, or pitch me as an editor. They were more concerned with when our sons could play. Our relationship—both the professional one and the social one—developed organically.
This is how relationship building should work, and it's also how plastic surgeons can also build a loyal patient base and grow their practice (which happens to be the overarching theme of this month's cover story). Relationship building is about connecting without want, developing a rapport, building trust, and seeing where things lead.
You never know what the future holds or who will become a loyal patient, friend, or colleague. And remember, if you ever want to know who people really are, watch to see how they treat people who they don't think they need.