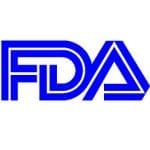 Fake Botox was found in the United States and may have been sold to doctors' offices and medical clinics nationwide, The US Food and Drug Administration (FDA) warns. The product was sold by an unlicensed supplier who is not authorized to ship or distribute drug products in the United States.
The counterfeit products are considered unsafe and should not be used. FDA cannot confirm that the manufacture, quality, storage, and handling of these suspect products follow US standards. The FDA is not aware of any adverse events associated with the counterfeit version of Botox at this time.
There are some similarities between the counterfeit Botox products and the FDA-approved Botox for injection (100 units/vial), manufactured by Allergan. The FDA-approved Botox displays the active ingredient as "OnabotulinumtoxinA" on the outer carton and vial. Currently, there is no indication that Allergan's FDA-approved version is at risk, and the genuine product should be considered safe and effective for its intended and approved uses.
Both the outer carton and vial on the suspect product are counterfeit. The counterfeit product can be identified by one or more of the following:
the vial is missing the lot number
the outer carton does not have any entries next to the LOT: MFG: EXP:
the outer carton and vial display the active ingredient as "Botulinum Toxin Type A" instead of "OnabotulinumtoxinA"
Health practitioners should check with Allergan to make sure that the distributor that they purchase from is authorized to distribute Botox. To access a list of authorized Botox suppliers, visit Allergan's website.
Medications purchased from foreign or unlicensed sources may be misbranded, adulterated, counterfeit, contaminated, improperly stored and transported, ineffective, and/or unsafe. Medical practices that purchase and administer counterfeit, illegal, and unapproved medications from unlicensed or foreign sources are putting patients' health at risk, as patients may not be getting proper treatment. Wholesale drug distributers must be licensed in the states where they conduct business.
FDA is asking the public to report suspect Botox products to FDA: