Best Plastic & Cosmetic Surgeons | December 2013 Plastic Surgery Practice
Focusing on YOU
Mark Youssef, MD, Diplomate of the American Board of Cosmetic Surgery
By Amy Di Leo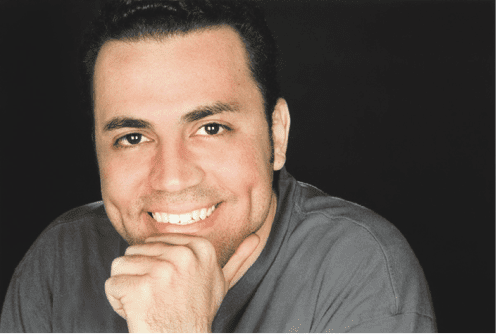 Southern hospitality isn't something you expect in Southern California, but step into the Santa Monica cosmetic surgery practice of Mark Youssef, MD, and that's exactly what you will find. Dr Youssef recognizes he has much competition, with some 300 cosmetic and plastic surgeons in a 15-mile radius of his office. But, he says, his YOUnique Cosmetic Surgery, with exam rooms overlooking the Pacific Ocean, is a "breath of fresh air."
Dr Youssef believes it is important to provide a comfortable, relaxing environment for his patients, and one where they feel at home. The skilled YOUnique staff, which includes registered nurses, estheticians, surgical technicians, physician assistants, and administrative personnel, work together to ensure all patients have a great experience, from the time they walk in the door to their last postprocedure follow-up visit.
"My team has the three 'P's' of success: passion, patience, and perseverance. My entire staff works together to make every patient feel like family," he explains.
Experienced in the art of fillers, Botox®, and other wrinkle-minimizing techniques, Dr Youssef has performed more than 10,000 injectable procedures. "As one of the pioneers of the 'liquid facelift,' I use my three-dimensional understanding of the human body to give my patients the most natural and youthful look," he explains.
Along with noninvasive options, Youssef also specializes in surgical enhancements of the face and body, such as laser liposculpture, liposuction, rhinoplasty, trans-umbilical breast augmentation, tummy tuck, eyelid surgery, and stem cell rejuvenation procedures.
A diplomate of the American Board of Cosmetic Surgery, Youssef is also a member of the American Society of Laser Medicine and Surgery, the American Academy of Cosmetic Surgery, the American Society of Cosmetic Breast Surgery, and the American Medical Association. He was also a faculty member of the American Academy of Aesthetic Medicine.
YOUnique Cosmetic Surgery has been a fixture in Santa Monica for more than a decade. He has developed a following among celebrities, entertainers, business executives, and even fellow physicians, and he's a frequent guest on television programs, such as The Doctors, Access Hollywood, The New You, and T52 Telemundo News. He has also been quoted in Star Magazine and InTouch Weekly.
"I consider cosmetic enhancement to be an art form," he explains, and adds that he enjoys using his aesthetic skills and medical expertise on a daily basis to provide his patients with a positive experience and the best results possible. He has also developed a line of premium medical-grade skincare products.
"My YOUnique skincare is an advanced line of physician-grade cosmeceuticals with clinically proven efficacy. I wanted to provide a wide range of products that help reverse the effects of sun damage, diminish the appearance of pores, soften fine lines, and protect skin from the sun's aging rays and harmful free radicals," he says. "I personally selected the active ingredients."
As a certified trainer and speaker, Dr Youssef travels internationally to share his expertise and knowledge with other physicians, teaching how to perfect the latest techniques in cosmetic surgery and how to create natural and youthful results. He has published numerous articles in national and international scientific journals, and he has trained and mentored hundreds of physicians worldwide.
Mark Youssef, MD
YOUnique Cosmetic Surgery
1551 Ocean Ave, Suite #200
Santa Monica, CA 90401
(310) 434-0044