By Denise Mann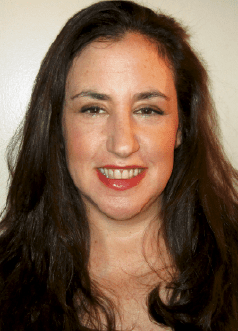 Maybe it's the fact that another year is coming to a close, or maybe I am just inspired by our annual "Best of" issue, but each December, I choose to reflect on the best plastic surgery stories and sagas of the year in my editor's message.
So here goes:
BEST NEW FILLER
Let's hear it for Allergan's Juvéderm Voluma. While we certainly have our fair share of dermal fillers in the US marketplace, this one fills an important niche—larger areas of the midface. I hear it's a winner. We expect big things from Voluma in 2014!
BEST INDUSTRY START-UP
Alphaeon, it is. This "lifestyle healthcare company" brought to us by former Allergan Medical President Robert E. Grant is most certainly one to watch. It came out of the gate with gusto at the 2013 American Society of Plastic Surgeons meeting, and it has been accruing companies and technologies left and right ever since.
BEST MARKETING MOJO
Editorial advisory board member and Marina del Rey, Calif-based plastic surgeon W. Grant Stevens, MD, FACS, takes this honor for helping to heat up Zeltiq CoolSculpting's marketing efforts. He's been the front man for the technology and certainly practices what he preaches, agreeing to serve as an N=1 when need be. He really revved up the brand when he started marketing to men via sports radio ads. Genius!
BEST PSP COVER STORY
Based solely on the enthusiastic feedback from readers, it seems that the August 2013 issue with Santa Monica, Calif-based plastic surgeon Steven Teitelbaum, MD, FACS, on the cover is the winner. His tell-it-like-it-is-not-how-you-wish-it-were style was clearly music to readers' ears.
BEST NEW CATEGORY
The gummies! It has been years since we saw a new breast implant gain federal Food and Drug Administration (FDA) approval, and 2013 brought us two more gummy bears: Allergan's Natrelle® 410 in February 2013 and then Mentor's MemoryShape™ implant (formerly known as the CPG®) in June 2013. These join Sientra's form-stable implants that received the coveted nod in March 2012.
BEST BANG FOR THE BUCK
Rolled out in 2013, Alma Lasers' JuVaShape offers a combination of treatments for the face and body available via one platform: the vShape.
BEST LEGS ON PITCH
The American Academy of Facial Plastic and Reconstructive Surgery's annual survey was no sleeper this year. The survey showed that social media is driving people to the plastic surgeon in droves to fix what they see about themselves on Facebook, Instagram, and other social platforms. The media gobbled this story up!
BEST COMEBACK KID
Welcome back, Merz Aesthetics Inc. After a court-imposed time out, the company is back and stronger than ever. Now that the injunction has been lifted, expect to see more from its flagship products in 2014—XEOMIN® (incobotulinumtoxin A), BELOTERO BALANCE® Dermal Filler, and Radiesse® Volumizing Filler—as well as other industry activities.
BEST CELEBRITY PLASTIC SURGERY STORY
No real contest here. It's Angelina Jolie for bravely coming forward about her choice to undergo a preventive mastectomy and breast reconstruction after testing positive for the breast cancer genes. A cut above the tabloid stories of celebrity plastic surgery disasters and guessing games of which star had what done, this story likely saved lives. A HealthDay survey found that 6 million women said they would consider getting tested for the breast cancer genes as a result of Jolie's disclosure. Kudos to the actress!
Again, this is all based on one person's opinion—mine. If you agree or disagree, feel free to let me know. I would love to hear what you have to say.
Enjoy the issue.
Original citation for this article: Mann, D. And the Winners Are…, Plastic Surgery Practice. 2013; Winter: 8