Best Plastic & Cosmetic Surgeons | December 2013 Plastic Surgery Practice
Enhancing Lives As Well As Faces
Yongsook Victoria Suh, MD, Board-certified plastic surgeon
By Amy Di Leo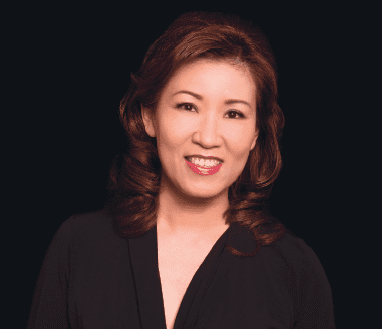 When I was a general surgery resident at New York Medical College doing my rotation through the plastic surgery department, a 14-year-old boy came in with his mother. His baseball cap was pushed down over his face. His head was lowered, and he spoke in monosyllables when someone spoke to him. His mother stated that he was teased at school for his large ears and that he hated going to school, did not have any friends, and stayed in his room most of the time. All he wanted was his ears fixed, but his mother—who was a single mom—didn't have the money. She heard that our clinic did free surgery, and she came to ask us for help. My attending physician asked the young man, 'If I fixed your ears, would you take off the hat, talk in sentences, and make eye contact with people?' The young man answered, 'Yes.' We did an otoplasty (ear pin back surgery) for him free of charge."
So began the plastic surgery career of Yongsook Victoria Suh, MD, a board-certified plastic surgeon in Fairfax, Va. Suh says it was this case many years ago that made her choose a career in plastic surgery over becoming a trauma surgeon.
She continues, "I had the pleasure of seeing the young man for his final follow-up. I could not have imagined the transformation. His hair was cut short, no hat, and he was joking with the nurses and smiling. When I asked him what happened, he answered that all he needed was his ears to be normal and that he keeps his promises. I thought, 'Wow! If I can transform someone's life, even if it is only one life, how awesome would my life be?'?"
Suh changes many lives at her Victoria Plastic Surgery Center, whether it's a breast cancer patient requiring reconstructive surgery or a cosmetic patient who "has always wanted just one thing changed about her body but was told she was crazy."
Half the procedures Suh performs are cosmetic, and the other half are solely breast reconstruction. Often Suh performs the cancer-related cases as a free service for patients without an income or health insurance.
A diplomate of the American Society of Plastic Surgeons (ASPS), Suh's cosmetic procedures include body contouring, breast surgery, and all types of facial aesthetic procedures.
"I have Asians who come to me from all over the country for eyelid surgery and rhinoplasty. I have Caucasian patients who come to me for blepharoplasty because they heard that a surgeon who does Asian eyelids does the best eyelid surgery," she shares. "I enjoy facelifts the most. It mixes all the technical components of plastic surgery: removing tissue, adding tissue, repositioning tissue, changing the contour of the tissue, and [balancing] the relationship of the tissue, while protecting vital structures such as nerves, all at the same time," she explains.
Suh has a love for learning about new technology, especially lasers, and believes merging procedures offers her patients the very best results. "I love combining techniques: Thermage® with Fraxel® to obtain the maximum nonsurgical tightening of the face, blepharoplasty with Thermage or Fraxel, liposuction and Thermage body contouring, fat grafting with fillers.
"I love to listen and be engaged with my patients. I point out what I like about their faces, what features are unique and special. The patients can tell me what they don't like. Then I can recommend changes to further enhance those unique features. My job is to bring out a hope in the future for them through realistic goals and improvements that I can offer."
Suh recently returned from an overseas medical mission through Community Coalition for Haiti (CCH). On this latest pro bono trip, Suh treated a young lady with cleft lip and cleft palate, a young man with extra fingers, and another young man with a malignant tumor on his foot.
"I feel honored to be in a profession where cancer patients undergoing chemotherapy tell me I am special to them, or when a patient sends me a heartwarming thank-you card," Suh shares. "Just the fact that one little procedure or mixture of different surgical techniques and modern technology can change, enhance, or encourage a person's life is an amazing feat."
Victoria Plastic Surgery Center
8503 Arlington Blvd #130
Fairfax, VA 22031
(703) 846-0097