BOTANICAL CREAM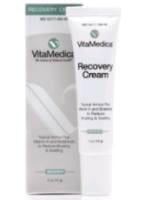 VitaMedica Corp, Manhattan Beach, Calif, introduces its new Recovery Cream, a topical botanical cream that helps to reduce postprocedure bruising and swelling. Recovery Cream complements the comprehensive Recovery product line that VitaMedica has offered to aesthetic practices and medical spas for more than a decade.
The active ingredients in Recovery Cream include Arnica Montana and vitamin K. It is also formulated with a number of botanicals to restore damaged tissue, such as Phytosome®, an ingredient produced by Indena SpA that reduces vascular permeability, edema, and swelling. Vitamin C ester, hesperidin, horse chestnut, comfrey, and grape seed extract strengthen capillaries and improve microcirculation to injured tissue.
VitaMedica Corp
(888) 367-8605
www.vitamedica.com
---
CDCR INSTRUMENT SET
Bausch & Lomb Inc, Manchester, Mo, offers the Putterman Consecutive Conjunctivodacryocystorhinostomy Set, designed for the consecutive CDCR procedure to form the conjunctivodacryocystorhinostomy osteum and place the bypass tube while avoiding withdrawal and reinsertion of instruments in each step of the procedure. The needle is designed to create the initial track with the trephine used to slide over the needle to create the osteum. Once the needle is removed, the Bowman-type probe can be inserted through the trephine. When the trephine is removed, the probe can be used to measure the distance from medial canthus to nasal septum.

The probe features marks in 5.0-mm intervals from the tip to 15.0 mm, in 1.0-mm intervals from 15.0 mm to 25.0 mm, and again in 5.0-mm intervals from 25.0 mm to 35.0 mm.
Bausch & Lomb Storz Opthalmics
www.bauschinstruments.com
www.storzeye.com
---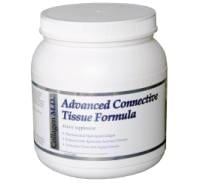 COLLAGEN PILL
Collagen MD, Newport Beach, Calif, has released the Advanced Connective Tissue Formula, a pharmaceutical-grade formulation of Collagen Types I & III, hyaluronic acid, biotin, folic acid, vitamin C, and vitamin B12. This antiaging formula provides enhanced specialized nutritional support for healthy connective tissue throughout the body. The collagen has been hydrolyzed by an advanced enzyme process to keep the collagen-amino acid ratio at a low molecular weight for maximum assimilation in the body. It comes in an easy-to-take powdered form and has a neutral taste.
Collagen MD
(877) 636-2366
www.collagenmdprofessional.com
---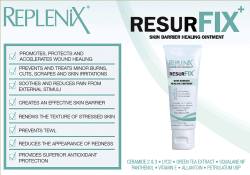 HEALING OINTMENT
Topix Pharmaceuticals Inc, North Amityville, NY, introduces Replenix® ResurFIX Skin Barrier Healing Ointment, a topical treatment designed to help protect, heal, and preserve the skin; as well as relieve discomfort, reduce redness, oozing, crusting, itching, and extreme dryness after treatment that disrupted the epidermal barrier.
Therapeutically effective for treating a wide variety of wounds and protecting the skin from further breakdown, this clear formula assists in the recovery of skin barrier function and provides antioxidant benefits. Additionally, it accelerates re-epithelialization of wounds, soothes radiation burn, and alleviates chronic erythema and pruritus. Use of Replenix ResurFIX Skin Barrier Healing Ointment reduces the chance of post anti-inflammatory hyperpigmentation after re-epithelialization has occurred.
Topix Pharmaceuticals Inc
(800) 445-2595
www.topixpharm.com