Best Plastic & Cosmetic Surgeons | December 2013 Plastic Surgery Practice
Secrets of the Southwest
Frank Agullo, MD, and Humberto Palladino, MD, Board-certified plastic surgeons
By Amy Di Leo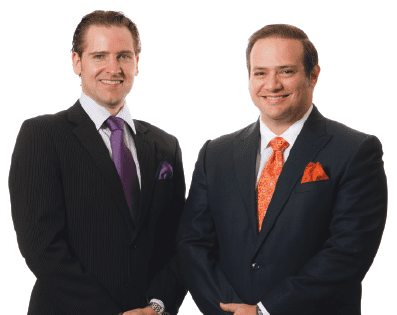 Feeling comfortable in their environment and making sure their patients feel the same way is something that Frank Agullo, MD, and Humberto Palladino, MD, strive for. The two board-certified plastic surgeons serve the areas of Alamogordo, Albuquerque, and Las Cruces, NM; Chihuahua, Mexico; and El Paso, Tex at their Southwest Plastic Surgery practice.
There are several secrets to their success—one, which the doctors agree they had nothing to do with:
"We are both Hispanic and fluent in Spanish, which is a big plus in our region, notes Palladino, a native of Argentina. "Many times, we can read further into our patients' requests since we intimately and personally understand their background and culture," he explains.
"By listening to our patients' concerns, we can educate them in what we can achieve by means of plastic surgery, and we pay close attention to make sure they will be satisfied and have realistic goals," adds Agullo, who was born in Puerto Rico.
They see all types of patients at their El Paso facility. There are those who want body contouring, breast enhancement, a mommy makeover, or gluteal reshaping. Some want procedures of the face, like facelifts, blepharoplasty, and neck lifts. Agullo and Palladino set themselves apart by specializing in hair restoration. Their facility features state-of-the-art technologies, which provide optimal outcomes.
The fantastic Vectra® 3D system is for presurgical visualization of results when a patient is considering certain procedures, such as breast augmentation and rhinoplasty. Platelet-rich plasma (PRP) is a treatment used to enhance collagen production, leading to rejuvenation of the face, and to provide a better survival rate of fat transfer and hair growth in patients who suffer early-stage hair loss.
PRP treatments can be combined with dermal fillers to achieve a full facial rejuvenation. Medical-grade skin care and other aesthetic noninvasive options, such as SkinTyte™ and Forever Young BBL™, are performed in their on-site medspa.
The cosmetic-to-reconstructive procedure mix is about 60-40, and the balance is something they "enjoy tremendously, since the most rewarding cases are the most challenging reconstructive ones, like breast reconstruction after breast cancer or the cleft lip and palate correction," Agullo shares.
"Plastic surgery is more than just about beauty. It is more about quality of life than quantity of life," Palladino adds. "We're not going to make you live longer, but we will help you live better," he continues.
Another secret is their medical training.
Both Agullo and Palladino received their medical degrees in general surgery from Texas Tech University in El Paso. In fact, that's where they met. They both went on to the Mayo Clinic in Rochester, Minn, to complete their plastic surgery training. "We received intensive training at world-renowned Mayo Clinic, as it is one of the top five healthcare institutions in the world, Agullo explains. "At Mayo Clinic we were exposed to some of the best plastic surgeons in the nation, where patient care is of the utmost importance and outcomes are scrutinized. We continue to hold these high standards in our practice," he adds.
"We are committed to education, as we both hold appointments at Texas Tech University Health Sciences Center and have weekly interaction with residents and medical students," Palladino explains. "We are engaged in active research and believe these activities are fundamental for the advancement in the science of plastic surgery," he adds.
Agullo and Palladino say they offer their patients the possibility of renewing themselves and restoring their confidence with an ultimate goal of revival, which, they say, "transcends physical beauty."
"Our philosophy is to provide individualized patient care tailored specifically to each patient's needs. We do this by delivering a first-class service using the highest standards both in proficiency and safety," Agullo explains. "Our mission is to improve the quality of life for our patients, and our goal is to meet or exceed our patients' expectations," he adds.
The doctors say they are committed to excellence and hold themselves to the highest possible standards.
Southwest Plastic Surgery
10175 Gateway Blvd West, Suite 210
El Paso, TX 79925
(915) 590-7900