PHOTOGRAPHY BY MICHAEL PALUMBO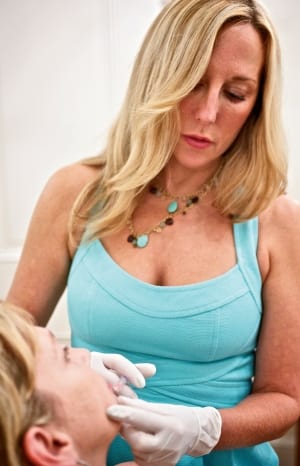 Donofrio does all of her own injecting.
Hurricane Katrina took no prisoners when it pummeled the Gulf Coast in August 2005. Many people feared that New Orleans, the celebrated host of Mardi Gras and Jazz Fest, would never recapture its former glory.
During the immediate aftermath, close to 80% of the city was submerged by floods, and inhabitants were trapped without power, food, or safe drinking water.
It is no wonder that lifelong NOLA residents considered fleeing for good.
Not dermatologic surgeon Lisa Donofrio, MD.
This Tulane alum actually began planning her return to the Big Easy in the wake of the storm. "It was more of a wake-up call to the strength of the friendships that I had there," she says. "My husband and I knew we wanted them in our lives."
THREE'S COMPANY
Her plan was to get a little place after Katrina and go down three or four times a year to spend time with these friends, but this soon morphed into once a month. As Donofrio had maintained a faculty position at Tulane University, hanging a shingle in the city she loved made sense. Her NOLA practice now joins two others in New Haven, Conn, and New York City. She divides her time among all three locations.
"New Orleans is stronger for what they went through, and people down there seem to feel about each other the way my husband and I feel about that city," she says. "I have noticed an increase in solidarity much the same way New Yorkers bonded after 9/11."
Donofrio's mentor, William P. Coleman, III, MD, says that cosmetic surgery in New Orleans thrived in the immediate wake of Hurricane Katrina. "There was a huge boom," he says. "People couldn't do anything else. They couldn't get a contractor. They couldn't fix their house, but they could get cosmetic surgery and feel better about themselves."
Coleman's private practice flooded after the storm, and he practiced in an empty dentist office in its wake. He recalls prospective patients circling the block to see if he was open for business.
Now 7 years later, with a Saints Super Bowl win under their belt and a host of new restaurants and a boom in tourism, New Orleans is once again experiencing a rebirth—and Donofrio's post-Katrina boutique cosmetic dermatology practice is booming.
Let the Sun Shine In
Although her practice is 100% cosmetic, Donofrio has witnessed the increasing rates of skin cancer, and young women are particularly hard-hit. Most public health experts blame the rise on the tanning and indoor tanning beds. The desire to be tan seems to have sired a new generation of "tanarexics" who are putting themselves at risk for skin cancer and premature aging.
Donofrio is as concerned as her colleagues, but she thinks outside the box when it comes to how to gain control over what is quickly becoming a dire and unmanageable situation. "Abstinence doesn't work in sex education, and it doesn't work in skin cancer," she says. "People love being in the sun and tanning," she says.
"Skin cancer can be horrible and disfiguring, but we need to change our language about enjoying the sun in a safe and smart way."
It is about damage control and striking a balance in our messaging. "We are trying to change the ideal of beauty by saying that, 'If you get color, it's not beautiful,' but we are also trying to maintain the idea that skin of color is beautiful and bleaching is taboo," she says.
This message is discordant, and that is why it isn't being heard.
So much so that she is applying the model she created in New Orleans to her newest office in New York City. "My New Orleans office showed me what it is like to have a boutique practice," she says. "Cosmetic medicine has become so commoditized recently, but in these practices, I see fewer patients an hour, have a smaller overhead, and am able to provide a level of service not seen in big machine practices.
"I was longing for that type of practice up here," she says.
The same model will work in Manhattan, but there are some distinct differences in what New Yorkers and New Orleans' natives want out of their cosmetic surgery and cosmetic surgeon.
"People in the Northeast want things done, but they don't want anyone to notice," she says. "In New Orleans, it's a fine line between not wanting people to notice and wanting people to notice because it elevates you to a certain status."
New Orleans has always been a hotbed for cosmetic surgery—largely due to the esteemed dermatology faculty at Tulane University, Donofrio says. "Plastic surgery residents learned about tumescent liposuction from us," she says of her residency years at Tulane under Coleman.
"New Orleans is so forward when it comes to cosmetic surgery that they are backward."
FAT TUESDAY
It is here that a parallel can be drawn between Donofrio and the city she adores. Donofrio is widely considered a pioneer in fat grafting, but now that her colleagues are embracing fat for all its cosmetic and regenerative potential, Donofrio is actually shying away from it.
Her dexterity and interest in fat dates back to liposuction training under the tutelage of Coleman."Fat is not just inert, it can be quite viable and malleable," she says. "We were playing with fat and doing a lot of fat grafting to the nasolabial folds and the back of the hand."
Back then, fat was a bonus we could offer to liposuction patients. "I would take out fat out of one area and ask if they wanted me to put it back here or there."
"We were harvesting fat and reinjecting it very early on in the 1980," Coleman recalls. "She jumped on it and developed a flawless technique that surpassed any of the teachers."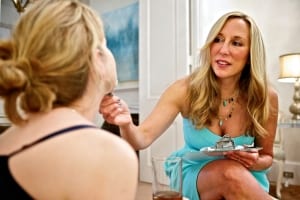 Eventually, Donofrio's phat fat technique evolved, and she dropped the use of collagen altogether.
Not anymore. "I am not as busy in fat as I used to be," she says. "I started with fat and then went to box fillers, and for me, this was a step forward because you can be more precise than you could be with fat," she says.
Liposuction too has changed quite a bit since Donofrio's residency days at Tulane. Today's lipo devices come with all sorts of bells and whistles—not to mention stellar adjectives.
"There are three broad categories: liposuction, tumescent liposuction, and assisted liposuction with internal or external devices," she explains. But whether laser-, water-, Vaser-, or ultrasound-assisted liposuction, they all have to be done under tumescence.
"There is much less bleeding and bruising, less downtime, and it is easier to sculpt, which results in fewer contour deformities," she says. But this begs the question: Is it the tumescence or the device that is responsible for these benefits?
"It's difficult to separate."
But regardless of the why, liposuction is still the most effective technique available for excising pockets of fat that are resistant to the effects of diet and exercise.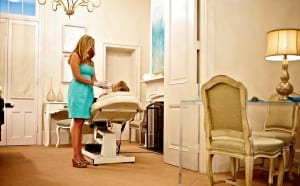 NOLA is a hotbed for cosmetic surgery – and always has been.
There are a slew of noninvasive body-contouring technologies that promise to freeze, melt, or zap away fat, and they do have their place, but they are not substitutes for the gold standard. "These devices are capturing a market of patients who will never do anything more invasive," Donofrio says. "They give a fraction of the result that tumescent liposuction provides, but they do offer an alternative as long as patients know what to expect."
The media darling du jour is Cellulaze by Cynosure, which employs laser energy to treat the fibrous bands, while thickening and adding elasticity to the skin.
"I think it would be an amazing Holy Grail for womankind if we could find a cure for cellulite, but most people are looking in the wrong place."
Donofrio has her own theory about what causes—and may ultimately cure—cellulite. "The majority of cellulite treatments focus on fat, but cellulite is an architectural disorder that has more to do with connective tissues."
Unless and until someone comes up with a treatment targeting these tissues, women will continue to be plagued with dimpled, lumpy cottage cheese thighs and buttocks.
These noninvasive body-contouring devices also put tools in the hands of dermatologists or other doctors who are not trained to perform liposuction.
A clinical trialist, Donofrio has experience with many of the other up-and-coming and/or not so up-and-coming devices and technologies coming down the pike. And she is enthused about a handful of them. There's an escalating drumbeat for topical Botox, which may appeal to aging needlephobes.
"The data on crow's feet looks very promising," she says. "The problem is going to be delivering the drug to areas where the skin is too thick. It likely will not replace injectables—but may be used to prolong the effects of other neurotoxins, she predicts.
DIY COSMETIC SURGERY
Donofrio stays out of the so-called core wars, which often pit specialist against specialist when it comes to who should and who should not be performing cosmetic surgery.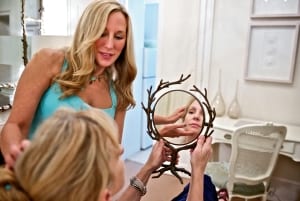 Donofrio's "boutique" practice model provides for an enhanced patient experience.
But she does offer a simple solution that can help improve patient safety. "Doctors need to take injectables back into their own hands," she says. As it stands, many dermatologists and plastic surgeons train injectors, who then leave the practice and start injecting at a general practitioner's office.
Donofrio does all of her own injecting, as this is an integral part of the boutique practice model.
Her practices are built around personalized service, and this can also make a physician more vulnerable to negative online reviews.
"In a small boutique practice, you are the person they want and should want," she says. You are also the person who is in the line of fire if a patient becomes dissatisfied with the service, results, or even just has an ax to grind.
"It's an absolute nightmare," she says. "It is very disturbing because when you read something that is negative, your mind goes crazy wondering, 'Who is that patient,' or 'Are they really a patient or somebody else, such as a disgruntled ex employee.' "
Donofrio often beats herself up when faced with a less-than-positive review. "If a patient was that unhappy, I think I would know. I wonder where the failure of communication would occur to cause someone to be that vocal in such a public arena," she says.
Negative reviews affect her personally and professionally. "It's very upsetting. I can't look," she says.
And while positive reviews can help offset negative ones, "A happy patient doesn't post a review online," she says. Donofrio now asks patients to find a review site and post a comment if they are happy with their experience and results.
And by and large, they are, Coleman says. "Her patients love her," he says. "She has a knack for making people feel comfortable, and savvy patients can sense that very quickly."
---
Denise Mann is the editor of Plastic Surgery Practice. She can be reached at [email protected].