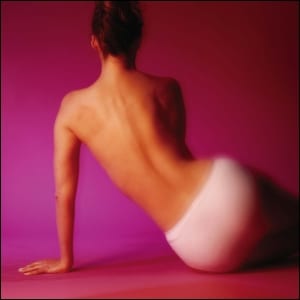 Throughout his professional life, Peter B. Fodor, MD, FACS, has been a major advocate of patient safety in aesthetic plastic surgery. While president of the American Society of Aesthetic Plastic Surgery (ASAPS) from 2004 to 2005, he created a new committee within the Society structure with a mission of promoting a "culture of patient safety." As a result of his efforts, the ASAPS Patient Safety Committee has become pivotal within that organization.
Fodor is widely published in peer-reviewed plastic surgery journals and books, and was co-editor of the international journal, Aesthetic Plastic Surgery, for more than a decade. In addition, he was co-editor of the book Endoscopically-Assisted Aesthetic Plastic Surgery (Mosby-Year Book; 1996).
Certified by both the American Board of Surgery and the American Board of Plastic Surgery, Fodor was born a Hungarian national in Romania. As an adult, Fodor immigrated to the United States and 3 years later graduated from the University of Wisconsin Medical School. Following an internship at Parkland Memorial Hospital in Dallas, Fodor completed general surgery and plastic surgery residencies at the Columbia/New York Presbyterian Hospital system—including plastic surgery residency at St. Luke's-Roosevelt Hospital.
Fodor has held leadership positions in national and regional medical societies, such as the American Society of Plastic Surgeons (ASPS), where he served on the board of directors; and is past president of the Semmelweis University Scientific Society and the Lipoplasty Society of North America, as well as past president and Chairman of the ASAPS Board of Trustees.
Fodor is an associate clinical professor of plastic surgery at Columbia University and at the University of California at Los Angeles. He travels nationally and internationally as a visiting professor, lecturing and performing surgical demonstrations. The focus can vary from small "figure faults" to large-volume fat removal.
A 23-year-old patient before and after liposuction of the abdomen, including upper midline etching.
Among other things, he lectured on abdominal "etching" at the recent ASAPS annual meeting. In this technique, the surgeon creates the "washboard" abdomen by removing small amounts of fat in a specialized way that actually enhances muscle definition. Physically fit individuals may seek out this procedure to produce the appearance of a finely sculpted abdomen, an effect that may not be achieved in many individuals by weight loss or exercise alone.
PSP caught up with Fodor at his Los Angeles-based practice to discuss the state of the art in body contouring techniques, and to gaze into the crystal ball to find out what in the way of new technologies and procedures might be coming down the pike soon.
PSP: How has patient safety procedures in body sculpting changed in the last couple of years?
Fodor: One of the most important contributions was the introduction of blunt instrumentation, which removed fat while respecting the other structures between the under surface of the dermis and the subjacent muscle fascia. As a result, complications were dramatically reduced and the procedure became reproducible in the hands of many surgeons. The technique was adaptable to a wide range of body regions, and for the first time, its potential as a mainstay of aesthetic surgery became apparent.
When it comes to liposuction, safety is interwoven with the proper use of wetting solutions. It is appropriate to mention at this point that Gregory Hetter, who added epinephrine to the wet technique, made a significant contribution. This resulted in further decrease of the aspirate lipocrit values to 4% to 8%. His book, Lipoplasty–The Theory and Practice of Blunt Suction Lipectomy [Little Brown & Co; 1984], remains a highly recommended text for students of lipoplasty at any level.
Subsequently, as a result of much clinical research, it became clear to me that the most rational and by far the safest fluid volume infusion-to-aspirate ratio was 1:1.5 cc of infusate per cc of estimated aspirate, which during the early 1980s I termed the SuperWet technique. Since then, this has become the most widely accepted technique used in liposuction.
PSP: A controversial facet of body contouring concerns the amount of fat removed at any one time.
COMMONLY USED LIPOPLASTY TECHNIQUES
---
Suction-assisted Liposuction (SAL)—The traditional method by which the surgeon removes fat by inserting a cannula connected to a vacuum pressure unit, directing the cannula into areas to be suctioned through tiny incisions.
Ultrasound-Assisted Liposuction (UAL)—Sound waves are transmitted to the tip of the cannula to liquefy fat before it is removed by suction.
VASER-Assisted Liposuction (VAL)—A gentler ultrasound approach pioneered by William Cimino, PhD, who worked in collaboration with Peter B. Fodor, MD, FACS, and other plastic surgeons in the clinical development of this technique. Intermittent or continuous bursts of ultrasonic energy of lesser intensity can be used to break up fat cells, which are then removed by suction.
External Ultrasound-Assisted Liposuction (E-UAL)—The application of ultrasound energy through the surface of the skin (transdermal) prior to liposuction. This approach has not shown any tangible or scientifically proven benefit, according to Fodor.
Power-Assisted Liposuction (PAL)—A cannula, operated with a back and forth motion of the tip, passes through tissue to suction out fat and fibrous or scarred tissue with reduced effort. Fodor conducted the first clinical trials with this equipment.
—CL
Fodor: For large-volume fat removal, I recommend 5,000 cc as the maximum as a general rule. This is ultimately contingent on the individual judgment appropriate for each patient. I take into consideration the person's size, health, age, and other preoperative factors.
Candidates for large-volume liposuction should be in a healthy state, both physically and mentally. The patient must have reasonable goals and expectations. It is equally important to address preexisting skin contour irregularities, asymmetries, skin laxities, and redundancies in helping the patient understand what kind of results will be obtained. Large-volume liposuction should be performed in either an accredited hospital or an accredited certified outpatient ambulatory surgery facility. Additionally, overnight care and registered nurse observation facilities should be available for the care of these patients.
PSP: What are the risks and the upsides?
Fodor: Complications associated with large-volume liposuction are related to fluid shifts and fluid balance. Theoretically speaking, complications from liposuction—as from any other surgery—include infection, hematoma, seromas, [and] sensory and pigmentary changes.
Less-than-satisfactory results may include surface irregularities, skin redundancy, asymmetry from side to side, residual fat deposits, etc. However, risks from lipoplasty in the hands of well-trained surgeons and in properly selected patients are minimal. Unfortunately, it is not uncommon for the surgery to be performed by less than well-trained operators. Consequently, in my particular practice, more than half of the patients seen in consultation are ones who have been operated on elsewhere and are unhappy with the outcome.
Proper patient selection, anatomically and psychologically, is of the essence. They should have good skin tone and elasticity; they should not have loose or saggy skin; they should be close to their ideal body weight but want to eliminate exercise-resistant fat pockets in certain areas of the body.
One of the most important upsides is improved self-esteem. Liposuction can eliminate small deposits of fat from stubborn areas unresponsive to diet and exercise. It provides a way to override genetics and take control of the shape of your body. Liposuction benefits are often more than aesthetic—many patients are able to partake in activities they had previously avoided because of their appearance.
PSP: What new techniques do you use for large-volume fat removal?
A 52-year-old patient before and after liposuction of the abdomen, including abdominal etching; sculpting fat to show the definition of the underlying musculature.
Fodor: The techniques used for large amounts of fat removal are in essence similar to other liposuction techniques, with special attention to restricting the amounts of fluids infused and local anesthetic infusion in order to avoid fluid overload and Xylocaine toxicity. In my view, this is the principal danger of the tumescent technique, especially when applied to large-volume removals. This is the main reason for which I believe the SuperWet technique characterized by lesser volume of infusate is safer.
Safety in large-volume removals can be further enhanced by the proper use of ultrasound-assisted lipoplasty (UAL) and of power-assisted lipoplasty (PAL).
PSP: Have methods of fat transfer matured to the point of wide acceptance in the field?
Fodor: The fat transfer procedure is not new, but the technique has been improved to a point that the survival of the transferred fat can be in excess of 70%. The manner in which the fat is transferred to encourage contact with new blood supply is essential to fat cells' survival in its new location.
PSP: How high a level of training is needed for ultrasonic work?
Fodor: The ultrasound lipoplasty task force, represented by physicians from all major US plastic surgical societies, took it upon itself years ago to design a teaching curriculum on ultrasound-assisted liposuction. Practicing board-certified plastic surgeons who, during their residency training, were not exposed to ultrasound liposuction were eligible to take these courses. Successful completion qualified these surgeons to perform ultrasound-assisted lipoplasty. In recent years, training in UAL is part of the residency teaching programs.
PSP: Do you use ultrasonic methods only in areas of high-density fibrous tissue, such as the back, upper abdomen, chest wall, and lateral thigh?
Fodor: Yes, Ultrasonic waves delivered through the cannula emulsify or liquefy the fat while traditional liposuction requires manual effort to extract adipose tissue. Ultrasonic waves actually target fat cells specifically, causing them to "implode" and liquefy for suction removal.
An 18-year-old patient before and after liposuction of the hips and love handles.
When VASER-based UAL is used, the energy levels are more specific to fat cells, and therefore blood vessels, nerves, and lymphatics are more likely to be spared and tissue loss is minimized. Ultrasonic techniques make difficult fibrous areas easier to treat than traditional methods. These fibrous areas include the male breast, upper abdomen, and fatty deposits on the back, secondary (or redo) liposuction, etc.
Traditional liposuction may cause more tissue trauma and bruising than ultrasonic techniques due to tissue destruction necessary to manually break up the fat. Ultrasound emulsifies fat with reduced damage to the adjacent tissue. Ultrasonic techniques, when properly performed, encourage postsurgical skin retraction and contraction.
Ultrasonic liposuction allows us to more readily remove fat in some body areas, such as the back, upper abdomen, and male breast, and redo liposuction.
I don't want you to be left with the impression that traditional liposuction by itself is not an effective way to treat localized, out of proportion to the rest of the body fat deposits. There are many surgeons who continue to accomplish excellent results just with the traditional technique. However, UAL is yet another tool in the surgeon's arsenal with the ultimate goal of best serving his patients.
PSP: What are the possible risks and complications of ultrasonic liposuction?
Fodor: As with any surgical procedure, there are risks and complications. The specific risks and complications that are unique to ultrasonic liposuction include skin burns and unknown long-term effects. Improperly applied ultrasonic energy can cause burns, blisters, scars, blood clots, and peripheral nerve injury. None of the first 100 patients on whom I have performed UAL—done as part of a clinical study comparing UAL to lipoplasty—have experienced any complications.
PSP: With the increasing number of procedures that claim or offer less downtime for patients, how has postoperative care changed in liposurgery and body contouring?

On The Web!
See also "Striving for the Bust" by Connie Jennings in the February 2010 issue of PSP.
Fodor: There are a wide variety of liposuction methods being promoted, many of which are in the course of development and yet not necessarily proven to be of tangible benefit. It is the duty of practicing surgeons to their patients to carefully evaluate these techniques prior to incorporating them in the care of their patients. Many of these are promoted by the hype created around them by their manufacturers.
Scientific articles that appear in bona fide peer-reviewed plastic surgery journals about these approaches are of assistance in separating the marketing and commerce from science.
Over the years, I have favored clinical studies and performed a number of them which compared these new approaches. I used the new approach on one side of the patient and traditional liposuction on the contralateral side. In this manner, patients served as their own control and the true superiority of a given technique could be readily appreciated.
Patients and surgeons alike should be cautious of being lured by "on the cutting edge" technologies unless backed by solid evidence of their superiority.
---
Cookie Lommel is a contributing writer for PSP. She can be reached at .