To manage the workload plus the studies and extra endeavors, Salzman relies on "a wonderful staff" that has been with his practice for 12 to 17 years.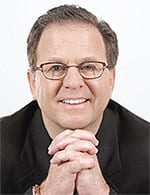 Marc J. Salzman, MD, FACS
Louisville, Ky
In the beginning of my practice, the challenges were learning how to run a business," says Marc J. Salzman, MD, FACS. "As chemistry premeds and then medical students, we were given absolutely no business courses. No accounting, no taxes, no HR, no real estate. Nothing but the sciences related to medicine."
Nonetheless, after 19 years in practice, Salzman has certainly done something right, having been named Best of Louisville in Plastic Surgery more than once over the last few years. He has also been named in Louisville magazine and LEO, a local weekly newspaper, as a top cosmetic surgeon, as judged by their readers, as well as two best teaching awards from the residents at the University of Louisville, Department of Plastic Surgery.
Among other affiliations, Salzman is a member of the American College of Surgeons, the American Society of Plastic Surgeons, and the American Society of Aesthetic Plastic Surgeons, and he was a past president of the Kentucky Society of Plastic Surgeons.
These days, one of the challenges for him is time. He runs a busy cosmetic practice, teaches laser courses, instructs medical residents, and is the CEO of a new medical device company.
The Road to Plastic Surgery
Salzman graduated from medical schools at the University of Florida and Tulane University with the intention of being a general surgeon with an emphasis on gastrointestinal surgery. "My general surgery residency was at Mount Sinai Medical School in New York City, and plastics was done at Duke," he says. "While at Mount Sinai Hospital in Manhattan, I quickly discovered that I did not love the acuity and severity of the diseases that could be remedied with surgical interventions."
He was assigned to run the ER in Queens as a third-year resident and realized that the technical aspects of plastic surgical closures of lacerations and the repair of acute hand injuries were exciting and challenging while not involving the medical illness component.
After jumping on the aesthetic bandwagon, Salzman has practiced only aesthetic plastic surgery for his entire career. He primarily does aesthetic surgery of the face, breast, and body, along with a fair number of complicated breast revisions using the acellular dermal matrices.
Another of Salzman's specialties is the "fusion facelift," in which a short-scar facelift is combined with laser lipolysis for the neck and ablative fractional resurfacing, all in one procedure under a local anesthesia. He does quite of a few of these procedures. "We have developed protocols for laser lipolysis using internal temperature-sensing cannulas that have been used by physicians all over the world," he adds.
"I began using the laser for lipolysis in early 2008," he explains. "At the time, single-wavelength machines were in vogue and 1,320 nanometers had just been introduced by CoolTouch as an alternative wavelength for the procedure. As the power of the machines increased, more energy could be delivered to the fat. A dose response curve of how much energy was optimal had not yet been described, and only anecdotal parameters were used."
Salzman began to measure the volume of the fat using triceps skin fold thickness calipers and measurements of length and width of the treated area. Using an experimentally derived value for the amount of heat necessary to raise the temperature of 1 cc of fat 1° Centigrade, an estimate of the amount of energy to heat to a certain temperature could be made.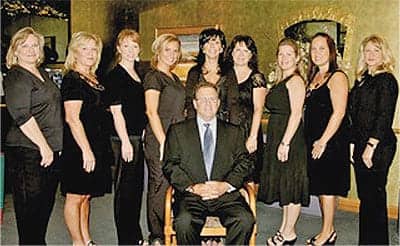 "I took tummy tuck specimens from surgery and practiced on them to determine the optimal speed of cannula movement and duration of heat application to melt the fat without causing deleterious effects," he says. "Sciton allowed me to participate in the development of a temperature-sensing cannula called TempAssure. This device allowed me to calibrate the amount of energy necessary to heat the volume of fat to my desired temperatures; thereby safe parameters of temperatures both deep and superficial were established.
"We have also had the Sciton resurfacing laser with BBL and Skin Tight. Here we are constantly pushing the envelope of combining the different modalities to treat a wide range of skin ailments," he says.
Currently, Salzman uses tummy tuck patients while they sleep, to determine the best parameters to heat the skin for skin shrinking and measuring intraskin temperatures with an experimental heat-sensing needle. Another study involves determining the best parameters for reduction of stretch marks using fractional ablative lasers. The knowledge learned from these endeavors is passed on to other physicians via lectures, seminars, Webinars, and tutorials in the office with live surgeries.
To manage the day-to-day workload plus the studies and extra endeavors, Salzman relies on "a wonderful staff" who has been with his practice for 12 to 17 years. This group includes three RNs, two aestheticians, one surgical technologist, one receptionist, and two patient care coordinators. "My staff, having dealt with elective cosmetic patients for many years now, is expert in the delivery of a 'Ritz Carlton' level of experience for cosmetic services," he says.
Other Accomplishments
Out of the necessity to deliver a more pleasant injectable experience for his patients, Salzman developed the Ouchless Needle. "Creams are messy, require removal of makeup, and take considerable time to work. They also hinder the spontaneous delivery of cosmetic injectables for first-time users who did not plan into their schedule the time necessary for them to work," he says.
"There was a device called a Dermachiller that sprayed a vapocoolant onto a crystal that was transparent to certain wavelengths of laser. It was necessary to hold it over the anticipated injection site for a few seconds, hand it off to someone else, or put it down to then pick up your syringe for the injection. Either two people were needed or it was a laborious repetition of up and down with the device."
Salzman believed that if the vapocoolant dispenser could be attached directly to the syringe, a one-handed application of the topical anesthetic could be delivered and the injectable subsequently placed in a matter of seconds. "This would obviate the need for creams and make the treatment times minutes instead of 45 minutes, freeing up the resources and personnel to perform more procedures for a better use of their time," he says.
According to Salzman, the Ouchless Needle device has received a 510K approval in the United States and a CE mark in the European Union. The manufacturing facility is in Louisville and is certified, as well, he says, adding, "We anticipate a US introduction in the first quarter of 2011, with worldwide distribution shortly thereafter."
Salzman's past re-search has involved ozone prophylaxis of pseudomonas burn wound septicemia and the location of motor end plates in facial muscles. He is and was a member of numerous professional societies and committees such as the American Society for Aesthetic Plastic Surgery, Residents and Fellows. Teaching appointments have included clinical assistant professor of plastic surgery at the University of Louisville, Division of Plastic and Reconstructive Surgery, Department of Surgery.
In addition, he has been published several times and has been involved in both corporate teaching affiliations and corporate-sponsored educational activities.
If that weren't enough, Salzman is also the CEO of BellaNovus Development Co LLC, a medical design and manufacturing company that is also behind his Ouchless Needle product.
Running BellaNovus is "totally different from the practice of plastic surgery," he says. "I have learned so much about start-up companies, manufacturing, CAD design, distribution, patent and patent law, and raising of capital, among many other skills. It's a different feeling to attend medical meetings and be behind the booth trying to sell physicians on your product that you invented and use yourself."
The company has several other devices in different stages of development, so Salzman anticipates being busy with BellaNovus for many years to come.
---
Nina Silberstein is a contributing writer for PSP. She can be reached at [email protected]