"I'm really into new technology. That's what I really enjoy. I like evaluating the new technology, helping to develop the new technology, and researching the new technology. That's what I do."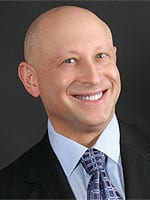 Jason N. Pozner, MD, FACS
Boca Raton, Fla
Jason N. Pozner, MD, FACS, is the medical director of Sanctuary Plastic Surgery, a multispecialty practice in Boca Raton, Fla, that offers a full range of cosmetic surgery procedures, laser treatments, varicose vein therapies, weight loss assistance, and clinical age management.
Pozner vouches for the benefits of multispecialty groups, especially because hormones play a large role in women's skin problems. "I really like working with doctors in a multispecialty group," he says. "It works phenomenally well. We try to work together and get to the root of the problems."
Pozner is board-certified in plastic surgery by the American Board of Plastic Surgery, is a member of the American Society of Plastic Surgeons and the American Society for Aesthetic Plastic Surgery, and sits on the board of the American Society for Lasers in Medicine and Surgery.
Pozner graduated from the Mount Sinai School of Medicine in New York with a Distinction in Research. He is a former assistant professor of surgery at The Johns Hopkins Hospital and is currently adjunct clinical faculty at Cleveland Clinic Florida.
Riding the Technology Wave
Regardless of the slew of services offered in his practice, Pozner has two main focuses. "I'm really into new technology. That's what I really enjoy," he says. "I like evaluating new technology, helping to develop new technology, and researching new technology. That's what I do. From the surgical standpoint, what I really like is I do a lot of secondary surgery—fixing procedures that went bad, coming up with new things.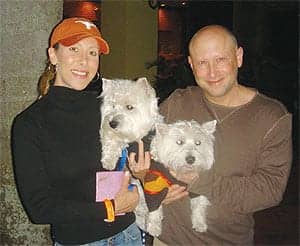 "That's the one point about plastic surgery that I like. There's only one way to do a gallbladder, there's only one way to do this, and there's only one way to do that. But plastic surgery is a very cool thing. It's an on-your-feet-thinking technology, a 'thinking' type of specialty. Those are my two interests in life, professionally."
While plastic surgery demands creativity, Pozner stresses how secondary surgery requires much more of this type of thinking. That is a challenge that greatly motivates him—using the fruits of his love for new technology.
For example, "Right now, we're using a lot of Strattice for secondary breast change corrections," he says, referring to the sterile reconstructive tissue matrix product that supports tissue regeneration.
Because of his success with secondary surgeries, Pozner's clinic attracts a lot of international clientele. "We get patients from all over the place," he says. "We recently saw a patient from Spain, and I just did a consult from a guy in Canada." Pozner's response and approach is to treat them like family.
As far as the new technology goes, Pozner likes the Erbium 15-micron laser peel (the Arctic Laser Peel), which uses cold air to cut down on the anesthesia necessary and healing time. "It's a simple innovation that makes things a lot better for patients," he says. "Kind of like putting two and two together and getting five."
Much of the new technology that Pozner likes has to do with his interest in lasers. In explaining how he first got started working with lasers, he says, "I've done a lot of work with Sciton over the years, and they're the company that helped me get established in the laser world. I've been working with them since they basically opened their doors. And I have been involved with their new technology over the last 12 to 15 years." Mentor Corp, Bioform Medical Inc, Coapt Systems Inc, Medicis Pharmaceutical Corp, Allergan Inc, and Ultrashape have also been recipients of Pozner's consultancies and investigations.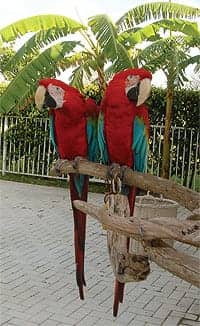 "I'm a big resurfacing person," he says, describing how he applies his laser knowledge to the work he does with his patients. "That's what I love to do with the lasers. Usually, I work with the laser in fractional and nonfractional modes, to treat a lot of difficult lines—the lines on the face."
Pozner keeps up-to-date with the new technology via several avenues. "I try to stay ahead of the curve," he says, by working with companies and testing their new technologies, as well as working on research projects that expand and extend the limits of technology.
What, then, does Pozner see for the future of aesthetic technology?
"The future of what we do is new technology," he says. "That's where plastic surgery is really changing. If you looked at our tools of the trade before 1980, it was like something out of the 1940s. Right now, we're in laser technology [and] skin tightening. The next generation will be cell manipulat ion, stem cells—that's where we're headed."
Singular Purpose
For the most part, Pozner always knew he would end up in the medical field. "You know how some people are math and science, some people are English? I was always math and science. So, I always liked the medical field," he notes.
In addition, his father is a successful health spa and diet center physician in New Jersey. Pozner explains how this affected his own start: "Kind of like Forrest Gump. You try to take advantage of opportunities that are in front of you."
Pozner continues, "I didn't know if I was going to be a veterinarian or a medical doctor. I loved animals, always had a lot of pets growing up, but then I decided on medical."
He has found another outlet for his love for animals: he breeds parrots, although he says he got started in that venture unwittingly.
"They were laying eggs, and I was there," he says. "My Macaw started laying eggs on the cage floor. I kind of got upset that I got all these cracked eggs on the floor. So, I went to the bird store and got a nest box." After putting up the nest box, Pozner says he has had three or four clutches of Macaws.
Work and Fun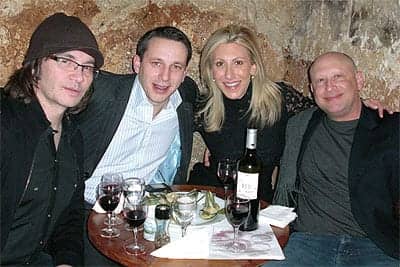 Along with the birds, Pozner is "married, no kids, two dogs," he says. For as much as he fills his weekends with plastic surgery-related things, he's found a way to spend time with his wife and also managed to carve out a really fun lifestyle to go along with it.
"I'm out every weekend," he says. "I go to a lot of meetings, I teach a lot. My wife's been to a lot of meetings with me. She's been around the world with me, so we've had a lot of fun. We're always traveling. We end up at some club in the middle of the night.
"We work hard, and we play hard at the conferences. We do work really hard. We lecture a lot at the conferences. But we do try to enjoy ourselves when we travel. You know, we end up at this one club in Paris that we go to all the time with my wife's girlfriend and my usual crew of plastic surgeons I always hang out with."
As far as Pozner's other downtime activity, he says, "I love my iPad and my iTouch"—proving once again that Pozner's love for new technology truly is all-encompassing.
---
Sarah Russel is a contributing writer for PSP. She can be reached at plasticsurgery@allied360.com.