Your Skin's New ?Night Watchman
Say "good night" to fine lines, wrinkles, creases, and dull, uneven skin. While we sleep, skin is working its ?hardest to repair and regenerate, and Exuviance Super Retinol Concentrate helps it to do ?just that.
Patented NeoGlucosamine® works with retinol to boost the skin's matrix and smooth wrinkles from the inside out. Exuviance Super Retinol Concentrate retails for $78 and is available at Exuviance.com, ULTA, and select beauty retailers nationwide. —Amanda Terry
On Camera
A new gigapixel camera that takes high-resolution snapshots of the entire body may help dermatologists catch melanoma earlier than is currently possible.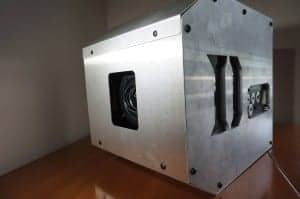 Developed by researchers at Duke University in Durham, NC, the camera combines 34 microcameras to create a continuous image.
Is the resolution as high as with a dermatoscope? No, but it is significantly better than normal photography and high enough to zoom into a tiny freckle, making skin cancer routine screenings available to more people at a fraction of the cost.
The research was presented at The Optical Society's 98th Annual Meeting, Frontiers in Optics, in Tucson, Ariz.
Fat Chance
Fat grafting is all the rage these days, and devices that make its harvest and processing easier are among the biggest games in town. LifeCell's Revolve is one of the new fat grafting products that is generating a lot of buzz.
It's a single-use, closed-unit fat processing system that efficiently washes fat and separates the tissue from fluid waste and contaminants—yielding high-quality, clean adipose fat. Revolve processes large volumes of up to 800 mL of lipoaspirate (~400 mL of adipose) in less than 15 minutes.

Selfie 2.0
Converting consults to surgeries just got easier thanks to New Look Now. Endorsed by the American Society of Plastic Surgeons, this new tool allows prospective patients to try on a surgery—scars and all—before or during their consultation. It can be accessed via a widget on a doctor's website for review during the consult or used in-office, explains New Look Now founder Devon Niccole, also the CEO of CosmetiCare Plastic Surgery Center and Medspa in Newport Beach, Calif.
Replete with bank-level security, New Look Now allows practices to seamlessly outsource the simulation process and focus on the patients. The before-and-afters can only be viewed during a patient's consultation with the doctor, which decreases the no-show rate by as much as 85%, he says.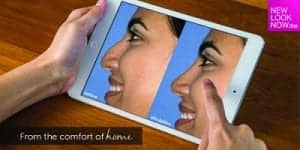 An 8-month pilot program involving five plastic surgery practices and medspas also suggests that the tool yields a 42% increase in treatment acquisition and a 60% increase in consult to treatment conversions. For more information, visit www.NewLookNow.com.
 Have a hot product that must be on PSP's radar? Reach out and tell us about it at PSPeditor@allied360.com.