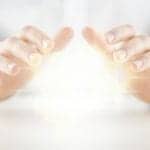 It's that time of the year when we all do at least one of two things—make our resolutions of what we will do differently, more frequently, or less frequently, as well as predict what we will see more of or less of in the next 12 months.
Neither are fail-safe exercises. Most resolutions do not pass go, and predictions, well, as they say, that's a fool's errand.
Yet, here I go again (with fingers crossed). Following are my 10 plastic surgery predictions for 2015.
1) Big Shots!
From a fat-melting injection that slims the submental area to new designer fillers (think lips and smile lines), there is a great shot that 2015 will be a banner one for injectables in the US.
 2) No Ifs or Ands … Just Butts
Buttock augmentation won't lag behind in the coming year, either. Expect these numbers to increase as more and more women try to keep up with the Kardashians.
 3) Fat and Happy
Fat grafting will also continue its rise in popularity, especially as techniques are refined and best practices are realized.
 4) Smooth Moves
We may just see a prescription-grade, topical Botulinum toxin product in 2015.
5) Surgeries Soar
There will be an increase in the number of cosmetic surgeries performed in 2015. This will be buoyed by a bullish economy and the fact that many are accepting that there is really only so much improvement to be seen from some of the less-invasive procedures.
6) Three's Company
As physicians gain more experience with today's minimally invasive procedures—whether injections or energy-based devices—they will learn that there's strength in numbers. Look for combination treatments to become the norm, including laser-assisted drug delivery and microneedling for enhanced drug delivery.
7) Choice Time
With the late 2014 approval of the IDEAL breast implant, women and their doctors will have more options than ever before in 2015, including the gummy bears. Expect a clear winner to emerge in terms of patient preference, but will it be the same implant that surgeons prefer?
 8) Sharing is Caring
Companies that provide search engine optimization, social media, public relations, or other marketing help to cosmetic surgeons will need to join forces in 2015. Strategic partnerships will be the only way for doctors and marketers to survive, let alone thrive, in the face of Google's mercurial changes. Much like practitioners learned during the cold core wars, it's not about name calling anymore; it's about collaboration and sharing the wealth.
 9) Allergan 2.0
All eyes will be on Actavis and Allergan in first quarter of 2015 and beyond. Many industry watchers are curious to see what the new union will mean for all involved.
10) PSP Rising
After an award-winning 2014, PSP will grow stronger as a brand in 2015. Expect exciting new features as well as a bigger presence at key industry events. We are in it to win it. (As the saying goes, "We cannot predict the future, but we can invent it.")