Kassir's international travel allows him to not only witness new aesthetic techniques, but it also shows him ways that people from other cultures approach plastic surgery.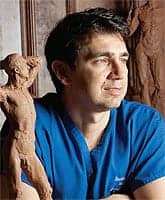 Ramtin Kassir, MD, FACS
New York City
Ramtin R. Kassir, MD, FACS, is owner and director of the Mona Lisa Cosmetic Surgery Center, Wayne, NJ, which offers a broad spectrum of facial rejuvenation procedures, including rhinoplasty, facelifts, eyelid lifts, and laser-based lifts.
Kassir is board-certified by both the American Board of Otolaryngology and the American Board of Facial Plastic and Reconstructive Surgery, where he serves as an examiner for physicians seeking certification. In addition, he is the chairman of the Department of Otolaryngology at St Joseph's Hospital in Wayne.
The International Connection
Though Kassir's credentials in the United States are impressive, his practice overseas is even more so.
Kassir views his international exposure as tremendously helpful in the business of aesthetic medicine. "We're familiar with a lot of things overseas that aren't used here yet, so that gives us a competitive edge. It's not just being ahead of the curve. It's being exposed to so many things that won't even make it [the States] until years from now just because of the FDA," he says. "We go to Dubai and Iran. You have Botox here for 15 years, and it's the only thing you can do for injectable wrinkle reducers. Then Dysport comes after 15 years. But when you go overseas there's seven or eight [injectables], so you have a lot more to choose from, a lot more variety, a lot more technique."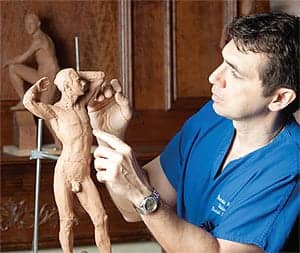 Most of Kassir's overseas clients are from Europe, Southeast Asia, and the Middle East, he adds.
Being known overseas also boosts his client visits in the US, he says. "A lot of the international clients end up coming to the New York office if they're in town," he adds. "The ones that do business here—or they're just coming to New York for a visit, or vacationing, or they just have the money to just come and see us—come once or twice a year. New York's just an easy place to get to."
Kassir's traveling allows him to not only witness new techniques, but it also shows him ways that people from other cultures approach plastic surgery. In addition to sincerely enjoying the knowledge he gains from this experience, it has set a passion in him to share with other physicians.
"We have a new rhinoplasty site," Kassir remarks. "It's called rhinoplastyexpertny.com. I have a section in there for rhinoplasty around the world. I'm putting pictures in there, people from almost every different country. We probably have people from 50 or 60 countries represented. We're constantly adding countries and pictures. The point of that is that when you go to Iran or Dubai or Turkey, and somebody wants their nose done, they want a different nose with different expectations than somebody in the East Coast of the United States or someone from Southeast Asia. You have to take all that into account. Cultural and philosophical attitudes weigh heavily in our minds, in terms of what a patient wants and what their expectations are."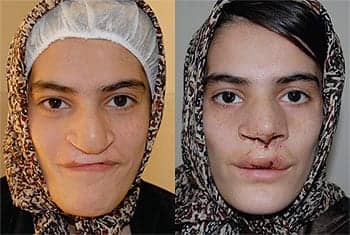 Iranian patient
Familial Traits
In so many ways and as with all of us, Kassir's adult life has been shaped by family. He was born in Iran and comes from a medical family.
"Dad's a doctor," he says, adding that there are several physicians in his family—an uncle and cousins, for example. "The only one who's not a medical doctor is mom," he notes. "And she's a PhD doctor. My brother's a cosmetic dermatologist." Kassir and his family moved to the United States when he was around 10 years old.
In addition, Kassir's business partner is someone from his childhood, and he shares his office with his dermatologist brother. What is it like to work as brothers?
"In general, he's more cosmetic dermatology. He's more nonsurgical. He emphasizes lasers and a conservative approach," Kassir says. "By working with each other, he's become a little more aggressive and I've become a little more conservative in some things. By learning the whole gamut of dermatology from him, it helps my acumen in terms of treating skin. I bet you I know more about skin as a facial plastic surgeon than any other plastic surgeon, because I had a brother who's a dermatologist for 15 years by my side. By the same token, he's probably learned a lot from me."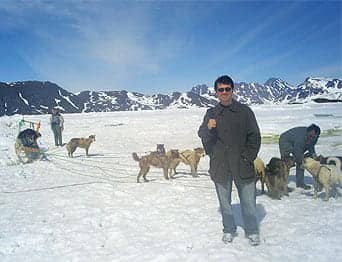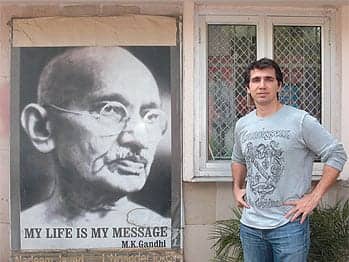 Media Matters
Just in case expanding globally wasn't broad-minded enough, Kassir has also expanded his borders through the world of mass media. For example, he has showcased his skills on several television shows, including The Real Housewives of New Jersey.
"Four or 5 years ago, a bunch of my patients ended up being on The Real Housewives of New Jersey," he says. "They were my patients in the first place, so they came and said, 'You want to be on the show?' Honestly, I didn't even know what Bravo was 3 years ago because I don't watch that much TV."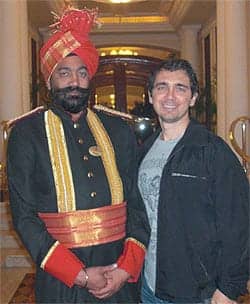 However, Kassir's interest in television work relates back to his notion of showing his plastic surgery practice with international flavor: He wants to put together a film crew overseas to document his aesthetic work in the Middle East.
"That's interesting to me because I know a lot of people do pro bono work, and in the Middle East most women have to cover up and be in a society that's male dominated," he explains. "Their entry into society is through marriage and through education. You get people with deformities that have to cover up. Well, they're not getting married and they're marginalized as it is. So, add a deformity to that and there's no future for them.
"We go over there and word travels fast. Every time I go there, people come from [to see me] all over and we operate on them. It's really easy and cheap, relatively, to pay for somebody's operation and their hospital fee, because it's hundreds of dollars instead of thousands of dollars. With one cleft palate that we did, [the patient] got married 9 months later."
Recently, Kassir was chosen as Surgeon of the World by the Healers of the World through Jesus Christ, a foundation that organizes medical missions in the Far East.
For him, the awards and travel all come with valuable benefits. "It's rewarding in more ways than one, not just surgically," he says. "What I'm seeing is that it all ties together. Reconstructive work helps cosmetic surgical work. Dermatology helps surgery, and surgery helps dermatology."
---
Sarah Russel is a contributing writer for PSP. She can be reached at [email protected]