McQuillan has educated thousands of medical professionals in the art and science of aesthetic and antiaging treatments for over a decade.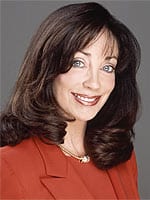 Sharon McQuillan, MD
Aventura, Fla
Most forward-thinking physicians believe the future of health care involves the integration of current, proven techniques and technologies with antiaging and preventive medicine—as well as very recent developments, such as the use of stem cells in aesthetic procedures. Heading the charge in this integration is Sharon McQuillan, MD, who incorporates all of the above-mentioned approaches, working diligently to formulate best practices and training programs at her medical education and training center in Florida.
McQuillan is a pioneer in the development of antiaging (and regenerative) medicine and has been instrumental in legitimizing this new branch of medicine in the eyes of US-based physicians.
"I was one of the first physicians involved in the antiaging cause," she says. "It is still a very new concept and quite controversial—the idea of keeping people well and promoting optimal health. It sounded absolutely unconceivable to me that even 15 years ago that was not consistent with the traditional medical model."
In 1986, McQuillan started Southwood Family Practice in Columbus, Ohio, focusing on preventive medicine. Later, as she explored the antiaging medicine model, she came to understand how patients wanted their body image to reflect how they felt, as opposed to strictly representing their biological age. "People have a strong need of their physical image to be consistent with how they feel," she says. "That is what led me into aesthetic medicine."
McQuillan points out that her combined interest in promoting optimal health in her patients and aesthetics came prior to the introduction of Botox and the various laser-based technologies that are common today. "I had to travel outside the US to get trained in aesthetic procedures in order to provide services for my antiaging population," she says.
As a result, McQuillan began creating educational paths and educational protocols to help physicians in the aesthetic field incorporate regenerative medicine principles in their practices. The need for standards has become increasingly important as plastic surgery has grown from an emphasis on facial aesthetics in years past to an emphasis on liposculpture, body contouring, and treating the whole body, she notes. This path matched up well with her explorations of antiaging and regenerative medicine, which likewise treats the whole body and not just the face or other parts.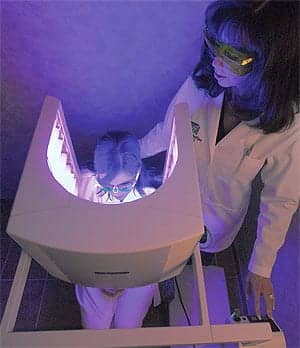 As she puts it, traditional medicine has "come a long way" in recognizing the value of preventive treatments and even regenerative and antiaging medicine as valid approaches to patient care.
"I see it slowly changing. Traditional medicine is now promoting natural hormones, it is promoting nutrition, it is promoting wellness exams," she says. "I feel that preventive care will become the traditional medicine in the future. It will all be integrated. It will consist of alternative and functional regenerative medicine, along with traditional intervention when there is a critical event. Things are changing for the better, but it takes time for a whole paradigm shift."
McQuillan owns and operates Ageless Institute of Aventura, Florida, which offers aesthetic, weight loss, and antiaging treatments. In addition to her roles as a teacher, she is a highly skilled, accomplished aesthetic and antiaging physician—patients and doctors travel from all over the world to receive her services.
She is certified in the therapeutic and cosmetic use of Botox; as well as the cosmetic use of facial fillers, sclerotherapy, Mesotherapy, chemical peels, the aesthetic use of lasers, tumescent syringe liposculpture, endovenous laser ablation, and ambulatory phlebectomy.
"The new area of interest in aesthetics has been to achieve optimal body composition and optimal body presentation," McQuillan says. In response, she has created a physician-training program that promotes best-practice standards in aesthetic body sculpture.
In order to support and disseminate these standards and practices, McQuillan founded The Ageless Aesthetic Institute (Aventura, Fla), which provides the only level 4 ACCME-accredited aesthetic training programs for physicians that standardizes and promotes these new approaches.
McQuillan teaches physicians the only office-based, validated protocol to isolate stem cells from fat for the treatment of orthopedic conditions, as well as for stem cell-based facelifts, breast augmentation, and gluteal augmentation.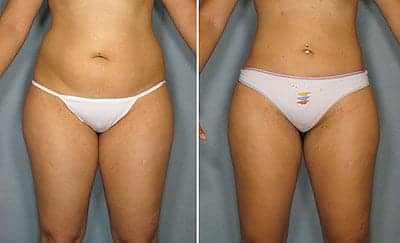 Breaking New Ground
This pioneering activity has taken McQuillan to the cutting edge of science and technology in developing integrated paths for medical professionals, including plastic and cosmetic surgeons. "It became clear during body sculpting that we were harvesting a lot of adipose tissue from patients on a daily basis," she says. "We became intrigued with the idea of stem cells within the adipose tissue. We started a research project about 2 years ago to isolate stem cells from fat, and to utilize those stem cells for what we have termed 'true regenerative medicine'—this utilizes the body's own healing mechanisms to promote optimal health."
In 2009, she formed the Ageless Regenerative Institute in conjunction with a team of experts in stem cell therapies from the medical, legal, biotechnical, and manufacturing arenas. This expert team has developed an approved method and protocol for the harvesting and isolation of adipose-derived stem cells for autologous reimplantation.
Currently, she says, "With the new ability of using stem cells to regenerate the body's mechanisms for healing, we are looking at projects at research universities within the United States and facilities elsewhere in the world [that would] establish proven protocols to treat all the degenerative disorders associated with aging."
The goal, according to McQuillan, "is to treat patients very individually and try to promote health and well-being. And that consists of functional antiaging medicines, aesthetic procedures, lifestyle management and, more recently, stem cell therapies."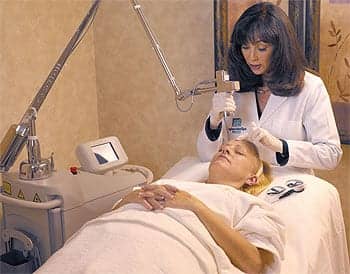 McQuillan has educated thousands of medical professionals in the art and science of aesthetic and antiaging treatment for over a decade. Her center regularly hosts international training symposiums for medical professionals in cosmetic enhancement, weight management, and stem cell theory.
A Diplomate of the American Academy of Anti-Aging Medicine, McQuillan also serves on the aesthetic advisory committee for this academy. She lectures throughout the world on aesthetic medicine for many organizations, including the American Academy of Anti-Aging Medicine, the American Academy of Aesthetic Medicine, the National Procedures Institute, and the American Society for Bariatric Physicians. In addition, she is a nationally certified trainer and lecturer for Sciton Inc, Allergan Inc, Medicis Pharmaceuticals Inc, and Bioform Medical Inc.
McQuillan is a member of the American Academy of Cosmetic Surgeons, the American Society for Lasers in Medicine and Surgery, the American College of Phlebology, the American Academy of Aesthetic Medicine, the American Society of Bariatric Physicians, and the American Academy of Anti-Aging Medicine.
In 2007, McQuillan instituted The Aesthetic Anti-Aging Fellowship in conjunction with The American Academy of Anti-Aging Medicine, in order to define and elevate the practice of aesthetic medicine, making physicians competent in all aspects of aesthetic medicine. The Fellowship is a six-part lecture and hands-on educational program in aesthetic procedures that offers certification via written and oral examination.
---
Jeffrey Frentzen is the editor of PSP. He can be reached at plasticsurgery@allied360.com.