Social media seems to be encouraging more patients to visit the facial plastic surgeon's office, according to a new survey by the American Academy of Facial Plastic and Reconstructive Surgery (AAFPRS).
There was a 31% increase in requests for surgery as a result of social media photo sharing. Of the procedures requested as a result of social media influence, rhinoplasty, Botox, and facelifts topped the list, the new survey showed.
While social media continues to play an increasingly large role in how consumers see themselves and what features they want to change, tweak, or accentuate, its influence as a resource for information on procedures and doctors is diminishing.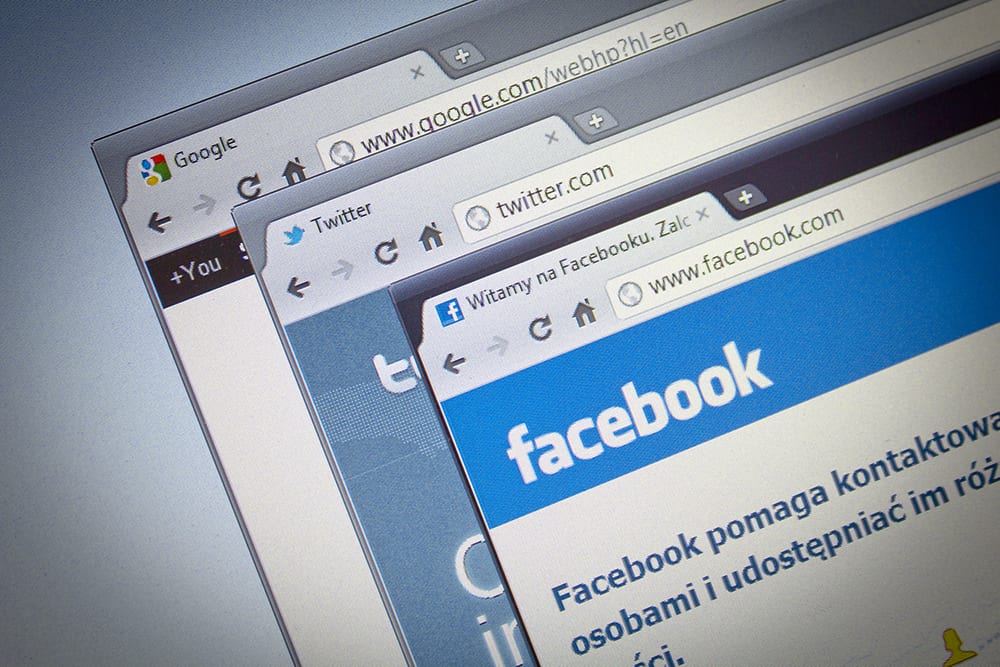 Last year, just 7% of prospective patients used social media to research doctors and procedures, down from 35% in 2011. Instead, 57% got their information about plastic surgery online, with 33% relying on referrals.
Overall, cosmetic procedures accounted for 73% of all procedures in 2012, up from 62% in 2011.
"Facial plastic surgery is a recognized subspecialty and is here to stay. We have gained the trust of our patients," says AAFPRS member and New York City-based facial plastic surgeon Minas Constantinides, MD. The results are also another indicator that the economy is headed in the right direction, he tells Plastic Surgery Practice.
Looking ahead to 2013, Constantinides sees even more gains in facial plastic surgery. "New fillers such as Belotero and new toxins, including Xeomin, will make a splash," he predicts.
Nonsurgical treatments made up two-thirds of all cosmetic procedures requested in 2012, but this was still down compared to last year. This is in contrast to the 2012 statistics from American Society of Plastic Surgeons, also reported recently, which showed an uptick in nonsurgical offerings as driving an overall increase in plastic surgery procedures.
According to the AAFPRS data, the most common cosmetic nonsurgical procedures remain Botox and hyaluronic acid fillers, with the top three areas of the face most treated by injectables being the forehead (42%), cheeks (35%), and the lips (18%). Among all surgical procedures, the largest increase was among requests for facelifts and blepharoplasty (eyelid surgery), while lip augmentation and calcium hydroxyapatite injections showed the greatest declines.
In addition, the number of men undergoing facial plastic surgery continued to rise in 2012.
Notably, the number of men having Botox was up 27% from 2011, with hyaluronic acid fillers and microdermabrasion also among the most popular maintenance treatments.
The AAFPRS study also shows that men are more likely to request plastic surgery as a result of their significant other also undergoing cosmetic surgery, with 20% of all male patients being influenced by a partner's decision.
Jeffrey Epstein, MD, a facial plastic surgeon with offices in Miami and New York City, says the new statistics reflect much of what he has seen in his practices.
Male plastic surgery has been trending upward for several years, he says. "Modified facelifts — such as mini-midfacelifts and limited necklifts — make these procedures more acceptable both due to less stigma of having a "facelift," and also the shorter healing time and shorter incisions," he says. "Once a male personally enters the world of aesthetic medicine — such as Botox or hair transplant — their eagerness/willingness to undergo more extensive procedures i is dramatically increased."
These serve as gateway procedures for men who don't read or talk about plastic surgery as much as women, he says.

The 2012 statistics are based on an Internet poll of AAFPRS members that was conducted December 7, 2012, to January 7, 2013.