Cutaneous laser surgery can be risky business, especially if the laser is operated by a non-physician, a new study suggests.
H. Ray Jalian, MD, of the Massachusetts General Hospital in Boston and colleagues identified 174 cases related to injury stemming from these procedure from 1985 to 2012. The incidence of litigation appeared to increase and peak in 2010.
Laser hair removal was the most litigated procedure, and nonphysician operators accounted for a substantial subset of the cases, with physician supervisors named as defendants even though they did not perform the procedure.
Of the 120 cases with public decisions, 61 (50.8%) resulted in decisions in favor of the plaintiff with an average indemnity payment of $380,719, the study showed. "Claims related to cutaneous laser surgery are increasing and result in indemnity payments that exceed the previously reported average across all medical specialties," the authors note in JAMA Dermatology.
PSP's legal analyst Michael J. Sacopulos JD, the CEO of Medical Risk Institute (MRI) and general counsel for Medical Justice Services, says the new study raises some interesting liability issues for practices performing cutaneous laser surgery.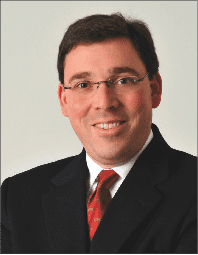 "It seems safe to say that nonphysician operators triggered a substantial number of these claims," he says.
"Under State and Federal law, a physician is liable for the acts of his or her agent," he says. "In this case, the agent would be the operator of the laser."
Five Easy Ways to Limit Liability
There are things that practices using cutaneous lasers do to limit their liability, he says. These include:
1) It is preferable if the physician operates the laser. If this is not possible, a nonphysician operator should be properly trained and that training should be heavily documented.
2) All patients undergoing cutaneous laser surgery should sign an informed consent document which details common dangers of the laser and procedure.
3) All equipment should be properly maintained, and the maintenance of the laser equipment should be heavily documented.
4) Neither patient nor practice should treat a laser hair removal as a risk-free service unworthy of much attention.
5) Practices offering cutaneous laser surgery should notify their malpractice carrier that they offer this service. They should obtain verification that their malpractice carrier will cover claims arising out of cutaneous laser surgery.