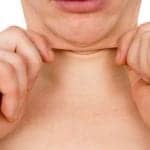 The US Food and Drug Administration's (FDA) Dermatologic and Ophthalmic Drugs Advisory Committee voted unanimously to approve Kythera's ATX-101 (deoxycholic acid) injection for the reduction of moderate-to-severe submental fat in adults.
The FDA is not obligated to follow the advice of its advisory panels, but it usually does. If approved, ATX-101 would be a first-in-class submental contouring injectable drug and it could be launched in the second half of 2015.
ATX-101 is a patented formulation of a pure, non-animal derived version of deoxycholic acid, a naturally occurring molecule in the body that aids in the breakdown of dietary fat. ATX-101 has been the subject of 19 clinical studies involving more than 2,600 patients covering a span of ages (19 to 65) and BMI (18 to 40). A New Drug Application (NDA) was submitted to the FDA in May 2014 and has a Prescription Drug User Fee Act action date of May 13, 2015. Additionally, KYTHERA has submitted regulatory filings in Canada, Switzerland, and Australia.
Stay tuned.