Living Proof Inc and Valeant Pharmaceuticals International Inc are joining forces to develop, distribute and commercialize products for aesthetic dermatology to be sold exclusively through Valeant's direct-to-physician channel.
The initial product development efforts will be based on Living Proof's Strateris™, a proprietary, cross-linking polymer film technology that reshapes the appearance of skin.
This technology has been in development for almost 10 years and tested on more than 600 women. The breathable, flexible, and imperceptible film can be worn all day to reshape the appearance of skin. It targets and treats under-eye bags and wrinkles caused by lax skin in one hour.
Valeant and Living Proof plan to launch the first product to leverage the Strateris platform technology at the March 2014 American Academy of Dermatology conference.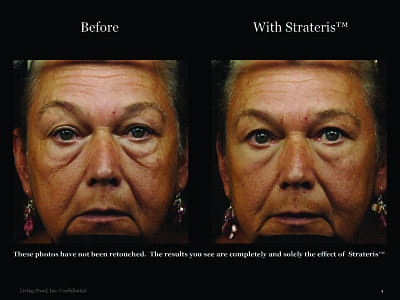 The transaction is worth over $75 million in upfront and milestone payments as well as a 60/40 profit split.