The American Society of Plastic Surgeons (ASPS), the world's largest organization of board-certified plastic surgeons, has named Gregory Greco, DO, FACS, its new president. Greco took office October 30, in Boston during Plastic Surgery: The Meeting, the society's annual scientific meeting. Greco will serve as president of the society for one year.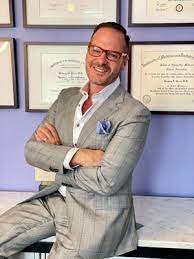 "It is an honor to lead ASPS during this era of technology and innovation," says Greco. "Looking ahead to the next chapter for both plastic surgery and ASPS, our foundational commitment to improving patient outcomes by member surgeons around the globe remains as vital as ever before."
A dual board-certified plastic surgeon, Greco has been in private practice since 2002, with offices in New Jersey and New York City. He is the general surgery residency program director and chairman of the division of plastic surgery at Monmouth Medical Center in Long Branch, N.J.—where he also serves on the board of trustees—and the associate program director for The Rutgers Robert Wood Johnson General Surgery Residency. Prior to being elected president of ASPS, Greco held many leadership roles, including serving as president of the New Jersey Society of Plastic Surgeons.
Greco earned his medical degree from the University of Medicine and Dentistry of New Jersey and completed his general surgery training at Monmouth Medical Center in Long Branch, N.J. He completed a plastic surgery residency at the University of Illinois at Chicago. Greco is also a fellow of the American College of Surgeons.