By David Evans, PhD, MBA
In 2012, Google, Bing, and other search engines rolled out more take-no-prisoner-style algorithm changes in one year than in the previous 10 combined. At the same time, the economy continued on its sluggish path to recovery.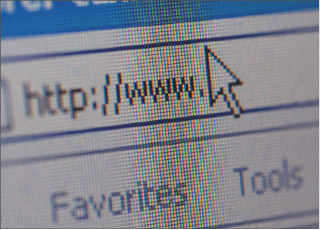 It was against this backdrop that many of the same questions came up over and over again in my talks. Here are the answers to some of your most frequently asked questions from the past year:
Q: I have practiced in my market for more than 15 years, and now a new surgeon outranks me on Google. What gives?
A: Google and the other search engines rank Web sites, not surgeons. You can be a great surgeon, but if you have a Web site that fails to abide by Google's ever-changing guidelines, you won't get top rankings. Unfortunately, the opposite is also true. An average surgeon can achieve great rankings if he or she has an effective, "search-engine-friendly" Web site. This may be what happened to you. Consider taking a long hard look at your Web site and SEO strategies. Times are changing, and you need to keep up or you will risk being swept out with the tide … all the way to pages 2, 3, and beyond on Google.
Q: I have used the same SEO company for 3 or 4 years, and I thought they were doing a good job, but I am not sure anymore. What is the best way to evaluate an SEO company?
A: Through rankings and traffic. First, look at your rankings. Search a number of key words that are important to your practice. If your Web site does not show up on the first page of Google, that's one red flag right there. Next, review the demographic information from your analytics program to determine if your site is receiving a growing number of visitors from the market where your SEO efforts are targeted. If not, that's another red flag. Taken together, this means it may be time to start playing the field.
Q: What steps do I take to make sure I don't lose my rankings when I update my Web site?
A: The way the navigation is structured on each page is important for rankings, as is the URL (Web site address). Both should remain consistent in the redesign. Try to avoid the use of Flash or other programming languages for the navigation, because they can make it difficult for Google to "crawl" through and evaluate your site. A good SEO company is not necessarily a good Web site firm, and vice versa. Make sure you review Web site design and SEO acumen when choosing a provider.
Q: The words "Panda" and "Penguin" keep popping up. What do they mean?
A: In February 2011, Google made a change to its algorithm that affected the rankings of entire Web sites (as opposed to individual pages). This was a first. "Panda" refers to the penalties Google placed on Web sites it deemed to be "low quality." These penalties were intended to punish Web sites with excessive amounts of duplicate or highly similar content. "Penguin" refers to penalties Google has placed on Web sites that are "overoptimized," meaning they are laden with key words. Many, many Web sites got dinged by the Panda and Penguin updates.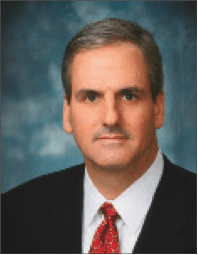 David Evans, PhD, MBA
, is the CEO of Ceatus Media Group, based in San Diego. A recognized authority on Internet medical marketing strategies, Evans has spoken at meetings of the American Society for Aesthetic Plastic Surgery, European Society of Cataract and Refractive Surgery, and the American Society of Plastic Surgeons, among others. He can be reached via PSPeditor@allied360.com.
Q: How important is my Web site's content?
A: Your Web site content is extremely important—just as important as the design. If the content is the same or very similar to content on other sites, it will damage your rankings. It will also make consumers less likely to convert to consultations once they visit your site—if your content is just like everybody else's, you won't stand out in the crowd. To check if your content is unique, take a few snippets of content (15 words or so) and paste it into the Google search box. If a lot of other sites match your content, you have a problem. Also, if you purchase content from a company, make sure that you own the content and can take it with you if you discontinue its service.
Onward and Upward
2013 is sure to be another nail-biting year. I predict we will start to see Google+ play a more important role, eating into Facebook's dominance; and more of an emphasis on app SEO, local search, and mobile search as the always-changing Google continues its march of the penguins (and pandas).