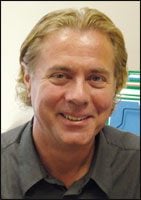 Jeffrey Frentzen
More than practically any other physician groups, plastic surgeons and cosmetic dermatologists are inveterate bloggers.
According to Wikipedia, a blog (or "Web log") is a Web site containing regular entries of commentary, descriptions of events, or other material such as graphics or video.
For example, The Aesthetic Blog (www.psp-interactive.com/blog), which is published by PSP, features news, views, and new product information. It is updated nearly every day.
Blogs can be used to share information and techniques on procedures, create and nurture online communities of physicians who would not otherwise be in contact with one another, and reveal the human aspects of surgery and medicine in general.
In putting together material for The Aesthetic Blog, I have come to rely on some very smart, tech-savvy physicians who use the "blogosphere" intelligently to comment on the latest research, breaking news, and products.
I visit some blogs every day. An aesthetic surgery-related blog that gets eyeballed once per day is best-of-breed, in my book.
The following blogs are hands-down worthy of "one-a-day" status:
The Wall Street Journal's Health Blog (blogs.wsj.com/health) is the preeminent news-related medical blog.
Journal editors Jacob Goldstein and Scott Hensley do an excellent job of tracking all aspects of the medical profession, with recurring insights into aesthetic medicine issues.
At another end of the spectrum, Suture for a Living (rlbatesmd.blogspot.com) is a very personal kind of blog, written by Ramona Bates, MD, a plastic surgeon in Arkansas. Bates provides well-written accounts of surgeries, her take on the profession in general, and an almost parochial view of the aesthetic arts.
Plasmetic.com describes itself as "obsessively covering the latest procedures in plastic surgery and cosmetic surgery," with a focus on the costs—medical, economical, and otherwise—of such surgery.
The personalized nature of blogging makes for some opinionated and somewhat irreverent sites, such as Plasticized.com, which divides its coverage of aesthetic surgery between hard news and celebrity-oriented "awful surgery" gossip.
In the same vein, blogs by individual physicians can be problematic. A large majority of physicians' blogs are nothing more than "puff pieces" that promote a particular practice.
Exceptions to this rule include Cosmetic Celebrity Surgery (celebritycosmeticsurgery.blogspot.com), which despite its moniker is a serious look at all things cosmetic.
Another good physician's blog, Plastic Surgery 101 (www.plasticsurgery101.blogspot.com), seems to always disseminate the relevant issues of the day.
A large number of plastic surgeon blogs mix commentary with blatant self-promotion—for example, the Plastic Surgery Institute of Los Angeles blog (psicalifornia.blogspot.com).
The extremely busy online discussion forums at MedicalSpaMD (www.medicalspamd.com) and Make Me Heal (www.makemeheal.com) are where plastic surgeons congregate "virtually," to answer questions from the public about aesthetic procedures.
RealSelf.com offers similar forums, in which patients comment on procedures and physicians sound off in turn. This site, however, is not afraid to engage in a bit of controversy—its very open posting policy allows for physician critiques and reviews of companies and their products.
For dermatologists, the list of blogs is long but I have a few one-a-days that I enjoy reading:
The Beauty Brains (thebeautybrains.com) focuses on the science behind skin care and aesthetics; Medical News Today (www.medicalnewstoday.com/sections/cosmetic_medicine) and Cosmetic Designs ([removed]www.cosmeticsdesign.com[/removed]) aggressively aggregate industry-related headlines.
In case you want to "branch out" and read some best-of-breed general-interest medblogs, check out eDrugSearch.com's Healthcare100.com site, which ranks the most popular medical blogs.
My favorites? Bad Science (www.badscience.net) and Medgadget (www.medgadget.com), two wonderful blogs that mix science with the occasionally wicked senses of humor.
Jeffrey Frentzen
plasticsurgery@allied360.com