The spa industry has survived 7 turbulent years and is now experiencing a boom, according to the Global Spa & Wellness Summit Study. As of 2013, wellness is a $3.4 trillion mega industry worldwide, three times larger than pharmaceuticals. The sectors that are seeing the greatest growth include nutrition and weight loss ($276.5B), preventative and personalized health ($243B), complementary and alternative medicine ($113B), and beauty and anti-aging ($679B).
The study, which was conducted by SRI International, also noted an uptick in the spa services industry, which has been increasing steadily at the rate of 58% growth from $60B in 2007 to $94B in 2013, with a 47% increase in spa locations from 71,762 to 105,591. Europe was the highest region for spa revenues ($29.8B), but Asia ($18.8B) and also North America ($18.3B) held their own. Wellness tourism is also on the rise, now accounting for $494B in revenues. This robust category includes people visiting a destination spa for a fitness or detox program, plus business travelers who choose a hotel based on its wellness offerings.
Why does this matter? For starters, it confirms that there is a robust economy for health and wellness treatments and services, which also serves as an opportunity for cosmetic practices. Secondly, it offers data to document what consumers are actually interested in and willing to spend their money on.
Think of your practice globally, but market it locally. Most of your patients probably live or work within a 50-mile radius, but the Internet has allowed practices to expand their reach. Therefore, if you offer something that is unique that patients cannot get as readily or as well in other geographic areas, your practice can be positioned as a destination, too.
For example, many dermatologists and medspas have successfully reached out to local hotels to form an alliance. With this type of arrangement, out-of-town guests who need a cyst injected, or want microdermabrasion and therapeutic massage, don't have to look that far.
LESSONS LEARNED FROM SPAS
Consider what the word "spa" conjures up. A sense of calm, relaxation, and ?pampering should come to mind. Leading spas are on a mission to deliver a penultimate five-star experience to their clients at all times.
There's a lesson to be learned here. High-end spas do it right. The relaxation aspect of spas is what draws people in. It is a chance to unwind and block out the sensory overload of our 24/7 modern lifestyle. This resonates with busy moms, overscheduled execs, frequent flyers, as well as stressed-out students.
I am not suggesting that you go out and cash in your IRA or take out a seven-figure credit line to build a freestanding spa across town in the hopes that it will be a conduit for surgical referrals. On the contrary, my recommendation would be to not do any of the above. In the 1990s, we saw many plastic surgeons venture into the medspa business and medspa chains emerging across the country. Regrettably, there were some casualties. In a post-2008 world, this is just not economically feasible for most physicians anymore.
The most successful spas are those built on solid concepts that serve as the foundation for building a brand. The concept should be innovative and marketable, and it must also be operationally efficient. Profitable spa brands create concepts that are the combined result of due diligence, solid focus on day-to-day operations, and clear understanding of the best ways to reach the clients they are targeting. Think Canyon Ranch.
In a cosmetic practice, short of having a separate facility or a dedicated wing in the office, a medspa focus may consist of a few treatment rooms and well-trained aestheticians who can create the right environment and deliver what your clients want and need. Consider adding skin and spa services and wellness programs that are synergistic with the vision, values, and culture of your practice. Ensure that your existing facility supports the patient experience you are striving for, while providing the essentials needed to run an efficient operation. Poor planning and design, inadequate patient privacy and flow, and lack of storage can all negatively impact your bottom line. Your facility's image and decor should visually communicate your concept and offer a sensory experience to the client.
Your medspa menu concept should also drive the selection of products and corresponding treatments—for example, ayurveda, reflexology, nutritional counseling, therapeutic massage, and body wraps. Develop signature features that will serve as the foundation of the overall concept and assist in the branding and recognition of your medspa and aesthetic practice. Signature features may include customized programs, add-ons, and branded services combined with take-home products. Look for skin care ranges that also offer back bar or larger-sized specialty products so that you can offer branded treatments such as peels and facials.
Bespoke solutions rate high with patients who are willing to pay a premium for the exclusivity of having a treatment program created just for them. Consider incorporating a skin care range that offers customized formulations that therapists can create right there, by adding antioxidants, peptides, retinol, or other key ingredients to suit each patient's skin's individual needs. Develop your own signature booster treatments that patients cannot get anywhere else, such an ampules and serums incorporated into facial treatments with home care products built into a global fee. A good example of a customized procedure that speaks to this trend is the SilkPeel® Dermalinfusion System, with which the specialist can develop the best protocol for each patient.
[sidebar float="right" width="250″]
THE SPA LIFE –
8 Ways to Add ?Some Wellness to Your Practice Image
1 Let the natural light in, and brighten up the facility with soft, modern lighting and sheer window coverings.
2 Add a self-service beverage and snack cart with a single-cup coffee and tea system, water, dried fruit and nuts, crackers, etc.
3 Post a Wi-Fi sign with password, and charging stations prominently displayed in patient areas.
4 Switch out paper gowns for cozy spa-style cloth robes and slippers for patients to change into.
5 Keep fresh flowers at the front desk to maintain a luxe atmosphere.
6 Implement a VIP (Very Important Patient) Program offering unique benefits for your loyal patients who refer their friends and family.
7 Include popular wellness topics in your blog posts and social media content to educate your patients on the trends.
8 Neutralize the waiting room by moving framed diplomas and old media clips out in favor of original artwork or beautiful photographs that create a calming mood[/sidebar]
INTERSECTION OF TECHNOLOGY AND WELL-BEING
The powerful combination of health and technology is changing the way consumers approach their overall well-being. Think about the new Apple iPhone 6 and 6 Plus Health app, and how many people are gobbling up these devices just to get that app. From digital devices that track our every move to online booking engines, digital connectivity is improving the consumer's access to wellness and spa services. It is something that they not only expect but also demand.
Patients want to have an efficient experience in your practice, as they have with other service businesses they frequent. For example, accepting credit and debit cards for payments is standard today in most practices, but an added step is to use an app so patients can make payments and receive their receipts electronically. Offer online bookings, cancellations, and service and product purchasing through your thumb-friendly website and Facebook page. Implement a program to confirm appointments for patient reminders by email or text. Utilize an intake form on an iPad for patients to use while they wait so that their information is automatically entered into your system seamlessly.
These technology hot points are time-savers for all involved. Reaching patients on their mobile devices is where they are likely to be most accessible and responsive. Technology can take some of the time-consuming payment and scheduling details out of the experience so patients can sit back and relax in your practice.
Being mindful of the total patient experience is paramount in a climate where favorable online reviews, ratings, and personal recommendations are powerful influencers for getting patients in the ?door. The patient experience begins ?with their first contact with your clinic, which may be online, by phone, or walking or driving past your street. Every little detail counts.
Running an efficient practice, let alone a medspa within it, and getting it right is not a simple task. It is not just a matter of building the most beautiful facility with all the bells and whistles. It is also not just about providing effective treatments at a fair price, either. It has a lot ?to do with getting the right people on board who share your vision and buy into the service culture that spas understand ?so well. Ultimately, how your team interacts with one another as well as with your patients can ensure that the experience ?in your practice is personal, pampering, and memorable, much like a high-end, luxurious spa.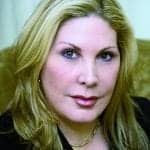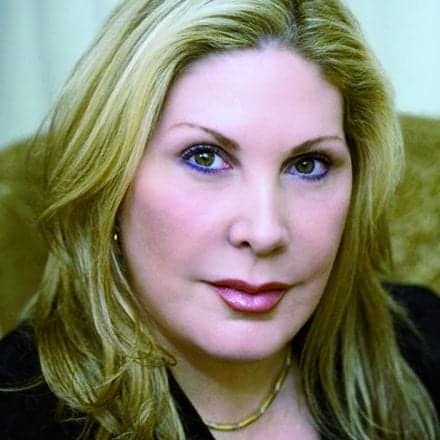 Wendy Lewis is president of Wendy Lewis & Co Ltd, Global Aesthetics Consultancy, ?www.wendylewisco.com, founder/editor in chief of beautyinthebag.com, and a contributing editor to Plastic Surgery Practice. She can be reached at wl@wlbeauty.com.