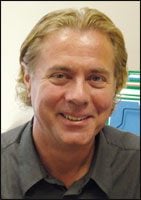 Jeffrey Frentzen
Without a doubt, 2009 was a year of struggle and change for the aesthetic medicine field. In spite of steady improvements made in technology and technique, plastic surgeons have had to deal with a shrinking economy that apparently has not yet bottomed out.
Despite a shrinking caseload, competition remains brisk—you might even say it's intense, as practitioners from disparate corners of the field enter the aesthetic medicine marketplace. The coming year may prove to be more challenging for plastic surgeons than the past 2 years.
A "doom and gloom" scenario awaits any practitioner who is willing to buy into a mentality of failure. It is easy to fly off into negative attitudes and feelings about the future of plastic surgery.
In 2010, in order to stay alive in the aesthetic medicine field, plastic surgeons must continue to adjust to changes and recognize the things one can control and what one cannot control.
Science. The really good news amid the doom-and-gloom scenarios is that plastic surgery procedures and aesthetic medicine in general is filled with news of seemingly nonstop scientific breakthroughs.
Everywhere you turn, physicians and technology companies are creating amazing improvements to all aspects of the field, from implants to fillers to skin care products.
Are stem cells a "silver bullet"? Although experimentation with stem cells has been ongoing for years, we are on the verge of seeing new products and technologies that include their use in truly noninvasive cosmetic surgery procedures.
These technologies have the potential to redefine the term "noninvasive procedure." One of the field's greatest bugaboos has been for physicians to achieve great results from procedures that are minimally invasive using technologies that simply have not been up to par.
Over the past year, many manufacturers have backpedaled on declaring the effetiveness of noninvasive facelifts and body contouring procedures. Can these new technologies ever be as effective as traditional lipo techniques in treating the whole body? Probably not, and thankfully some in the media and many of the purveyors of such technologies have taken the time to inform physicians and patients about what they can expect from noninvasive versus traditional, invasive procedures.
Enter the stem cell. Early applications of the use of stem cells in plastic surgery procedures have been impressive and point to an inevitable revolution in how we perform treatments.
Insurance (aka health care) reform. Among the many practitioners with whom I have discussed this contentious issue, most have expressed how little the anticipated government reform of the insurance industry will affect them.
However, you can expect the reforms to touch every one of your patients. And for physicians who rely on insurance companies to handle payment of reconstructive and other covered procedures, I advise you to become an expert on these reforms and make an effort to insert yourself into the debate. For example, make your views known to your Congressional representatives.
Antiaging is "in." Like it or not, your patients are getting bombarded with information about remedies for aging skin and tissue. You need to get to the bottom of what products work and which ones are snake oil. Topical creams, pills, and even supposed stem cell-related products are everywhere. Problem is, at this early stage the science behind many of these products are no more than repackaged older products or brand new but totally unproved formulations that may not be safe to use.
The media can be your best friend and your worst enemy. The media as a whole continues to focus predominantly on the negative aspects of plastic surgery. Although there are some things you can do at the level of your own practice to make good use of the local and even the national media and also protect yourself from its unconscious excesses, expect the levels of media intolerance toward the field to grow in 2010.
With increased competition, you must harness the power of online media to grow your business next year.
The intelligent use of social networking sites, custom YouTube videos that either describe or show your procedures, audio podcasts, Webinars, and e-mail blasts to build your practice can help new physicians get established and increase the name recognition for the rest of you.