By Scott Feldman
Keeping a consistent Name, Address, Phone (NAP) is the first step toward a results-generating local search engine optimization strategy, but it isn't the last.
Once you have nailed your NAP, it's time to tackle your Google+ listing. Think of this listing as a mini-version of your website, and make it as rich as possible.
Google can display listing information in search results, so make sure yours includes hours of operation, areas served, forms of payment accepted, and brands carried, including skin care lines, lasers, injectables, and/or breast implants. It's also a good idea to light up your listing with images, video, and other elements. This may include photos of the office and staff along with video clips of interviews, office tours, and procedures. Google+ gives you credit for filling out your profile. The more content your listing has, the more credibility Google will bestow upon it.
THE PEOPLE IN YOUR NEIGHBORHOOD
Most top-ranking Google+ local pages are also popular on the Web. This means they get lots of "shout-outs." A shout-out is a mention or citation that confirms your business exists in a certain location.
This is what local search is all about. Link backs are good, but they are not gold. In the local search arena, shout-outs should come from your neighbors. (After all, the keyword here is local.) Get listed with your local Better Business Bureau or Chamber of Commerce. Local magazines and newspapers should list your NAP, too. If you work with a local charity or sponsor a Little League team, make sure you are mentioned on their sites as well.
You'll also want to be listed on social sites like Facebook and Twitter; image and video galleries like Flickr and YouTube; and review sites like Yelp, Vitals, and RateMDs. If they list your NAP, social media citations carry the same weight as shout-outs on other channels. Reviews on third-party sites do more than inspire trust. They add weight to your Google+ Local Page and help your listing climb in the local search box ladder.
CHUTES AND LADDERS
Although it seems like it, Google is not the only game in town when it comes to raising your local search profile. Another way to supercharge your local rankings is to claim your listings on Yahoo! and Bing.
Each site will walk you through the NAP listing process. Some of the same rules apply on these sites as they do on Google+. For starters, maintain a consistent NAP. Don't deviate from it as even the most minute change can confuse a search engine, and your rankings will suffer the consequences.
Before creating a new listing, make sure one doesn't already exist. Duplicate listings will also muddy the waters. Make sure you have one listing for every physical location. Also, it's important to use a local phone number and avoid call-tracking or toll-free numbers. The goal of the listing is to always keep things as local as possible.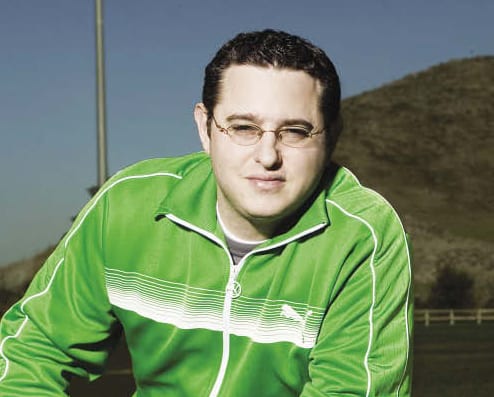 Scott Feldman is the director of online marketing at Etna Interactive in San Luis Obispo, Calif. He can be reached via PSPeditor@allied360.com.