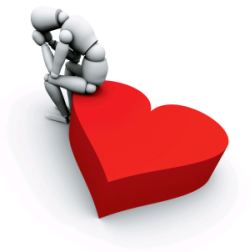 There may be 50 ways to leave your lover, but it isn't always that easy to break ties with your Internet marketing company. All sorts of nuances and financial disincentives, such as long-term contracts, can make it hard to say goodbye.
Are you ready for a change? If you're satisfied with your current provider, Google rankings, and traffic flow, great. If, however, you're not sure you're getting the return on investment that you were promised, it may be time to do a little due diligence.
You likely hired a search engine optimization (SEO) company to bring more patients to your practice. The best way to see if the plan is working is to evaluate your key word rankings and Web site traffic.
HERE'S A SIMPLE WAY TO CHECK
Do a few Google searches for the terms on your initial wish list. How does your practice stack up? (Don't expect to rank for search terms that were not part of your package.)
As far as traffic goes, Web site analytics can tell you if there has been a surge, moderate uptick, or even a decline. It's important to distinguish between traffic created by SEO and that which comes from word-of-mouth. Your analytics program can subtract out the visitors who searched for your name or practice name instead of keywords.
Be patient. It takes time for SEO strategies to take hold. Expect to see some minor traction immediately, but great strides can take up to 6 months. Of course, the results will depend on how well your site ranked to start with. It's easier to move from page two to page one than from page six to page one.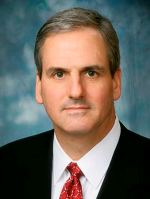 David Evans
SCRATCHING THE 7-YEAR ITCH
Don't wait for that 7-year itch. If there has been no ranking or traffic movement in 18 months, it may be time to put out some feelers.
Like a scorned lover, some SEO vendors may try to damage your rankings and traffic if you try to break things off prematurely.
Some disreputable companies may attempt to:
Remove images, videos, or other files from your site;
Rewrite text or metadata;
Alter the URL address of each page to disrupt your Google rankings;
Change the login for your Web site, e-mail, or domain name server; or
Deactivate the e-mail address on the Web site contact forms.
You don't have a prenup to fall back on, but that doesn't mean you're defenseless. Here's how to protect your investment:
Maintain the login information for your Web site(s), domain name, e-mail accounts, Facebook, and blogs.
Keep copies of all images or videos on your computer.
Hold on to the files for all before-and-after photos on your site.
Always make a full copy of the site before officially calling it quits.
Send test messages periodically through the e-mail contact form on your site.
A DRAMA-FREE BREAKUP STRATEGY
Sure, it seems like actress Katie Holmes was a bit sneaky when she blindsided husband Tom Cruise by filing for divorce, but sometimes you need to hold your cards close to your chest. Start playing the field about 3 to 4 months before the official breakup. Your new company will need to do lots of prep work before taking over your Web site, particularly if it is large and/or uses a content management system. You may not be crazy about the idea of paying two companies at the same time, even for a few months, but this is often necessary to ensure a smooth, drama-free transition. It's always better to play it safe when the stakes are this high.
---
David Evans, PhD, MBA, is the CEO of Ceatus Media Group, based in San Diego. A recognized authority on Internet medical marketing strategies, Evans has spoken at meetings of the American Society for Aesthetic Plastic Surgery, European Society of Cataract and Refractive Surgeons, and the American Society of Plastic Surgeons, among others. He can be reached via plasticsurgery@allied360.com.