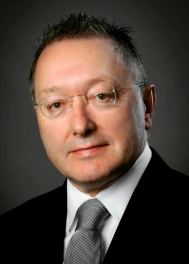 At the recent New York Aesthetic Plastic Surgery and Anti-Aging Meeting: The Next Generation, chairman Z. Paul Lorenc, MD (pronounced "Lawrence") floated from exhibitor to exhibitor making sure to shake everyone's hand and personally thank them for their participation.
Held at the tony Conrad Hotel in New York City's Battery Park, this symposium, now in its fourth year, brings together experts from various disciplines to discuss the latest and greatest in cosmetic surgery.
Often with his gorgeous wife and office manager, Lorraine, and two children in tow, Lorenc diplomatically makes the rounds, attending and participating in many of the meeting's workshops and presentations.
He's a busy man with a bustling Park Avenue practice, but Lorenc still found the time to talk to Plastic Surgery Practice about what he does best, what he does most, and a fishy decision he recently made.
1 Procedure you perform most often?
Facelifts and facial rejuvenation through volumizing agents including fat, hyaluronic acid, poly-l-lactic acid, Calcium Hydroxylapatite, LAVIV, and platelet-rich plasma. I perform these procedures concurrently and or separately.
2 Procedure you perform least often?
Beltplasty.
3 Favorite procedure?
Facelift. It's a true art form to have the patient look better, younger, healthier yet NOT operated on.
4 Most challenging procedure?
Quaternary rhinoplasty. It is complex, full of surprises, and often necessitates further surgery.
5 Healthiest habit?
Quitting smoking 30 years ago. Also, I became a pesceterian 6 months ago. (A pesceterian eats fish, but not other meats.)
6 Least healthiest habit?
I only get 4 hours of sleep a night!
7 Professional mantra?
GID- Get It Done
8 Greatest professional accomplishment?
The ability to educate others in our space, including medical students, residents, fellows, and peers, and advance the science of aesthetic plastic surgery.
9 Charity of record?
East Side House Settlement. This is a superb organization that strives to create economic opportunities for individuals and communities within the South Bronx through education. It also has a very cool perk: a preview of the New York International Auto Show each spring!
10 Technology you could not live without?
My eight lasers and my Samsung Galaxy S III.
---
Denise Mann is the editor of Plastic Surgery Practice. She can be reached at plasticsurgery@allied360.com.