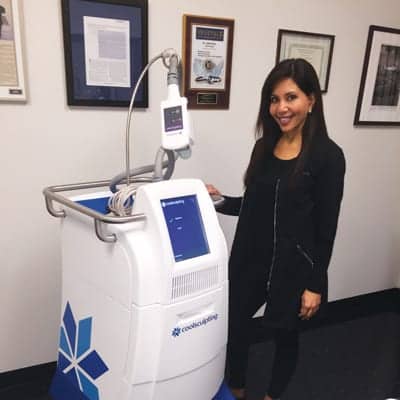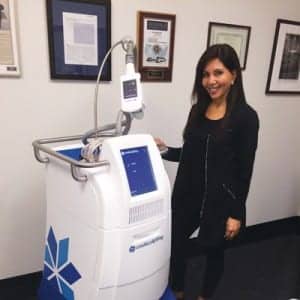 The Few Institute for Aesthetic Plastic Surgery in Chicago holds many distinctions—and one is as the first plastic surgery practice in the US to go completely paperless.
That's a pretty big deal, and practice manager Shay Moinuddin, MHA, BSN, RN, had a lot to do with it.
"All of our consents are electronic, and we scan all forms," she says.
The process is seamless now, but there were a few road bumps along the way.
"The biggest challenge of going paperless is that some of our older patients have a hard time navigating the Web and don't like to fill out forms online," she says.
In these cases, the staff will provide old-school pen and paper to patients and scan the information on the back end. "Once it's scanned, it's shredded. We really don't keep paper anymore," she says.
A Few Good Vendors
Part of the process of going paperless involved selecting the right e-vendors. There is no one-size-fits-all solution for every practice, as each of the vendors offer different products, with different bells, whistles, price points, and capabilities.
Moinuddin's advice is to take any and all products and technology for a test run—whether a cloud-based electronic medical record (EMR), a new laser, third-party financing plan, skin care line or Internet marketing firm. "You should be able to trial any product or service before you make the purchase," she says. Her practice was actually one of the beta-test sites for a now widely used EMR system.
"Customer support after your purchase is key," she adds. "I would ask for a commitment from a prospective vendor to offer your staff ongoing 24-hour customer support."
What's more, she adds, "really good reps in this industry will not hesitate to give you their cell phone numbers and be available to you at all times."
Moinuddin began working with plastic surgeon Julius Few, MD—the director of the Few Institute—7 years ago when the practice was first opened. She holds both a nursing degree, which allows her to perform injections, laser procedures, and other noninvasive treatments, as well as a master's in health administration, which gives her the know-how to run the practice and grow the business.
"When we opened, we thought it would be easier to start off fresh and paperless, as that was the way everything was headed," Few says. "Shay really put it all together and helped to educate other members of the staff on all of the new tools and technology."
Going paperless and embracing technology also involves making hard choices on where to spend and where to save. While technology is king at the Few Institute, the team doesn't rely all that much on search engine optimization or other web-based marketing. "We are all about word of mouth. We don't advertise or show up on the first page of Google," she says.
Few is a media darling—and is often quoted in top-tier consumer publications and seen on national and local TV shows—and this presence certainly helps drive patients to the practice. Few does have a crackerjack PR team to assist in these placements, and working ?with the publicists also falls under Moinuddin's cap.
A Well-Oiled Machine
Shay also spends a good deal of time making sure the practice runs like a ?well-oiled machine. The Few Institute is one of a small handful of plastic surgery practices in Chicago that has American Association for Accreditation of Ambulatory Surgery Facilities-accredited surgical suites, and she is charged with keeping up with inspections and other standards needed to maintain this accreditation.
"I feel very confident that she is positioned to oversee the practice because we have worked together for such a long time," Few says. She also brings some other skills and talents to the table, he adds. "She is great with people in general and is so focused and ambitious."
That all comes easy here, Moinuddin adds. "We have a great team, and Dr Few is a natural leader. I love my job."
Denise Mann is the editor of Plastic Surgery Practice. She can be reached at [email protected].
[sidebar float="left" width="450″]?Is your practice manager a gem?
Let us know. He or she could be featured in this all-new monthly column. Drop Denise Mann, editor of Plastic Surgery Practice, ?a line at [email protected][/sidebar]