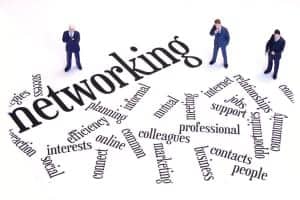 Do you have a Web site that was built by some random designer recommended by a colleague or a patient? You saw the designer's work and thought it looked pretty good. You signed up. It probably took twice as long to finish than you expected, and it wasn't exactly what you had first envisioned—but it would do, for now. At first, you probably thought, "Everyone tells me that I should have a Web site, so I have to get one." It was better to have something than nothing, and the site could always be upgraded later, right?
Fast forward a few years. You have the same outdated site you started with, and it is not doing the marketing work to get new customers and help you make money.
If your Web site always looks the same to visitors, it leaves the impression that you have nothing new to offer and there's no reason for them to come back. Your site may suffer from generic content, outdated features, prosaic design, and overly complex navigation. You also risk losing some of your existing patients who are surfing for new information and finding your competitors' sites.
Consider getting your site reviewed by an expert. This person would, for instance, review the site's error logs to check for broken images or links and uncover any features on your site that do not function properly. A site redesign could address these issues and breathe new life into a dull, uninspired, and dated brand image.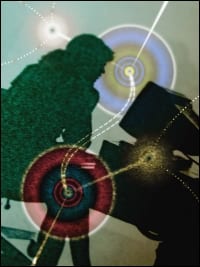 Think of your Web site as your virtual practice brochure. If you put it out there aimlessly floating in cyberspace among billions of other sites, the chances of it getting noticed by your target audience are slim. You want prospective patients to find you on the Internet.
Search engine optimization (SEO) can be applied to your Web site's pages in order to place your site at or near the top of search engine results. The higher your site ranks in Google, Yahoo!, Bing, and other search engine results, the greater the chance that visitors will find it.
The major search engines use automated software programs called Web crawlers (or "robots") to index sites to gather search result pages. They follow links to your Web site, read and store the content of Web pages, and record them in their databases.
An experienced Webmaster can utilize organic SEO methods to provide Google and other major search engines the information they need to get your site the best possible placement.
Meta tags are another important component of SEO. By using descriptive meta tags on each page of your site, search engine robots will know whether or not to index it. Meta tags are bits of text that flag content of your site or pages to make the robot's job easier.
SEO is only one part of what goes into Internet-based marketing. An integrated social media campaign that links Facebook, Twitter, YouTube, your blog, and your Web site can also help reinforce your popularity online and build buzz to drive more unique visitors to your site.
PAID VERSUS ORGANIC
The main difference between organic and paid online marketing is that organic comes up naturally in a user's search whereas a paid search will show up on the top or right column of a search engine—sometimes looking very much like an advertisement.
A paid search program can be scalable to your budget, and you can adjust your budget depending on your success rate. This is a targeted form of marketing because you have the ability to geographically select your audience by using specific keywords.

On The Web!
See also "Examining Virtual Consulting" by Catherine Maley, MBA, in the December 2009 issue of PSP.
Many practices effectively use a combination of online strategies including paid search, display ads, and directories in order to improve their search engine rankings.
The goal of an efficient online marketing program is to generate valuable leads, which translate to potential patients who call or e-mail your practice.
Whenever possible, streamline your marketing efforts by using a single full-service group that has a track record of working with aesthetic physicians. If you have one person hosting your site, another company doing your SEO, and someone else writing the content, it will be much harder to implement a seamless program.
---
Wendy Lewis is president of Wendy Lewis & Co Ltd Global Aesthetics Consultancy, author of 10 books, and a regular contributor to PSP. She can be reached at . Follow her on twitter.com/cosmeticmed.