May 2014 | Plastic Surgery Practice
Guaranteed: 6 inexpensive ways to improve your conversion ratio today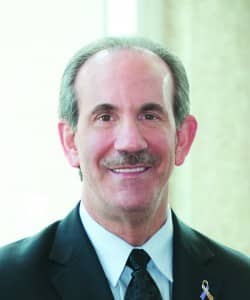 By Jay A. Shorr, BA, MBM-C, CAC I-IV
As the medical director of your practice, you work countless hours and see an inordinate amount of new consults. Yet, your closing ratio just doesn't add up.
This may well be due to the fact that prospective patients have never been blown away by your staff and their confidence in your talent. If your staff doesn't believe in you and your ability to outperform the competition, no one else will. No one.
This is as easy said as it is done if you follow these six simple, low-cost suggestions to wow your staff so they can wow your prospective patients.
1 SHOW THEM HOW GOOD YOU REALLY ARE
Gain your staff's confidence as a doctor, not just an employer, by offering complimentary procedures. Your staff will be more than happy to show off your work. Patients will often ask staff if they have had work done by their employer. Live models are better than any before-and-after images!
2 EDUCATE YOUR STAFF
Do not assume your staff knows where you went to medical school or what board certified you. Tell them, and make sure your credentials are also posted at the front desk.
3 ADD SOME MEAT TO THE GREET
The initial personal introduction should start with, "I'm so glad you chose Dr XYZ. You are going to love him/her. In fact, all of our patients are thrilled with his/her results." This provides another opening or opportunity for staff to show off their results.
4 SHOW AND TELL
There are several good review sites out there, so direct the patient to the site(s) you prefer. Once they post a review, your staff should make sure other patients see it. Yelp.com and RealSelf.com are two sites that, as long as you're gaining positive reviews, work well for showcasing other patients' satisfaction.
Have a tablet available in your office that's specifically designated to point new patients to reviews. In addition, offer a link to your specific review page on your website, and highlight positive reviews on your social media pages as well as your e-newsletter.
5 DRESS FOR SUCCESS
Outfit your staff with uniforms/scrubs with your name on them. Not only will your employees look more professional and engaged in the office, but they also can advertise at no additional cost when they are out for lunch or shopping. It's a win-win.
6 DEFUSE A HOSTILE ENVIRONMENT
When your employees are happy, they will brag from today until the end of time. Patients notice a well-trained and harmonious staff. When your staff is unhappy, however, it's also apparent. They will often complain to the patients in the exam rooms—the total opposite of credentialing you. Treat your staff well, and defuse any problem situations early on to keep the harmony.
Remember, success is the sum of small efforts repeated day in and day out. It takes such little effort and expense to help improve your conversion ratio.
Jay A. Shorr, BA, MBM-C, MAACS-AH, CAC I, II, III, is the founder and managing partner of The Best Medical Business Solutions, based in Fort Lauderdale and Orlando, Fla. He can be reached via [email protected].
Original citation for this article: Shorr, J. Does Your Staff Pump You Up? Plastic Surgery Practice. 2014; May 18.