By Richard M. Escoffery, Esq
Your focus is on providing your patients with the highest-quality care, and rightly so. Too often, however, plastic surgery practices leave themselves open to potential liability from another group: their employees. However, these six simple, cost-effective steps can help limit your potential liability from employment law claims.
1) Prepare an Employee Handbook
A properly drafted and disseminated employee handbook can help avoid litigation, increase consistent application of workplace policies and discipline, and improve employee morale. It is the most important piece of your employment liability risk management program. Unfortunately, many practices have no employee handbook at all, or simply copied an employee manual from another physician, which may be outdated or may not include the policies your practice needs based on its size, number of employees, location, and other factors. If an employment claim is filed and you lack the proper policies to defend against it, the cost in time, money, and stress can be significant. If you take just one step to protect yourself in this area, have an employment attorney prepare a tailored employee handbook to protect your practice.
 2) Conduct Training
Once you have put in place appropriate policies and procedures in writing, it's time to train your staff on them. If your supervisors are well-trained, your employees are less likely to file claims and are more likely to be both engaged and productive. Some of the most respected training companies such as Employment Learning Innovations (http://www.eliinc.com) offer low-cost interactive online training, which is an ideal solution for many practices.
 3) Get Insurance
The cost of defending against an employment law claim can be significant. For this reason, many medical practices are now managing this risk by purchasing employment practices liability insurance ("EPLI"). These policies are fairly inexpensive, and cover claims alleging discrimination, wrongful termination, harassment, and other employment-related issues, such as breach of contract. Note that the insurer normally reserves the right to choose your attorney, so if you already work with an employment lawyer, make sure the policy specifically names your attorney as approved counsel.
 4) Document Employee Performance
It takes time to conduct annual performance reviews for your employees and to document performance problems when they occur, which is why many practices don't do it. If you terminate an employee for poor performance and he files a claim, the case will be much easier to defend if the problems are well-documented. Accurate performance reviews can also help motivate employees to do their best. These reviews will help a practice retain strong performers by recognizing their hard work, identify training needs, determine compensation, and improve communications with employees.
5) Conduct an Employment Law Audit
Do you know which federal, state, and local employment laws and regulations apply to your practice? Are you complying with all of the applicable laws related to harassment and discrimination, medical leave, bonus policies, time keeping, breaks, work schedules, and attendance? Are you confident that you have classified your employees properly for purposes of overtime pay? If you're not sure which laws apply to your practice, how can you comply with them all? To determine which laws apply and what you should be doing to comply with them, have your employment attorney conduct an employment law audit of your practice. Many law firms will conduct such an audit for a flat fee.
 6) Call Your Attorney
Doctors don't like lawyers. As a result, when an employment law issue arises in a medical practice, the physician's first impulse may be to handle the situation himself—or to have his office manager do it—rather than calling an employment attorney. In reality, most employment law matters can be resolved simply and at a reasonable cost, particularly when an attorney is brought in promptly. Your 15-minute call may prevent 15 months of litigation.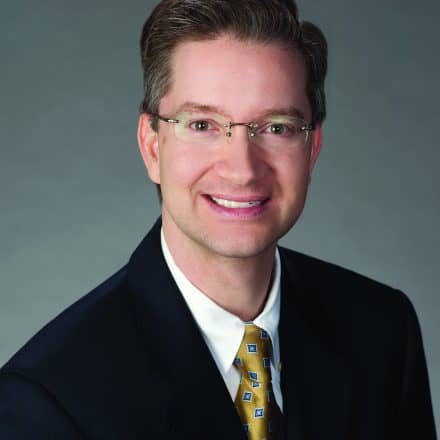 Richard M. Escoffery, Esq, is a partner with Atlanta law firm Elarbee Thompson, where he represents plastic surgery practices and other businesses in the areas of employment law, unfair competition, and reputation management. He can be reached at [email protected].