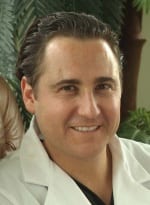 Gregory D. Albert, MD
Three-dimensional modeling systems for various anatomies have been around for years, thanks to the advances in imaging software and today's superfast computer processors.
In the aesthetic field, imaging products to show clients the outcome of breast surgery and breast implants are fairly common. Three-dimensional modeling for facial features, however, is more challenging because of the need for sharper detail, depths, and a greater number of variations to fit many patients' shapes and sizes.
Of the face modeling programs currently on the market, the one by Canfield Imaging Systems, Fairfield, NJ, is representative. Canfield's Face Sculptor™ surgical modeling software allows surgeons to generate high-resolution models to show the results of rhinoplasty, chin augmentation, and other procedures.
Boston-based Axis Three will later this year launch the XS-200, a new turnkey hardware and software system for rhinoplasty and other facial procedures. It already offers Portrait 3D, a breast-modeling software and hardware system for previewing breast implants—a proprietary technology and hardware platform that is being adapted for rhinoplasty and other facial procedures.
Gregory D. Albert, MD, a plastic surgeon in private practice in Boca Raton, Fla, had successfully used Axis Three's breast system. Nine months ago, he was invited to be a beta tester for the new facial aesthetics platform.
Beforehand, Albert took digital photographs of the front and profile of his rhinoplasty patients and, subsequently, consulted with them about the desired changes. Sometimes, he would use Adobe Photoshop to simulate the changes, but the manipulations were neither precisely detailed nor viewable in 3D.
With the XS-200, the patient sits in front of a digital camera "tree"—three cameras and flash lighting—that scans her face and analyzes her features. About a minute or 2 later, a 3D image of the patient is produced, ready for the consultation and real-time adjustments, according to Albert.
As with breast imaging software, the system allows different sizes and types of implants to be virtually placed in the face, chin, or around the nose, changing features and giving patients a fairly accurate estimate of postprocedure results.
"With the [XS-200], patients get more ideas with how their nose is proportional to their face, so it's easier to explain what you can do with their present anatomy," Albert says.
Overall, Albert is pleased with the new system, but he cautions that the software is still being updated based on his feedback and reports from other beta sites. Currently, the Axis Three engineers are working on improving the resolution and processing time.
"The software is fairly new for the face module, so there's been a learning curve in terms of capturing the appropriate image," Albert says. "There are some distortions of certain parts of the face, but there is brand-new software in the works to make that better."
Albert also remarks that the system is easy to use and that it took only a short session of instruction to learn how to scan a patient and effectively consult with patients.
Albert says that his patients have been pleased to see the 3D renderings and the fact that they can see the proposed alterations from any angle. Although he cannot say for certain that the system is giving him a better response rate, Albert says it helps with the closing process and in communicating realistic options to patients.
"The patients start to really understand that, for example, their chin is weak compared to their nose [or] their nose is really out of proportion to their cheeks," he says. "So, they really get a better understanding of what they're concerned with and want to improve."
Eventually, Axis Three reports the system will accurately simulate rhinoplasty, jaw procedures, chin/jowl liposuction, chin augmentation, cheek implants, brow lifts, blepharoplasty, and dermabrasion, as well as chemical peels, fillers, and results from Botox injections.
According to Axis Three, the new XS-200 face module should be commercially available for use with rhinoplasty, jaw procedures, and cheek procedures in mid-November of 2009.
The XS-200, specifically optimized to capture the face topology, will cost $30,000 and include an optimized computer, small footprint cameras, and upgrades, says Paul Moffett, Axis Three's director of engineering.
---
Tor Valenza is PSP's associate editor. He can be reached at [email protected].