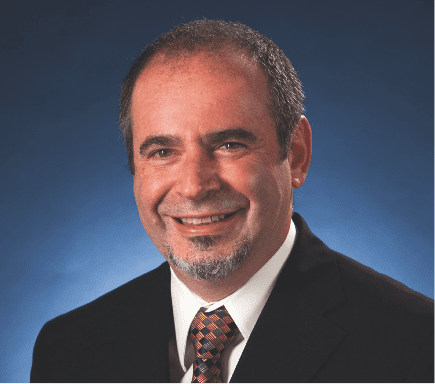 Mishail A Shapiro, DO, FOCOO-HNS
By Dorene Kaplan
Mishail A. Shapiro, DO, FOCOO-HNS, is committed to making facial plastic surgery accessible to many patients. Both of his offices in the Chicagoland area boast certified surgical facilities to make cosmetic surgery more affordable.
"I have cultivated a patient-oriented culture for years, which now permeates every aspect of our practice," Shapiro says. "My staff is dedicated to making patients feel comfortable and well cared for, so they can feel more confident to refer their friends and family to us for cosmetic procedures."
Board certified by the American Osteopathic Board of Ophthalmology and Otorhinolaryngology, Shapiro is a fellowship-trained facial plastic surgeon. He offers a full range of facial plastic surgery procedures, including partial and full facelifts, eyelid procedures, and neck lifts. His personal interest is in rhinoplasty, and in fact, his personal e-mail uses the moniker, "nosedoc."
"Facial plastic surgery is a subspecialty of ear, nose, and throat surgery. I chose otorhinolaryngology with the intent of becoming a facial plastic surgeon," he says.
His practice, called Medical Arts Unlimited, offers surgical procedures as well as liposuction of the body and neck and noninvasive cosmetic treatments, such as dermal fillers, neurotoxins, and energy-based technologies.
The Artistic Touch
A background in art and sculpture empowers Shapiro in the artistic aspect of surgery. "Systematic analysis of the facial structure, skin appearance, and feature balance combined with surgical expertise are the tools needed to turn back the effects of aging," he says.
And he has an artist's eye for surgical results; overly pulled skin and bulbous lips are not his style. "I strive for balance between the normal aging process and a surgical result. Ideal results are younger, 'natural'-looking patients without obvious signs of surgical overcorrection."
In 1999, Shapiro founded Medical Arts Unlimited, which currently has offices in Evanston and Libertyville, Ill. Set up as a cosmetic center, the offices and staff are friendly and inviting, dedicated to offering customized services. "The atmosphere is warm, nonthreatening, and every patient is treated with the respect and the care they deserve," Shapiro says.
In addition to surgery, the facilities offer noninvasive procedures including Botox and filler injections, laser treatments for facial rejuvenation, and treatment of sun spots and other hyperpigmentation. The staff includes a surgical coordinator as well as a nurse practitioner, who handles preop and postop treatments and injections.
Providing full-service cosmetic options to his patients is important to Shapiro, and the Advance Skin Center medical spa associated with his practice has two aestheticians on staff who specialize in high-end skin care treatments and permanent makeup. The spa's menu includes facials and chemical peels, microdermabrasion, IPL and DioLite Laser treatments, and hair removal and tint. "We are really a full-service aesthetic operation. The skin center's objective is to offer maximum aesthetic results with minimum recovery time," he says.
The most popular surgical procedures for his Chicagoland practices are rhinoplasty, face and neck lifts, traditional and laser liposuction, blepharoplasty, and otoplasty, which reshapes prominent ears in children. According to Shapiro, nearly every procedure is performed in his office's surgical suite. While plastic surgery is becoming more and more popular with men, Shapiro reports that about 90% of his patients are women.
When not performing surgery or seeing patients, Shapiro believes in giving back to the profession and medical community. He trains other physicians in the use of Botox and facial fillers. A frequent lecturer, he most recently addressed an OB-Gyn group in Evanston.
He also holds a section chair at St Francis Hospital in Evanston, where he participates regularly in the resident program to help educate future doctors.
In addition to his board certification, Shapiro is a member of the American Osteopathic Association, American Academy of Otorhinolaryngology/Head and Neck Surgery, American Osteopathic Colleges of Ophthalmology and Otolaryngology, Head and Neck Surgery, Chicago Medical Society, Illinois State Medical Society, and American College of Allergy, Asthma & Immunology.
He received his Bachelor of Science degree from California State University and a Doctor of Osteopathic Medicine degree at Western University in California.
When not working with patients, Shapiro enjoys arts, music, literature, and the wide outdoors.
As for the future, Shapiro says he will continue "to make patients feel like one of the family."
---
Mishail A. Shapiro, DO, FOCOO-HNS
Medical Arts Unlimited
800 Austin St
Suite 157 East Tower
Evanston, IL 60202
and
Medical Arts Unlimited
114 W Rockland Rd
Libertyville, IL 60048
(847) 353-8802
www.maucorp.org