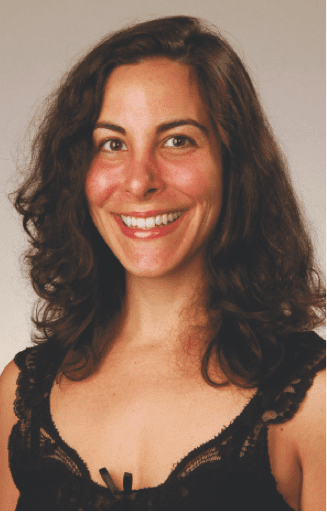 Michelle Ehrlich, MD
By Dorene Kaplan
Michelle Ehrlich, MD, is a board-certified dermatologist and fellowship-trained cosmetic surgeon. She is a Diplomate of the American Board of Dermatology and a Fellow of the American Academy of Cosmetic Surgery. In addition to her private practice, Ehrlich is the Director of Cosmetic Dermatology for the Harbor-UCLA residency program and a clinical instructor in dermatology for UCLA.
Ehrlich completed her advanced fellowship in cosmetic surgery, laser and cosmetic dermatology at the La Jolla SpaMD, where she trained with a team of cosmetic dermatologists, facial plastic surgeons, and general plastic and reconstructive surgeons. Previously, Ehrlich completed her training in Dermatology and Internal Medicine at the Cleveland Clinic Foundation. While at the Cleveland Clinic, Ehrlich was elected President of the Foundation's House Staff and also served on the Graduate Medical Education Committee and the Alumni Council. She is a graduate of the State University of New York at Buffalo School of Medicine and Biomedical Science, and graduated from Princeton University Cum Laude and Sigma Xi.
An experienced researcher, Ehrlich is a published author in scientific journals and textbooks, and she is certified in Human Subjects Research Protection. She has held research positions at Dermatology/Cosmetic Laser Associates of La Jolla, the Cleveland Clinic Foundation, Princeton University, Princeton Biomedical Research, Marine Biological Laboratories at Woods Hole, and the State University of New York at Buffalo. Ehrlich serves as a consultant and instructor in laser medicine and surgery, and she has received the Teacher of the Year Award for the Harbor-UCLA residency program.
Ehrlich's professional awards and fellowships include the American Society for Dermatologic Surgery preceptorship grant, the Pieter Hitzig Research Grant at Princeton University, induction into the Sigma Xi science and research Honors Society, and the Robert C. Byrd award for New York State. She is an active member of the American Academy of Cosmetic Surgery, the American Society for Liposuction, the American Society of Photodynamic Therapy, the Women's Dermatologic Society, Cambridge Who's Who in Medicine, the American Society for Dermatologic Surgery, the American Academy of Dermatology, the Cleveland Clinic Alumni Council, and the Princeton University Alumni Association of Southern California.
Creating a Personal Touch
In 2008, Ehrlich opened the Dermatology and Laser Center in Manhattan Beach, California, where she offers a full spectrum of medical and cosmetic treatments. Ehrlich treats all her patients personally and with a full array of the most cutting-edge laser technology.
Ehrlich is able to customize each and every treatment to fit the personal needs of each individual patient. "We care for every patient in a unique way, and choose treatments that are best suited to the individual, not a cookie-cutter approach. Every patient who makes an appointment with me deserves my personal skill, to receive the benefit of my years of training and artistic expertise," she says.
Ehrlich also places an emphasis on a well-trained, caring, and empathetic team. The contributions of her staff and their incredible skills in providing attention and care to her patients are integral to the overall atmosphere and happiness of the patients in her practice. "My team is the most important part of delivering world-class care to our patients. Not only do they anticipate the patient's every need, but they also make coming to work a pleasure for me every day."
Ehrlich's love of the arts allows her to combine medicine with a natural-looking result. Ehrlich says, "My goal is that you look great, refreshed and rejuvenated, without looking 'done.' My patients look like themselves, as they did
10 years ago."
Her outside interests include photography and sculpting. Her work has been shown in exhibition and competition in New York and New Jersey. Ehrlich speaks fluent Hebrew and conversational French.
Areas Of Expertise
Adult and Pediatric Dermatology
Skin Allergy and Eczema
Laser Acne and Scar Treatment
Skin Cancer Treatment and Prevention
Laser Hair Removal and Tattoo Removal
Hair Loss, Surgical and Nonsurgical Treatment
BOTOX®, Dysport®, Restylane®, Perlane®,
Sculptra®, Radiesse®, and other collagen stimulators
Treatment of Leg Veins, Spider Veins
State-of-the-Art Rejuvenation for Wrinkles
Photodynamic Therapy and MicroLaser Peel
Liposuction and Nonsurgical Cellulite Reduction • Skin-Tightening Treatments
Visia® Complexion and Skin Analysis
---
Michelle Ehrlich, MD
Dermatology and Laser Center
2319 N Sepulveda Blvd
Manhattan Beach, CA 90266
(310) 546-7546
www.dr90266.com