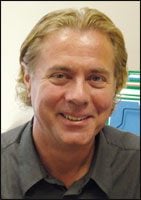 Jeffrey Frentzen
There's no way around it: The natural and organic products market is exploding—the "greening" of skin care products is one of the most interesting emerging trends in aesthetic medicine.
Postsurgical pain relief products, cosmetic aids like moisturizers and peels, and homeopathic remedies are slowly replacing traditional drugs in the physician's office.
Consumers, who have started asking plastic surgeons and cosmetic dermatologists to use more products that are considered "organic" or made from "natural" ingredients, are driving the change. And physicians are scrambling to learn about these products and their formulations.
According to a recent report published by Organic Monitor, overall sales in this sector are increasing by 20% per year. The report claims that over the next several years the market share of natural and organic products will rise to 15% of total cosmetic and toiletry sales.1
In addition, a new study by The Benchmarking Company stated that 80% of women believe organic and natural cosmetic products are better for their skin than traditional, chemical-based products. Also, 64% said they do not want chemicals on their skin.2
The most revealing statistic from the Benchmarking report is that 61% of all women surveyed find it difficult to determine which cosmetic brands are natural/organic and which are not.2
Likewise, many physicians are finding it tough to separate the brands.
A close look at the market reveals an absence of official standards in the United States and elsewhere. Currently, the FDA does not require safety testing of cosmetic products or their ingredients.
As a result, no one is officially charged with stopping companies from launching pseudo-natural cosmetic products and labeling them organic or natural.
International harmonization and standardization could be the defining problem of the next few years. This will lead to the drawing of clear, defining lines between legitimate natural and organic products and faux-organic products.
In the European Union (EU), only the UK's Soil Association Standards for Health and Beautycare Products, Italy's AIAB Regulation for the Certification of Organic Cosmetics, and France's ECOCERT offer certified organic claims.
In addition, a new international standard will be announced this summer.
This standard would in­clude an order to prevent questionable companies from advertising cosmetics as natural or organic when they contain few natural or organic materials.
In the United States, firms such as Sophyto and Yves Saint Laurent (Care by Stella McCartney) are launching products certified by the UK Soil Association and ECOCERT.
Where is the US federal government in all of this? The National Organic Program is the federal regulatory framework governing organic food and is administered by the USDA.
There are currently 56 US domestic certification agencies accredited by the USDA, and 41 accredited foreign agencies that offer organic certification services. But the USDA does not certify cosmetics.
With a wide-open field in which to play, major skin care products can proliferate without fear of Uncle Sam intruding.
The nongovernmental Organic Trade Association, which serves all segments of the organic industry in North America, and another body, National Sanitization Federation Inter­national, will unveil its natural personal care products standards this spring.
At the same time, a coalition of manufacturers is planning to introduce the Organic and Sustainability Industry Standards for beauty and personal care products.
Certech Registration, a Toronto-based standards agency, has also introduced a separate set of standards.
One can only hope that common sense will prevail and that we all will be able to see through the fog of expensive advertising and marketing campaigns that are designed to "greenwash" this issue.
REFERENCES
Organic Monitor. The North American market for natural and organic personal care products: market assessment and forecasts. www.organicmonitor.com/300160.htm. Accessed March 28, 2008.
Vaughn R. The art of naturals. The Benchmarking Company Pink Reports. [removed]www.benchmarkingco.com/pinkreports.html[/removed]. Accessed March 28, 2008.