Soliton Inc announces that it has received 510(k) clearance from the FDA to market its Rapid Acoustic Pulse (RAP) device, indicated as an accessory to the 1064 nm Q-Switched laser for black ink tattoo removal on the arms, legs and torso in Fitzpatrick Skin Type I-III individuals.
"Receiving clearance from the FDA, while inline with our expectations, is nonetheless gratifying and validating, representing a bedrock for the commercialization plan of our RAP technology. This clearance to market allows us to begin the transition from R&D to expanded product development and commercialization within the tattoo removal segment," says Dr Chris Capelli, president, CEO, and co-founder of Soliton, in a media release.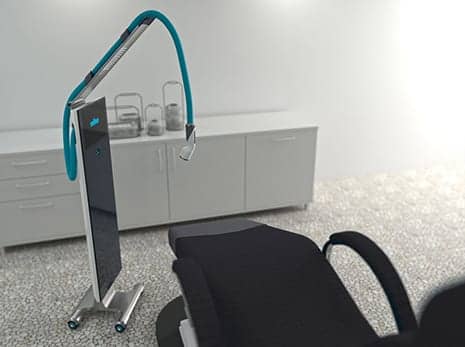 The shockwave device, recently awarded "Best in Show" by the American Society for Laser Medicine and Surgery (ASLMS), is designed to safely convert 3,000 volts at 3,000 amps (9,000,000 watts of power) into finely controlled acoustic shockwaves at a rate of up to 100 pulses per second through a replaceable treatment cartridge.
This results in microscopic mechanical disruption to the targeted cellular level structures and vacuoles. The negative pressure component of each acoustic pulse is attenuated so therapy can be provided without creating the cavitation, heat or collateral tissue damage that would give the patient the sensation of significant pain. As a result, Soliton's RAP technology can provide meaningful results with little potential for bruising or other treatment-related downtime, the company explains in a media release.
Clinical trials submitted to the FDA demonstrated that the RAP device can enable tattoo removal in just two to three office visits. In contrast, a separate independent study of 397 tattoo owners demonstrated that the standard of care laser-only method required 10 or more office visits to achieve acceptable results.
The company estimates that the technology could launch on the market as early as the first half of 2020. It also plans to build upon this initial FDA clearance in combination with results from various clinical trials in other aesthetic segments to advance the influence of the RAP technology, according to the release.
[Source(s): Soliton Inc, PR Newswire]