A Winter's Ail 
The bitter cold temperatures are finally letting up, and we are finding that the Polar Vortex led to more than just school closings and poor driving conditions. It also caused an epidemic of chapped, dry skin. While the smell of cocoa butter may promote memories of sandy beaches, sun, and surf, Palmer's Cocoa Butter Formula Lotion and Cocoa Butter Formula Swivel Stick may be the solution to many wintery skin woes. With cocoa butter and Vitamin E, these products help hydrate and heal dull, dry skin. The swivel stick is great for dry skin touch-ups and can also be used on chapped lips.
The lotion costs $4.50 for an 8.5-ounce bottle, and the stick is $2.70 for a .5-ounce container. For more information, call 877-PALMERS, or visit www.palmers.com
Smarter Breast Implants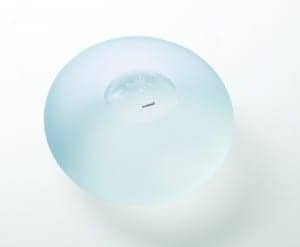 Breast implants with smart chips are now available in the European Union and the United Kingdom. Establishment Labs of Costa Rica is offering Motiva breast implants with VeriTeQ's Q Inside Safety Technology. The microchips contain electronic serial numbers and other pertinent information that can be detected from outside of the body, including manufacturer name, date of manufacture, lot number, volume, size, and other data from the medical device manufacturer. Learn more here: www.veriteqcorp.com
Damage Control 
The Obagi Professional-C Sun Care SPF 30 is Obagi's newest dual-function treatment for sun protection and anti-aging. The product protects against damaging Ultraviolet A and B rays and is formulated with 10% L-ascorbic acid to complement collagen synthesis and brighten skin tone. A 1.7-ounce bottle is $70. For more information, call (800) 636-7546, or visit www.Obagi.com
Take Your Practice to the Cleaners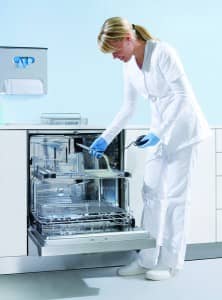 Miele's G 7889 and G 7899 washer-disinfector systems can clean and disinfect surgical tools, even hard-to-clean items, like liposuction cannulas and endoplastic scopes. Compact, automated, and proven to clean and disinfect general surgical equipment without pre-soaking or manual pre-cleaning, they are capable of performing for 15,000 hours. The washers conform to industry best practices. Specialized baskets and racks with injectors are available for the tools used in plastic surgery practices.
The basic model starts at $10,500. For more information, call (800) 991-9380, or visit www.miele-pro.com
Have a hot product that must be on PSP's radar? Contact Amy Di Leo at adileo@allied360.com.
Original citation for this article: Hot stuff, Plastic Surgery Practice. 2014; April: 32.