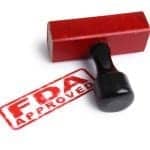 It's official. The US Food and Drug Administration (FDA) and Health Canada have given their nod to the IDEAL IMPLANT®, clearing the hybrid breast implant for marketing.
Ideal Implant Inc sold the IDEAL IMPLANT to Valeant Pharmaceuticals. The deal was pending FDA approval of the new implant, which occurred earlier this month.
The FDA approval was based on an extensive review of various studies and data, including a US clinical trial that began in 2009 with 45 plastic surgeons and 502 women. The clinical trial is ongoing, with follow-up data expected through 2020.
The IDEAL IMPLANT is a saline breast implant that possesses some of the same characteristics seen with silicone gel implants, allowing for the more natural look and feel associated with gel minus some of the risks.
Shares of Valeant Pharmaceuticals rose after the company received approval to market the IDEAL IMPLANT. Valeant was recently involved in a contentious takeover fight with Allergan. The hostile, 7-month bidding war ended when Actavis agreed to buy Allergan Inc for $66 billion. Valeant Pharmaceuticals' bid was for $53 billion.