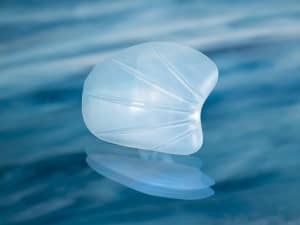 Implantech's new Temporal Shell implant may offer a more permanent fix for sunken temples than soft-tissue fillers and fat grafting. Made of soft, pliable silicone, the new implant holds its shape, and looks and feels like natural tissue.
Designed by Indianapolis-based plastic surgeon Barry L. Eppley, MD, DMD, the new implant is thicker on the bottom and thinner on the top so it blends more seamlessly. The implant comes in two sizes, and can be trimmed to fit.
For more information, visit the Implantech website or call (800) 733-0833.