What does Vanquish bring to the noninvasive body contouring table? | Plastic Surgery Practice June 2014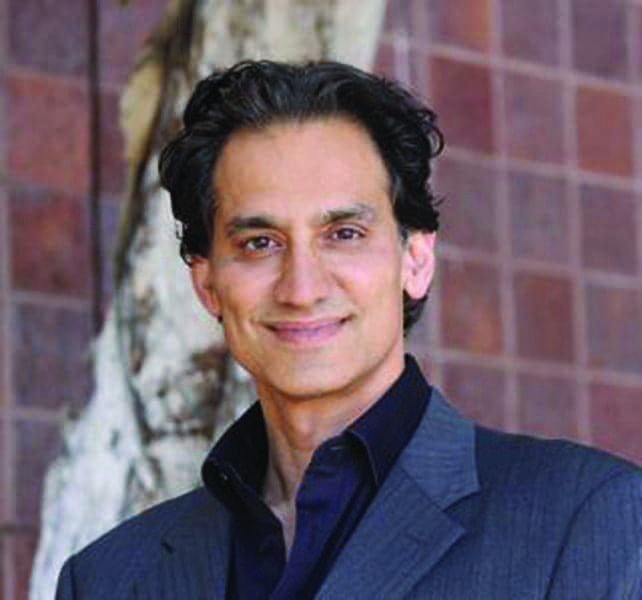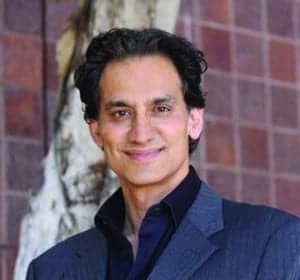 By Amir Moradi, MD
Noninvasive body contouring treatment is an ever-expanding category in aesthetics, and today there is an array of technologies that promise to help freeze, emulsify, or damage fat cells and tame trouble spots. Vanquish from BTL Aesthetics uses focused-field selective radiofrequency for spot reduction and may hold some significant advantages over other available therapies, including possible skin-tightening benefits.
Large populations of patients today are intimidated by the invasive nature of surgical body contouring procedures, such as liposuction and abdominoplasty, and opt for a noninvasive approach. While many noninvasive fat-reduction technologies available today may be effective, they also carry significant limitations, such as the size of the treatment area, treatment discomfort, and the high price of consumables. Vanquish provides a safe and effective procedure that treats a large surface area with virtually no patient discomfort and no consumables.
Numerous published studies confirm that the clinical end point of body contouring is to achieve adipocyte apoptosis.1 This has been documented to occur when the temperature of fat cells rises above 44oC.2 Vanquish emits high-frequency radio waves that penetrate through the tissue layers to heat the fat cells to 46oC with extraordinary selectivity due to its software.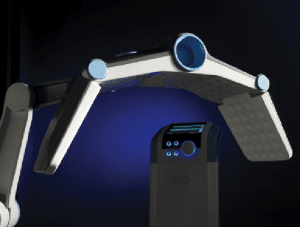 Vanquish's tuning circuitry measures the specific skin tissue impedance, and its Energy Flow Control™ technology ensures that the RF thermal effects are precisely delivered only to the deep fat tissue—protecting the surrounding skin layers. According to Robert Weiss, MD, et al3, "The device's multipolar broad field applicator shapes the electro-magnetic field to optimize the penetration and maximize the treatment area."
PILOT STUDY FINDINGS
In July 2013, our practice was selected to participate in an early Vanquish pilot study as one of 10 clinical sites in the US. In keeping with our practice policy of assuring the effectiveness of a technology prior to marketing, a limited number of our trusted patients were enrolled for treatment with Vanquish.
The Vanquish protocol was performed for 3 months, and the initial results surpassed our expectations. All of the initial patients were enrolled for the purpose of fat reduction in the abdomen and flanks. The first patient started to see noticeable improvement after her third treatment, with a significant decrease in her pants size and a surprising additional benefit—tightening of her skin.
"After only three treatments, my abdomen is firmer and tighter. My same clothes feel larger, and where they were tight before, they now feel loose. Vanquish is truly a remarkable treatment for anyone who wants to tighten and firm unwanted, child-bearing midsection fat on their body." —Pilot program patient EB
THE VANQUISH PROCEDURE
It is imperative that patients are presented with realistic expectations, and that only ideal candidates are selected for the procedure. An ideal candidate is an individual with subcutaneous fat in the abdomen and flanks who understands the nature of the procedure and has no significant medical issues.
During the procedure, the client lies down in a comfortable position and the Vanquish panel is positioned over the intended areas of the body. Sensors within the device will almost instantaneously measure the impedance and adjust the energy delivery. Patients describe a feeling of warmth that is similar to a heating pad. They often use the 30-minute treatment time to relax, nap, or listen to music because of the easy and pain-free nature of treatment.
The average patient typically undergoes one treatment a week for approximately 4 to 6 weeks. Most of our patients report a visible change after the third treatment.
Patients can return to their normal routines and activities immediately after the treatment. To ensure the proper elimination of the fat cells, patients are advised to drink lots of water before and after Vanquish treatment, as well as to stay active by walking or exercising.
Side effects are temporary and minimal, and may include mild redness, warmth, and tissue tenderness. In the hundreds of Vanquish treatments we have performed, these effects generally disappear within an hour after the treatment.
The hands-free procedure also makes this technique easier for the technician or doctor. Vanquish treats large body areas and is designed to generally stay in the same position, so the operator no longer needs to handhold and continuously move the applicator head across the skin. This saves time and prevents operator fatigue.
ADDITIONAL TREATMENT AREAS, SKIN BENEFITS
Today, Vanquish continues to outperform many of our other noninvasive body contouring devices, surpassing our initial expectations with a surprising additional benefit of skin tightening in many clients. Further, we have treated the back and thighs with noticeable improvements.
A patient known as LG was eager for skin tightening and fat reduction on her body, and we advised her to wait for Vanquish. She recently completed six treatments on her thigh and upper knee area, and remarked:
"Vanquish was well worth the wait. It is a short treatment that is painless, and I was able to return to my normal routine. After 6 weeks, the skin on my thighs is tighter and more toned. I have lost 2 inches overall, and am so thrilled with the appearance of my thighs. The stubborn areas on my thighs that cannot be spot reduced are toned and much visibly tighter."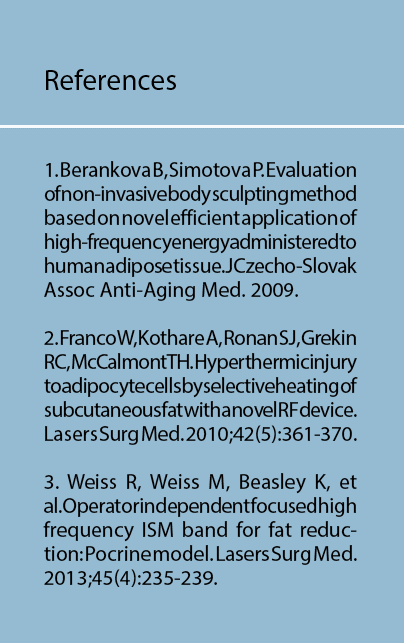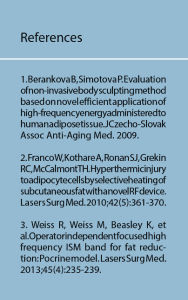 It should be noted that Vanquish is a spot-reduction treatment that is FDA-cleared for deep tissue heating.While fat cells are destroyed and the fat loss is permanent, treatment does not affect the patient's ability to gain weight in other areas. Accordingly, we recommend all patients maintain healthy nutrition and exercise to help maintain the results.
Amir Moradi, MD, specializes in facial plastic and reconstructive surgery in San Diego. He was one of the clinical investigators in trials of BTL's Vanquish. Moradi can be reached via [email protected].
Original citation for this article: Moradi, A. Spotlight on vanquish: What does vanquish bring to the noninvasive body contouring table? Plastic Surgery Practice. 2014; June, 20-22.