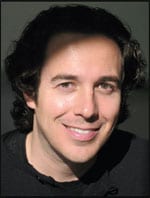 Jason Shelton
Jason Shelton is the vice president of marketing at BioForm Medical Inc, San Mateo, Calif, where he has been working for the past 2 years. Shelton holds a bachelor's of science degree from Ohio State University and an MBA from the University of Pittsburgh.
What are some of the features of Radiesse® that differentiate it from other fillers that are currently on the market?
Radiesse dermal filler is different because it delivers more satisfied patients that are more likely to return for future treatments. Radiesse treatment provides immediate correction with its calcium-hydroxylapatite particles as it stimulates the body to produce its own natural collagen. It also comes in a 1.3-cc prefilled syringe, which is larger than most other fillers, so it provides better value.
How long do the effects of Radiesse last? What does the length of efficacy depend on?
In many patients, the results may last 1 year or more.
What are some of the ingredients that Radiesse contains that ensures its safety and effectiveness?
The Radiesse formulation consists of calcium hydroxylapatite microspheres (CaHA) that are suspended in a gel. The microspheres act as a scaffold to allow for in-growth of the patient's own natural collagen. Radiesse is a long-lasting, but not permanent, filler that has been proven safe and effective in numerous clinical trials. CaHA is inherently biocompatible, and the gel is generally recognized as safe by the FDA.
How does Radiesse fill in the "hollowed-out" look that patients with human immunodeficiency virus encounter?
Radiesse dermal filler restores lost volume with its calcium hydroxylapatite formulation. This allows the filler to immediately fill and volumize over time by stimulating the patient's own natural collagen growth.
Have any adverse effects of Radiesse been reported? What are they?
Adverse events that have been reported with the use of Radiesse are not uncommon. They are typically minor in nature and related to injection procedures, and they include erythema, swelling, and bruising. They are typically short in duration and resolve in 3 to 5 days. Multicenter trials have been conducted to support this and are cited in the product's instructions for use.