Although the overall number of aesthetic procedures decreased considerably in 2009, the number of nonsurgical cosmetic procedures continues to increase.
During times of economic uncertainty, consumers tend to increase their purchases of affordable luxuries instead of the more expensive choices made during an "up" market. This phenomenon is known as the "lipstick effect," which was coined after a spike in lipstick sales following 9/11. According to this theory, little luxuries matter more when the big picture is uncertain.
It is not too surprising, then, that nonsurgical cosmetic procedures, such as laser hair removal and laser skin resurfacing, have moved to the top five most popular cosmetic treatments. Laser hair removal is the most popular procedure among patients aged 19 to 34, and the largest growth is with male patients, according to a recent report from the International Association for Physicians in Aesthetic Medicine (IAPAM).
Cosmetic surgeon Susan Stevens Tanne, MD, who is based in Livingston, NJ, has practiced medicine for more than 20 years and currently specializes in these types of laser-based procedures.
A graduate of Barnard College of Columbia University, she completed her medical training at the Mount Sinai School of Medicine and Saint Vincent's Medical Center in New York. She is a fellow of the American Society for Laser Medicine and Surgery (ASLMS), as well as a member of the International Society of Cosmetic and Laser Surgeons and the American Academy of Cosmetic Surgery (AACS).
Tanne agrees that the number of noncosmetic procedures has increased significantly. "When I'm at social events these days, I'm very popular," she says. "People always want to know about new procedures—the next thing. The media has done a good job educating consumers, and, as a result, they are very savvy."
For Tanne, a desire to help her patients look healthier and younger by offering alternatives to invasive surgical procedures is a source of fulfillment.
"My goal is to provide my patients with the newest, safest, and most effective treatment methods and customize the treatments to the needs of each individual," she says. "The key to successful treatment is a practitioner with a solid educational background. I attend hundreds of hours of workshops, symposia, and meetings so my patients can benefit from the new techniques. I take time to listen to their concerns and answer their questions in easy-to-understand language. I thoroughly educate them on any proposed treatment so they feel completely comfortable."
Recently, PSP spoke with Tanne about "the next thing" when it comes to laser hair removal technology and procedures.
PSP: Do you consider diode laser technology to still be the gold standard for laser hair removal?
Tanne: I do consider the diode laser to be the ideal laser for treating light skin. Most lasers cover up to olive and much more dark skin, but can burn light skin. The diode is best for light skin because it combines both radio frequency (RF) and laser technology.
I use the electro-optical synergy (ELOS) laser from Syneron, Irvine, Calif, because it uses the diode laser and bipolar RF energies to damage the hair follicle. This disables the follicle from growing hair, which means that gradually, over several treatments, there is a permanent reduction in the amount of hair in that area.
Not all hair grows at same time—20% to 30% is in growing phase, while the rest of the hair is in a resting phase. The hair removal disturbs the growing hair; ie, if there is 100% hair growth at the beginning, after one treatment there will be 70% growth, after the second treatment there will be 30%, after the third treatment [there will be] less, and so on.
Most laser hair removal requires six to eight treatment cycles with 4 to 6 weeks in-between treatments, depending on the body part. For people with dark, coarse hair, the diode laser hair removal is particularly effective over large areas of the body, such as the back and chest.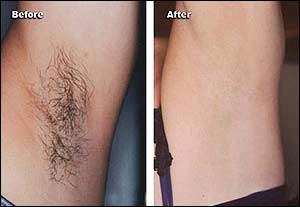 Figure 1. Tanne uses Syneron's electro-optical synergy laser because it uses a diode laser and bipolar radio frequency (RF) energies to damage the hair follicle.
The diode laser is an extremely proficient machine because it utilizes a longer wavelength than, say, the Alexandrite and Ruby lasers. This proficiency allows the diode to penetrate deeper into the skin, the potential to provide better results to dark-skinned people. The longer wavelength provides deeper and safer penetration into the skin. People with black and brown hair benefit the most. And it lets larger areas of the body recover faster.
Each person has a different pain tolerance. I use a BLT numbing cream, which is great for use on small areas, such as the arms, shins, and bikini area. Since too much cream can be harmful, I use a chilled-air device manufactured by Zimmer to numb the area and take the pain out of procedures. The device, which looks similar to an air conditioner hose, uses a compressor system and ambient air to generate a stream of cold air through a chill tip. It's a very effective way of managing discomfort during treatments without disturbing the path of the laser beam, especially for large treatment zones.
PSP: What is the gold standard for skin types other than Caucasian?
Tanne: Some doctors are using Nd:YAG (1,064-nm wavelength) for dark hair. The Nd:YAG is capable of treating all six skin colors. However, there is not sufficient evidence that this laser can produce effective long-term hair removal. Nd:YAG and 800 nm are being promoted for use in the darkest skin colors.
I still think the diode works most effectively for non-Caucasian skin hair removal. Most lasers cover only up to olive and darker, but they burn light skin. In my opinion, ELOS is setting new standards of speed, safety, and efficacy in the removal of even minimally pigmented hair colors; and all skin tones, including tanned skin.
These lasers achieve superior results because they precisely target and destroy the hair follicle through a process known as Vortex heating.
PSP: For both Caucasian and other ethnic skin types, what new technologies will be of interest to aesthetic surgeons and dermatologists?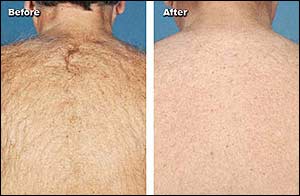 Figure 2. The diode laser-based device is best for light skin because it combines both radiofrequency and laser technology.
Tanne: The American demographic is shifting. It has been estimated that by the year 2050, 50% of the of the US population will be non-Caucasian. I think it is critical to incorporate this information into your practice so that you can safely treat all skin types—from those who are very fair to those who are very dark-skinned.
One of the fastest-growing procedures is skin resurfacing, a procedure that uses lasers to correct damaged skin. Most doctors are currently using fractional lasers. Unfortunately, fractional lasers do not treat dark skin well. I am very interested in using RF to resurface dark skin safely with very nice results.
Another area of humongous growth is antiaging procedures. In our culture, aging skin is not just seen as an unnecessary inconvenience. It is simply unacceptable. It's the modern equivalent of having gray hair dozens of years ago. If it is correctable, then people feel compelled to do so.
In my opinion, RF-based devices can be applied to many skin maladies, from skin resurfacing to skin tightening—which is a very big one thing—to rejuvenation, fine lines, and pore tightening.
Matrix RF uses radio frequency with virtually no downtime or discomfort, and it is also great for acne scar removal, spider veins, and skin rejuvenation.
PSP: What do you think about photo radio frequency technology—the ELOS system, for example?
Tanne: ELOS combines optical and RF, and can be used to rejuvenate the skin and get rid of "peach fuzz" (tiny white and blonde hairs) that other lasers miss. The technology uses optical energy to heat the hair shaft, combined with RF that heats and coagulates the follicle itself. The use of RF is safer because it is not affected by skin color.
ELOS technology can also be used for rejuvenating the skin of the face, neck, chest, and arms. It works without any of the potential side effects seen with other laser systems.
PSP: Are you seeing an increase in very young females getting laser hair removal and other cosmetic procedures?
Tanne: The youngest girl I've treated was 14, but I will only treat a young woman if she has had at least 6 months of menstrual cycles to ensure there isn't more hair growth. If not, and there is more hair growth, it's a waste of money. I also have to gauge whether or not the young woman is mature enough to handle the pain of the treatments.
I get a great deal of requests for girls with facial hair growth. Facial hair on young women—which also occurs after the birth of a baby—can really affect their self-confidence. The removal of facial hair can literally change a young woman's life.
PSP: Are you seeing any turnaround yet in the recession, in terms of increased business or even your own plans to purchase new technologies?
Tanne: I have seen a dramatic downturn in larger cosmetic procedures, but smaller procedures have shown significant growth. When people feel better, it affects the quality of their life. People will spend money on fillers such as Botox, but not on a facelift. And price shopping is on the increase as well, because most patients know the prices per unit and they can also determine if the doctor or practitioner is good at what they do.
PSP: How different is the pricing in New Jersey than, say, New York City?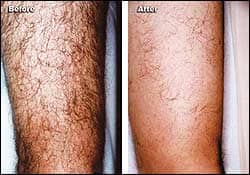 Figure 3. Radio frequency-based devices can be applied to many skin maladies, from skin resurfacing to skin tightening.
Tanne: It depends on the procedure. For example, in New Jersey hair removal is a more expensive procedure because it is a "physician only" laser state, meaning that doctors are the only ones able to administer the procedure. If a procedure requires a doctor, then the costs will be higher due to the costs of the doctor's time.
In states where techs or nurse assistants cannot administer procedures, laser chains don't exist. Although I practice in a "physician only" state, I try to stay in the realm of what the market will allow. My practice is not the cheapest nor is it the costliest.
PSP: What new technologies interest you?
Tanne: There has been a great deal of interest in the SmartLipo device, which uses lasers to liquefy fat deposits through the top layers of the patient's skin. The laser actually ruptures fat cells, and the resulting oily, liquid substance is then removed through a tiny incision. The small laser can also seal blood vessels as it zaps fat, so there is less swelling, bleeding, and bruising than with traditional liposuction.
The problem with traditional lipo is that while it reduced the fat it didn't tighten the skin, and patients often ended up with loose skin, which didn't help matters.
One procedure that takes things a step beyond, in my opinion, is BodyTite by Invasix, Toronto. It's not FDA-approved yet, but the devise uses RF to melt fat and tighten the skin, and [it] is noninvasive.
The rapid uniform heating of the tissue allows the surgeon to use traditional lipo while using RF energy to internally heat connective tissue, which causes unprecedented collagen contraction and creates connective tissue and skin tightening. This can be great for use on the loose skin under the neck.
PSP: What will be the impact of at-home hair-removal products on aesthetic practices?
Tanne: I don't see at-home products affecting professional methods, because those products aren't strong enough to be long-term solutions. They were created to be supplemental treatments between laser treatments. At-home kits are great for touch-ups in small areas because they are small and because they're not expensive.
PSP: Is there any future for topical hair-removal products compared to laser-based treatments?
Tanne: Not necessarily. For instance, permanent electrolysis takes years. Hair-by-hair removal can be irritating to the skin long-term, especially the face. Other than that, there are no treatments available to the general public that are strong enough to achieve permanent removal.
---
Misti L. Barnes is a contributing writer for PSP. She can be reached at plasticsurgery@allied360.com.