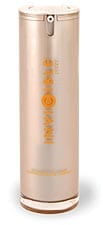 SCAR TREATMENT
C & H Scientific LLC, San Antonio, introduces InviCible Scars™, which treats scars, blemishes, burns, stretch marks, and hyperpigmentation from surgery, cuts, lacerations, abrasions, fire, pregnancy, microdermabrasion, laser resurfacing, and chemical peels. its ingredients include ProBiosyn-4, aloe vera, linoleic acid (safflower seed oil) and oleic acid (sunflower seed oil), licorice (stearl glycyrrhetinate), dual vitamin C complex, and dimethicone silicone gel. Applied two to three times per day to the wound site after the initial scar healing has taken place, InviCible Scars helps speed the healing process, smoothes skin texture, and evens out skin tone. Its anydrous formula (formulated without water) is both preservative and fragrance-free.
C & H Scientific LLC
(866) 876-8668
www.InviCibleScars.com
---

FACIAL ANTIAGING TREATMENT
Clarity Clinical Skin Care, Newbury Park, Calif, presents An Apple A Day, a high-performance facial pharmaceutical that is formulated with Malus domsestica, dedifferentiated callus cells from Swiss apples that studies indicate help boost production of the skin's stem cells and protects them from stress, thus decreasing wrinkles and producing younger, fresher-looking skin. it also contains a medical-grade hyaluronic acid to ensure proper delivery and maximum absorption of the active ingredient.
Clarity Clinical Skin Care
(888) 980-7770
www.clarityclinicalskincare.com
---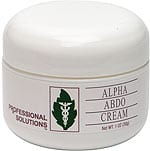 ABDOMINAL AREA CREAM
Professional Solutions, Pompano Beach, Fla, introduces Alpha Abdo Cream, designed specifically for men to help slim down their abdominal area in a matter of months. It contains a blend of bitter orange extract (rich in hesperitin) and Guarana extract, which according to the company helps prevent preferential fat deposition most commonly found in the male abdominal area.
Professional Solutions
(888) 883-0540
www.professionalsolutions.com
---

ANTIAGING SERUM
La Roche-Posay, New York City, introduces DERM AOX anti-glycation and anti-oxidation serum, which, according to the company, inhibits the glycation process and protects against cell oxidation to slow the skin-aging process, smooth wrinkles, and restore radiance. It combines three ingredients: carnosine, which maintains the skin's suppleness by preventing the skin's matrix from stiffening; Pycnogenol®, which neutralizes free radicals and helps protect skin cells from damage; and vitamin C, which helps restore skin structure, smooth skin texture, and increase radiance.
La Roche-Posay
(888) LRP-LABO
www.laroche-posay.us
---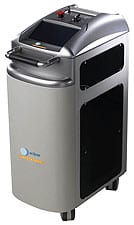 HAIR-REMOVAL TOOL
Eclipse, Dallas, introduces Smooth Cool HR/SR, a light-based, high-volume hair-removal device with a built-in automatic temperature controller. The Smooth Cool system's chilling technology cools the skin quickly, which protects the skin from thermal injury and safely delivers large peak doses of power to the target.
Eclipse
(800) 759-6876
www.eclipsemed.com