Meet AEDIT, the first-of-its-kind, technology-driven portal that simplifies and safeguards the search for aesthetic solutions and qualified providers.
Founded by William A. Kennedy III, MD, a board certified head and neck surgeon and fellowship-trained facial plastic and reconstructive surgeon, AEDIT serves as a single destination for trusted, unbiased, and medically approved content and tools in support of every step of the aesthetic journey — from discovery to recovery.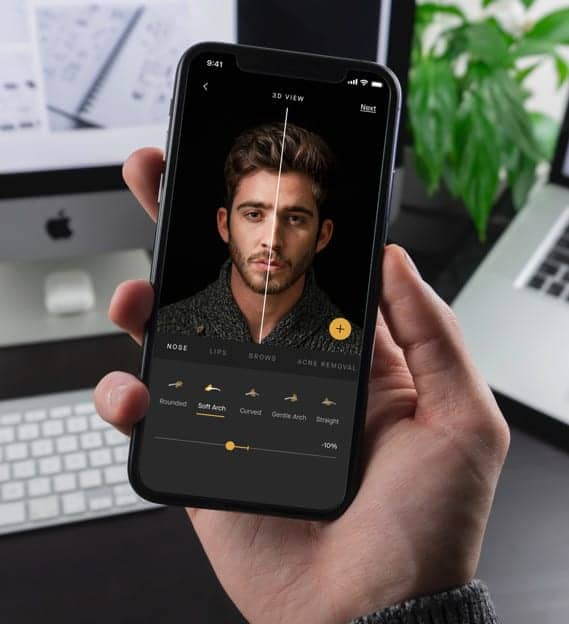 Why Use AEDIT?
The AEDITOR: This patented 3D Aesthetic Simulator delivers the most medically accurate facial morphing experience outside of a physician's office, allowing users to "try on" cosmetic procedures and instantly visualize possible results.
AEDIT Provider Network: Research and instantly book virtual and in-person consultations with top board certified aesthetic providers — from plastic surgeons and dermatologists to cosmetic dentists and more. Users who book with AEDIT receive up to $400 toward the cost of their procedure.
The AEDITION: Explore the latest aesthetics, beauty, and wellness trends with this curated digital publication run by AEDIT's in-house editorial team. Industry leaders and medical providers deliver their take on trending topics, while real patients give their perspective on treatments.
AEDIT Concierge: Got a question? Conveniently chat with aesthetic experts in real time.
"We strive to inspire a movement that will empower everyone to be bold and challenge the preconceived notions of beauty by living by their own aesthetic."

— Dr. William A. Kennedy III
[Source: Kelz Media]