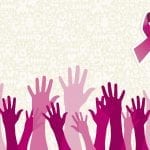 The percentage of women with early-stage breast cancer who choose a double mastectomy is on the rise, but this procedure doesn't boost survival compared with breast-conserving surgery plus radiation, according to a study in the September 3, 2014, issue of JAMA.
That said, surgery to remove one breast was associated with a higher risk of death than the other options examined in the study.
Researchers from Stanford University School of Medicine in Stanford, Calif, analyzed data on 189,734 patients in the California Cancer Registry from 1998 through 2011 to compare the use of and rate of death after bilateral mastectomy, breast-conserving therapy with radiation, and unilateral mastectomy.
The rate of bilateral mastectomy increased from 2.0% in 1998 to 12.3% in 2011, an annual increase of 14.3%. The increase in the bilateral mastectomy rate was greatest among women younger than 40 years; the rate increased from 3.6% in 1998 to 33.0% in 2011, increasing by 17.6% annually. Use of unilateral mastectomy declined in all age groups during the study period.
Non-Hispanic white women, those with private insurance, and those who received care at a National Cancer Institute-designated cancer center more often used bilateral mastectomy. By contrast, unilateral mastectomy was more often used by racial/ethnic minorities and those with public/Medicaid insurance.
"In a time of increasing concern about overtreatment, the risk-benefit ratio of bilateral mastectomy warrants careful consideration and raises the larger question of how physicians and society should respond to a patient's preference for a morbid, costly intervention of dubious effectiveness," the study authors write. "These results may inform decision-making about the surgical treatment of breast cancer."