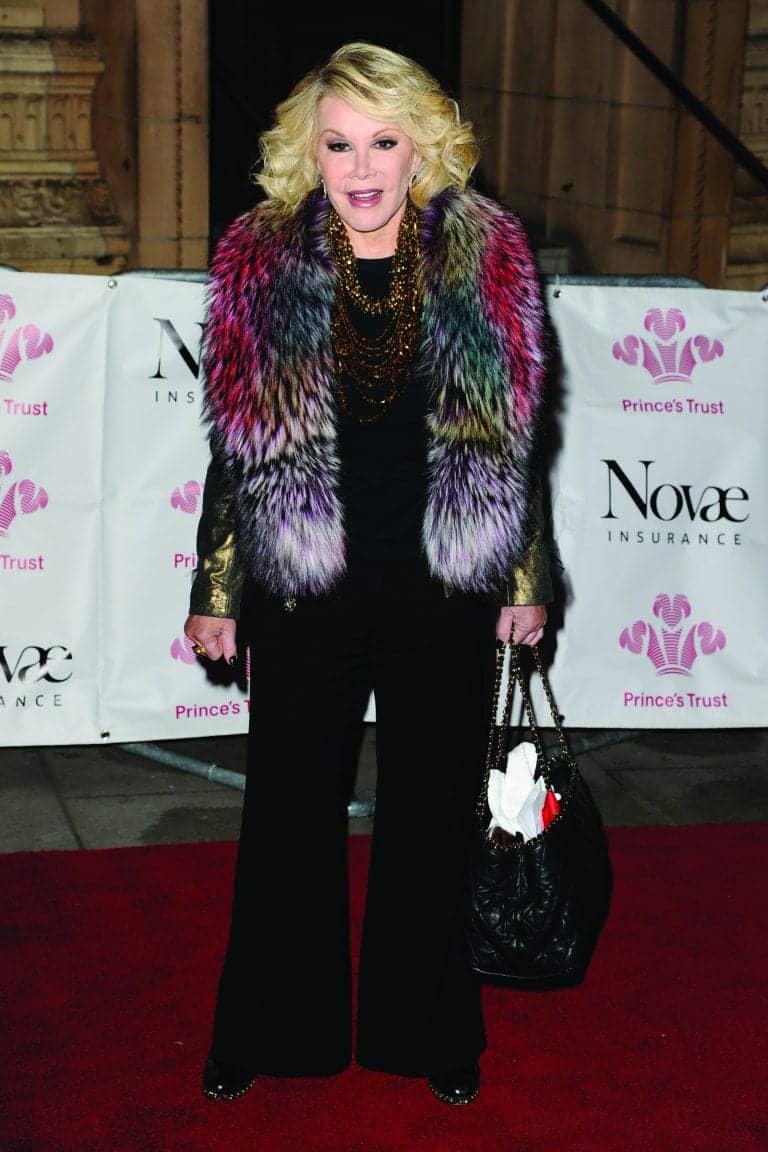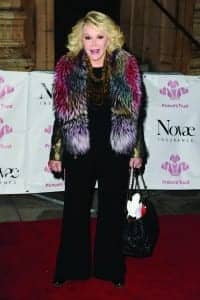 By Denise Mann
Joan Rivers
June 8, 1933-September 4, 2014
Technically, I should devote this month's editor's message to breast cancer awareness and all of the amazing innovations in breast reconstruction featured in this issue (one of our biggest to date at 52 pages, I might add).
But instead, I just want to talk about Joan Rivers, her life, her legacy, and her attitude about aging and plastic surgery. Can you blame me?
Rivers was bright, brash, and ballsy. She had no filter and lived her life publicly. She let viewers into her family with WE TV's Joan and Melissa: Joan Know's Best?; her bedroom with In Bed with Joan, a 30-minute webcast; and her head with Joan Rivers: A Piece of Work and E!'s Fashion Police.
The last few years were kind to Rivers, casting her as the ultimate media diva, but it wasn't always this way. Show business and show people can be fickle, and Rivers' career was not without its challenges. The same can be said of her personal life. She faced them all head-on and out loud, often turning critics into champions in the process.
Most celebrities duck from their problems, blame others, and/or use their publicist as a human shield. Rivers did none of the above. This is the same way she approached aging. She was extremely self-deprecating and was as hard—if not harder—on herself as she was on others. "I am definitely going to watch the Emmys this year! My makeup team is nominated for 'Best Special Effects,' " she famously quipped.
Part of Rivers' schtick was her love of all things plastic surgery. As such, she became an unoffical spokesperson for the specialty. She even co-wrote a very well-reviewed plastic-surgery tell-all: Men Are Stupid … And They Like Big Boobs: A Woman's Guide to Beauty Through Plastic Surgery.
Most celebrities deny that they have had any work done, and expect us all buy into the illusion—or delusion—the they are defying aging naturally. Not Rivers. Instead of downplaying her cosmetic procedures, she seemed to round up. "I've had so much plastic surgery, when I die they will donate my body to Tupperware," she has said.
It's seems odd to say that a person's life was cut short when they lived until 81, but Rivers had more light, love, and laughs left.
So as I sit here and polish our breast reconstruction issue, my thoughts remain with Rivers, her family, and the interview I will never get to do. In an effort to better merge the two themes, I will sign off with some of her best quotes on breasts.
"With age comes wisdom. You don't need big boobs to be feminine. Look at Liberace."
"Old women are suctioned to the ground. Boobs, out of a brassiere, in the morning, it just goes. I use my left boob as a stopper in the tub."
And my all-time favorite: "My breasts are so low, now I can have a mammogram and a pedicure at the same time."
RIP Joan.
You will be missed.