According to the Breast Cancer Research and Assistance Fund, one in eight women will be diagnosed with breast cancer. Prior to COVID-19, Kandace P. McGuire, MD, and her team at VCU Massey used the Magseed device on close to 200 breast cancer patients to help save lives.
By Tonya Johnson
The 33rd annual National Cancer Survivors Day (NCSD) is Sunday, June 7. The Celebration of Life is held in hundreds of communities around the world. People come together to acknowledge cancer survivors and those who support them, salute milestones, and raise awareness about the challenges of cancer survivorship.
According to the NCSD, there are nearly 17 million people living with and beyond cancer in the United States, and more than 32 million cancer survivors worldwide. The NCSD Foundation defines a survivor, as anyone living with a history of cancer, from the moment of diagnosis through the remainder of life.
NCSD is also a day to promote awareness about resources, research, and legislation to improve cancer survivors' quality of life. In early February, prior to the COVID-19 outbreak Plastic Surgery Practice interviewed Kandace P McGuire, MD, chief of breast surgery and surgical leader of the Breast Health Program at Virginia Commonwealth University (VCU) Massey Cancer Center, to learn about the surgeries that she had performed at MEDARVA Stony Point Surgery Center, using a device called the Magseed.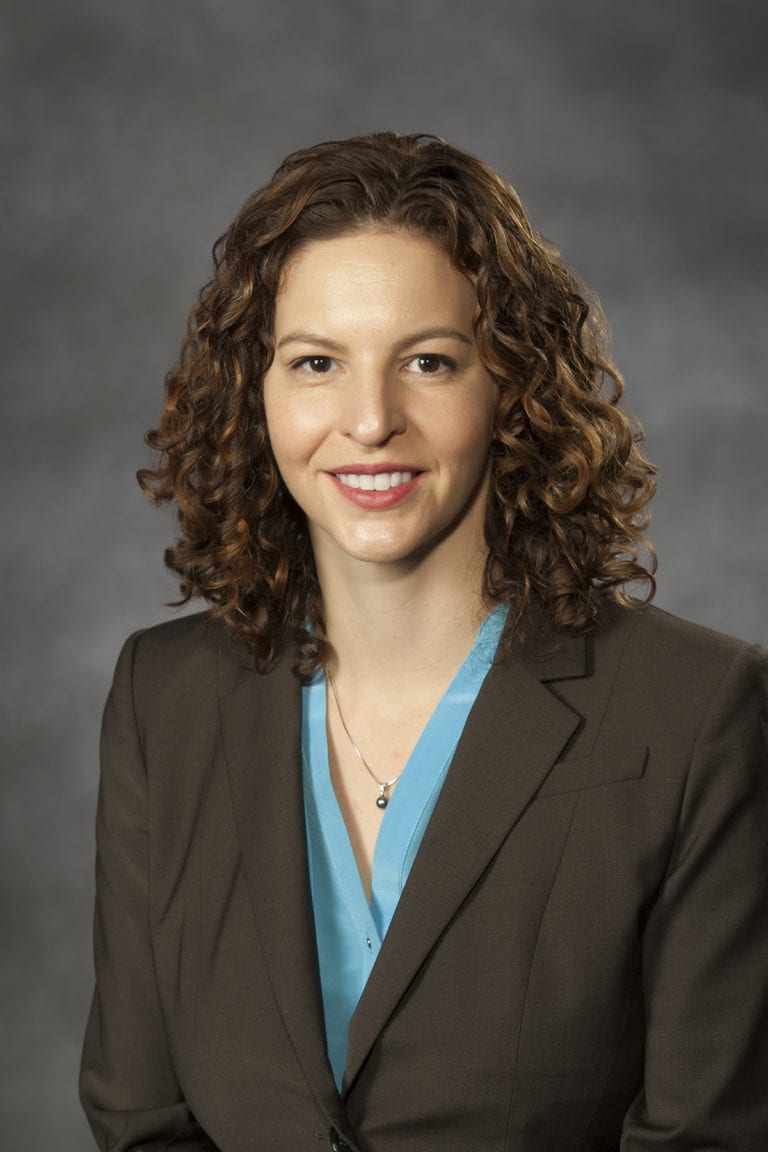 At the time of the interview, her practice was close to completing a combined total of 200 Magseed cases. Since plastic surgeons typically step in after breast cancer therapies to provide reconstructive surgeries, McGuire says it's essential for plastic surgeons to understand breast cancer therapy technologies.
The Magseed is about the size of a grain of rice and made of sterile surgical grade steel. The wire-free, radiation-free magnetic marker is inserted into the patient before surgery to help guide surgeons during a breast lumpectomy. According to research, it accurately targets the site of the breast cancer lump, to ensure its removal in one operation. Magseed eliminates the traditional wire technique that has been used to target the lump, making breast surgery reconstruction much easier, the study states.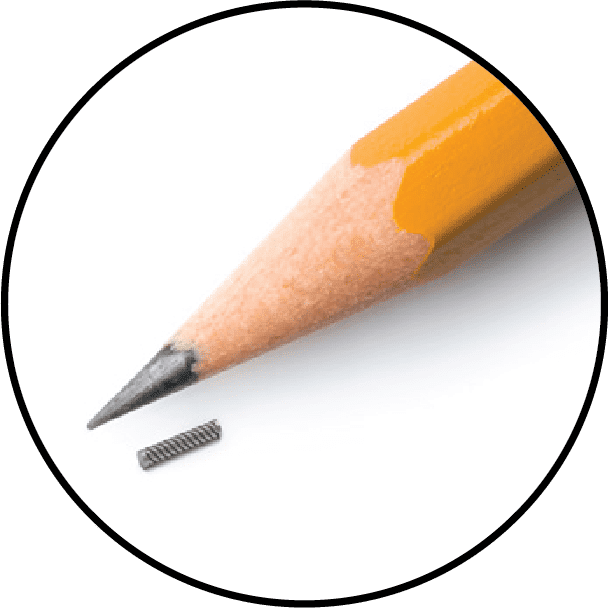 McGuire has always been interested in women's health issues, but it was her own mother's breast cancer diagnosis in McGuide's senior year of college that led her down the road of understanding exactly what breast cancer is. During her fourth year of medical school, she learned that breast health and breast health surgery is actually a specialty. That's when McGuire figured out exactly what she wanted to do. At VCU Massey, she serves a diverse population of patients living in the Richmond, Va, area and says. "It's challenging to see patients who are unable to gain access to healthcare services and trying to figure out the best way to help them. I love being able to conduct research and try to improve on processes for patients."
McGuire, who joined the VCU staff in 2017, also serves as associate professor of surgery in the Division of Surgical Oncology at the VCU School of Medicine. McGuire was previously the surgical director of the Multidisciplinary Breast Cancer Program at the Lineberger Comprehensive Cancer Center at the University of North Carolina. She also previously served in various roles related to breast cancer care at the University of Pittsburgh Magee-Womens Hospital.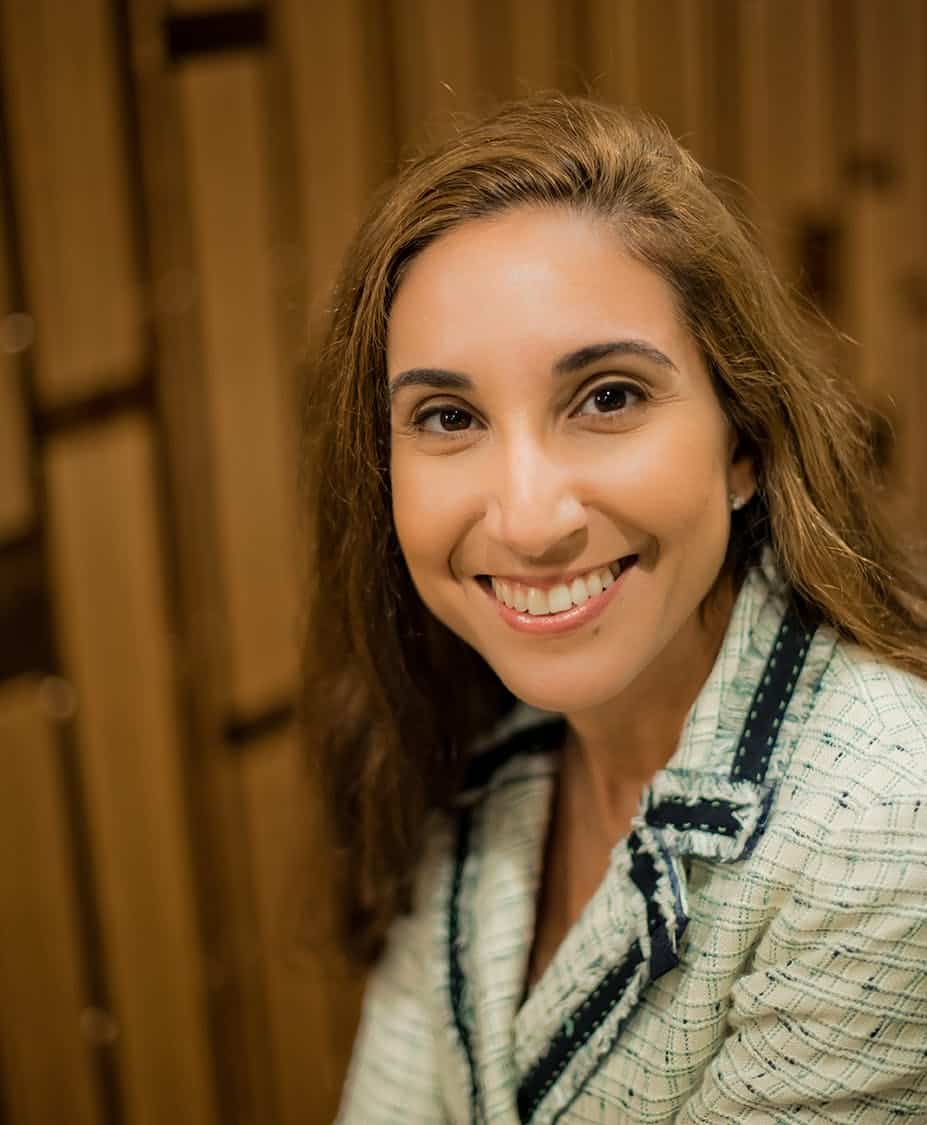 After breast cancer surgery, some patients choose breast reconstruction to complete the healing process by restoring the post-mastectomy breast to its natural appearance.
Sharline Zacur Aboutanos, MD, FAAP, FACS, a board-certified plastic surgeon with Richmond Plastic Surgeons, reported that data has shown that it's better for patients, both emotionally and psychologically, if they have reconstruction directly following their lumpectomy or mastectomy while they are still under anesthesia.
"There are health benefits," she says, "but it also allows the patient to look and feel very normal."
Here's what else McGuire had to say:
PSP: Describe your role at VCU Massey Cancer Center.
McGuire: In addition to being a clinical breast surgeon, I'm responsible for guiding the trajectory of the section to make sure that the medical team is providing adequate care to all of our patients in the greater Richmond area. I bring in and evaluate new technologies, new systems, develop new clinic models, and evaluate the growth of the program. I've been working the last couple of years on expanding access to patients in different areas throughout Richmond, Va, and to redesign the way that we see patients, so that when patients are newly diagnosed with the breast cancer, they can see not only their surgeon, but also see their medical oncologist, and their radiation oncologist all in the same day.
PSP: In terms of research and development, how have the technologies and treatment plans changed for breast cancer patients over the years?
McGuire: It's almost like night and day! Breast cancer is one of the most rapidly changing sort of sections of medicine and sections of surgery that we see new techniques, and new ways of approaching things are constantly coming down the pike. It's amazing when we look at a disease process that usually has pretty good outcomes. It's the most common place in which you're seeing all of these new techniques. When I started out in Pittsburgh over 10 years ago, we didn't have a lot of the technologies that we have available to us now. We were using wire localization, which was the same way that they had localized breast cancers for surgery for more than 50 years, and it hadn't changed. So during my time there I got to see that evolution, and I definitely got to see the implementation of a lot of other great technologies, not only to help with surgery, but after surgery.
Breast reconstructive surgeries have changed massively since I've been in practice. We've gone from everybody needing a tissue expander, which is sort of a temporary implant. And for some period of time, some women had the option to go directly to choosing an implant or to have the tissue-based reconstruction like the deep inferior epigastric perforator – DIEP flap.
PSP: Describe the wire localization process and why you no longer use it.
McGuire: We're very lucky to be living in a time when a lot of women do have their breast cancers discovered by mammography, before they or a physician can actually feel the tumor. But that creates a challenge when you're trying to take the tumor out during surgery because you can't see it or feel it. The wire localization is a very thin wire that's placed in mammography the day of surgery. The patient is placed in a mammogram machine or under an ultrasound. The tumor is found using imaging. They numb the patient and then place a needle in that area, and through the needle a wire. That's what we've used since the advent of mammography. That was the best technology we had until the last 5 to 10 years, as people have been coming up with other techniques.
The downside to the wire localization is that it has to be the day of surgery; the wires can migrate through breast tissue, especially if a woman has a large breast; and the wire can actually be cut in half during the surgery. In addition, surgeons who are less familiar with the wire localization procedure who don't do it often tend to follow the direction of the wire, which is not really the optimal way to do surgery. That's the reason the wire localization existed, and it was great, but those are also some of the reasons that we've moved away from the procedure. Every single place that I've worked eventually moved away from the wire. And every single place has moved to a different technique of non-wire localization.
In Pittsburgh we used a technique called radioactive seed localization, where we take a seed that is typically used for prostate radiation and we use that to localize the tumor in the breast. It's incredibly accurate and the signal is persistent for a very long time. The downside is radiation. And there are questions about safety, and there are questions about how to track the tumor once it's been removed from the breast. There was a limitation of how far in advance it could be placed to avoid the spread of radioactivity throughout the hospital. The Savi Scout technology that we used at the University of North Carolina is almost like a radio antenna device that's tiny and can be placed in a breast tumor. That was great because it didn't use radiation and it could be placed as long as you wanted ahead of surgery, so it was convenient to the patient. The downside is that it can deactivate during the course of surgery, which can be disastrous if you have no way to find the tumor at the time of surgery.
PSP: How is the Magseed device different from other technologies?
McGuire: The Magseed if my favorite technology overall. The convenience of the radioactive seed is wonderful because technically that is the easiest thing to use. However, when you investigate the global issues with radiation, for a hospital, or a health system, or surgery center to institute a radioactive seed program, there's a lot of overhead and a lot of road blocks whereas the Magseed is literally just a small piece of stainless steel that's placed within the breast and you have a probe that detects stainless steel, and that's your signal, so it's completely inert; it can be there forever; it's very safe; and the experience of finding that seed is as easy as radioactive seed localization, which can't be said for some of the other technologies.
One downside to the Magseed marker is that you'll need to use the specialized surgical instruments that partnering companies are manufacturing to detect the Magseed during procedures. However, this technology has been a great way to help patients have a more convenient experience and a quicker recovery time.
When I came to VCU and knew that the rest of the medical team was interested in moving to a non-wire solution, we tested every single option available on the market. Then all of the breast surgeons sat down to decide what worked the best for us and what we thought would be the best for our patients. We trialed three different techniques, compared it to the wire, and decided that the Magseed was the best for us and our system. It was also the most easily expandable option so that when we did begin to do surgery at the MEDARVA Stoney Point Surgery Center, it was very easy to get them on board using the technology. That was all coordinated through the company, but the company sells a lot of medical equipment, so it's incredibly familiar with what our needs are. The MEDARVA folks were very responsive to realizing that this was a great way to serve a community that they had not previously served.
PSP: In terms of post-surgery and patient care, why is it so important for surgical oncologists and plastic surgeons to collaborate?
McGuire: The breast surgeon and the plastic surgeon should be talking about "what we're going to use." It's essential for plastic surgeons to understand what technology is being used, because if the patient asks a question, it's very disconcerting for a patient to not have everybody on their team on the same page. So it's really important for the plastic surgeon to have some familiarity with the techniques that the breast surgeon is using, and vice versa. In my practice, we're collaborating about 30 to 40% of the time with plastic surgeons during surgery, and 40% of our patients typically elect or need a mastectomy. Seventy-five of those patients will choose breast reconstruction. And patients would like to have the breast reduction procedure.
PSP: Has there been any industry pushback against the Magseed technology?
McGuire: There are technically excellent surgeons who use wire localization and don't feel the need to move away it. Because it works fine for them and they're very happy with it and they don't have problems. But I think that's short-sighted because they're not the patient who has to get to the hospital at 6:00 am, with a wire stuck in their breast, and sit around with nothing to eat or drink for four, five, or six hours before surgery.
The NCSD Foundation invites cancer survivors, caregivers, healthcare professionals, family members, and friends to join the Celebration of Life this Sunday, June 7. During the COVID-19 period of social distancing, you can connect virtually with cancer survivors and supporters around the world this, by using the hashtag #NCSD2020, and following National Cancer Survivors Day on Facebook, Instagram, and Twitter. To learn more about the Magseed procedure, visit MEDARVA Surgery Centers. To find out how your community is celebrating National Cancer Survivors Day, check with your local cancer treatment center, hospital, or cancer support group.
Tonya Johnson is associate editor of Plastic Surgery Practice.