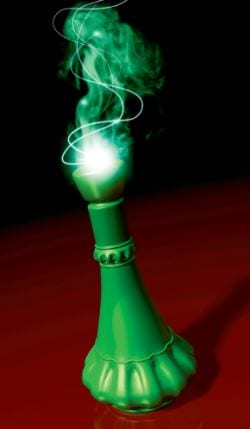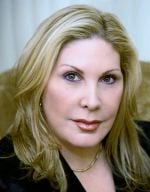 Wendy Lewis
The demand for physician-dispensed cosmeceuticals is experiencing an upsurge due at least in part to the plethora of product innovations that is creating excitement among consumers. Professional skin care has always been perceived as having greater value and efficacy in consumer mind-sets, especially in light of the implied exclusivity of distribution.
Many skin care marketers are increasingly investing in research and development of new products to remain competitive. One growth category that is emerging is in the realm of stem cells being used in myriad forms in topical skin care.
The lingering questions in the minds of many dermatologists, plastic surgeons, nurses, and medical aestheticians is whether any of the claims being made can be substantiated by clinical evidence, and are there studies that prove that topically applied products based on stem cell technology are capable of having an effect on the dermal layer of the skin.
Another debate among skin care professionals is whether putting living stem cells in a topical product that may end up sitting on a shelf for months has validity.
According to dermatologist Michael H. Gold, MD, the medical director of Gold Skin Care Center in Nashville, Tenn, "Stem cells are a growing medium in all aspects of medicine. There is a great deal of dermatologic research which involves stem cells which may have an impact in many of aspects of dermatologic diseases in the years to come. Stem cell research in wound care and in blistering disorders, for which our treatments are not that great at this time, appear to be heading in the right direction. I am a firm believer in stem cells for medical diseases, and once these are achieved, I am looking forward to seeing more stem cell research into the cosmetic arena."
STEM CELLS 101
It is widely accepted that stem cells play a key role in tissue development, regeneration, and cellular renewal. Stem cells possess three key properties: they are unspecialized, they can renew themselves over time, and they can develop into cells with specific functions.1
The two major categories of stem cells are embryonic and adult. Embryonic stem cells, found in early embryos and umbilical cord blood, have the potential to form all kinds of tissues in the body. Adult stem cells are present in most tissues and organs, including the skin, but are considered less potent than embryonic stem cells. Skin stem cells occur in the basal layer of the epidermis and at the base of hair follicles. The epidermal stem cells give rise to keratinocytes, which migrate to the surface of the skin and form a protective layer. The follicular stem cells can give rise to both the hair follicle and to the epidermis. Skin stem cells may migrate toward the surface of the skin to regenerate the epidermis or toward the base of the hair follicle to give rise to its constituents. Skin stem cells also continuously renew the skin.2
Skin Care from a Petri Dish
---
Personal Cell Sciences, Eatontown, NJ, personalcellsciences.com, recently introduced a line of customized products under the brand name U-Autologous™ Adult Stem Cell Regenerative Skincare Suite that takes a unique approach to stem cells in skin care. The doctor extracts 2 oz of fat from the client and sends it to a lab where adult stem cells are isolated. Some of these cells are then cultured until they secrete cytokines, growth factors, and matrix proteins, while the rest are sent for cryopreservation. The precious stem cells are then combined into an emulsion with antioxidants that makes up the client's skin care suite of three products that takes 4 to 5 weeks to create. Sold via physicians' offices, the first 2 months' supply costs $3,000, and $1,500 per month going forward. The products have a shelf life of 30 days.
Not all stem cells are created equal. While there are numerous skin care brands on the market touting the use of human stem cells, there seems to be a cloud of confusion surrounding how, or even if, they actually have an effect. One has to wonder about the disruptive effect that preservatives, fragrance, colorants, and stabilizing ingredients used in topical products could potentially have on stem cells.
The current terminology is also exceedingly vague. What stem cells are being used in these products? Is it even possible to incorporate living cells into an off-the-shelf skin care product? Some brands are using human stem cell extracts, which indicates that the formulations are based on epidermal growth factors found in human skin stem cells. Epidermal growth factors have been known to exhibit repair benefits to the skin in sufficient concentrations and under specific applications. A new study published in September 2012 in Nature 3 assessed the contribution of two populations of cells during wound healing, and sheds new light on the critical role of epidermal skin cells during wound healing. Other brands are creating products with specialized peptides and enzymes or plant stem cells which, when applied topically to the skin's surface, may help protect human skin stem cells from damage and degradation, or possibly stimulate the skin's own stem cells.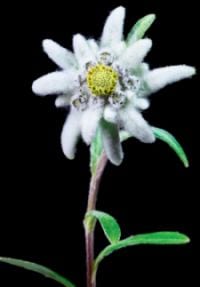 Gail Naughton, PhD, founder of Histogen Inc, a regenerative medicine company, has spent more than 25 years researching the tissue engineering process. "My primary research focused on growing cells under simulated embryonic conditions to see if they could be induced into a stem cell-like state," she says. "We found that, when grown under embryonic-like conditions of low oxygen and suspension, the cells do indeed become multipotent and the products they produce have the ability to stimulate scarless wound healing and regeneration of tissues and organs."
In 2007 she founded Histogen based on this research and technology. Histogen's Multipotent CCM Complex™ technology is the basis for the ReGenica™ (regenica.com) range of physician-dispensed products, currently marketed by Suneva Medical, San Diego. "The growth factor composition naturally produced in our proprietary manufacturing process has been shown to stimulate skin cells to rapidly proliferate and secrete collagens and other extracellular matrix proteins that are responsible for keeping skin soft and youthful," she says.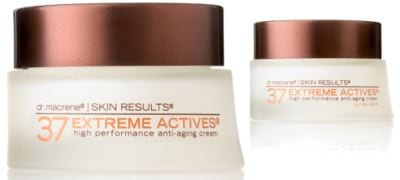 PLANT POWER
Plant stem cells in topical skin care are already revolutionizing the cosmetics industry, having made their debut around 2008. These little horticultural marvels may turn out to enable over-the-counter solutions not only to protect and repair aging skin cells, but also to replace damaged cells with healthy new skin cells.
All plants contain stem cells that are located at their apical and root meristem. Meristems are composed of stem cells capable of generating an entire organism. Plant stem cells are found in the areas of plants where growth takes place. Plant stem cell extracts have been shown to have an age-reversing effect on skin in vitro and in vivo. Among the plethora of plant stem cells springing up in topical formulations are those derived from the Edelweiss plant, UttwilerSpatlauber or Swiss apples, Alpine rose stem cells, Lilac stem cells, Echinacea angustifolia, argan, Centenella asiatica, and grape stem cells. By combining plant-derived stem cells with other anti-aging ingredients, such as peptides and enzymes, it may be possible to rejuvenate skin cell DNA and turn back the clock.
The Proliferation of Skin Care Brands with Stem Cell Claims
---
3 Lab
37 Extreme Actives
Amatokin
Cell Ceuticals
Cell Vitals
Circ-Cell
Dermelect
Dior Capture Total
DNA EGF Renewal
Dr Brandt
Emerge Labs
Goldfaden
Juice Beauty
Karin Herzog
LancomeAbsolue
Naturopathica
Neocutis
NuFace
Personal Cell Sciences
Perricone MD
ReGenica
Revive
Shiseido Bio-Performance
Skinmedica
Stem Cell Therapy
Stem Cellular Repair
Stemulation
Dermatologist Macrene Alexiades-Armenakas, MD, PhD, is the director of Dermatology and Laser Surgery Center in New York City, and founder of 37 Extreme Actives® (drmacrene.com). "Plants and animals evolved separately; however, there are certain genes and properties of stem cell populations that are common to both kingdoms," she says. "Two genes that function in both include retinoblastoma and polycomb, which serve to control stem cell activity in both plants and animals."
What's more, "Another commonality is that both in plants and animals, surrounding cells release factors that either support or inhibit stem cells, creating a niche environment," she says. "I learned the hard way during my experiments transplanting stem cells in mice that when you isolate and move them, they stop dividing due to their dependence on the environment."
According to Alexiades-Armenakas, "In actual application to skin and anti-aging, we have not even scratched the surface of our understanding."
Alexiades-Armenakas has included a multitude of USDA organically grown plant actives in 37 Extreme Actives, which, she says, have already been proven to result in benefits to the skin, such as reduced brown spots and redness. "It is very possible but not proven yet that these skin results may be due to a stem cell factor which supports our own skin stem cells," she says. "Given that these are extracts, they contain many actives and factors, which multiply their benefits to skin, and stem cell support may be one of them."
This would explain why those who use the cream find that they no longer need procedures such as laser or peels to maintain a youthful appearance. Her research to identify the actives from plants is ongoing.
Skin care brands looking to enter the stem cell category can have their pick of innovative technologies and delivery systems. Fred Zulli, PhD, is business unit manager of Mibelle Biochemistry in Buchs, Switzerland. This is the company that developed PhyoCellTec®, a novel technology to de-differentiate plant cells and produce stem cells. "Stem cells are special cells that can self-renew and differentiate into different cell types. Plants have the property to regenerate all tissue, but in man this is not possible," he says. "A tree can regrow a branch, but a person cannot regrow a hand. So plant stem cells and human stem cells are in some way different."
What can we do with these stem cells in cosmetics to activate human stem cells? "The human stem cell is very important for the regeneration of the skin," he says. "Stem cells age due to chronological aging but also due to environmental factors. We now have the technology to prove that plant stem cells can maintain and activate the vitality of human skin stem cells."
Plant stem cells may indeed represent the newest weapon in the fight against aging skin, rather than the flavor of the month in anti-aging. There are ingredients being developed that target a wide range of skin care applications, including acne, wrinkles, inflammation, and pigmentation. This is clearly a promising area generating buzz and excitement for future discoveries, but it is also a new frontier for charlatans looking to cash in on consumers' endless quest for hope in a jar. The research is under way, and it looks like plant stem cells are here to stay.
---
Wendy Lewis is president of Wendy Lewis and Co Ltd, Global Aesthetics Consultancy, author of 11 books, founder/editor in chief of www.beautyinthebag.com, and contributing editor of PSP . She can be reached at plasticsurgery@allied360.com.
References
Schmid D, Zulli F. Stimulating epidermal regeneration with plant-derived stem cells. Cosmetics & Toiletries. 2010;125:61-70.
http://stemcells.nih.gov/info/basics
Mascre G, Dekoninck S, Drogat B, et al. Distinct contribution of stem and progenitor cells to epidermal maintenance. Nature. 2012 Sept 2. [epub ahead of print]